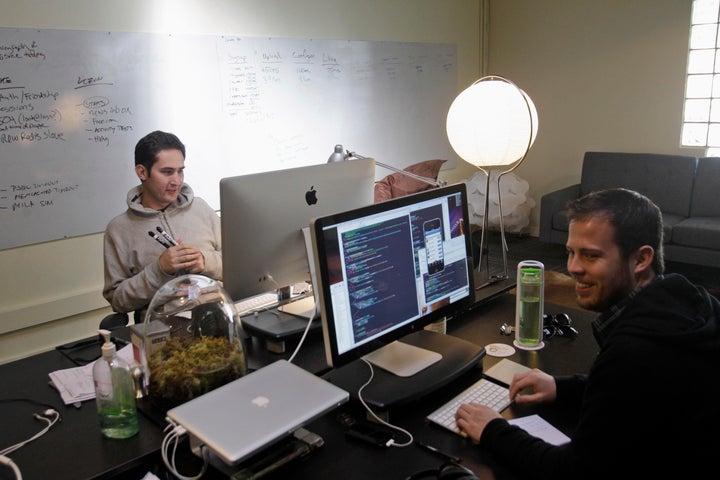 AUSTIN, Texas -- Photo-sharing app Instagram has nearly doubled its total number of registered users since December, Instagram founder Kevin Systrom announced Sunday at the South by Southwest conference.
Instagram, which launched two years ago, now boasts 27 million registered users, up from 15 million in December of last year, according to Systrom. Foursquare, by comparison, claims just under 20 million users, and was founded in March of 2009.
"At the end of the day, people are really excited about Instagram and they're not excited about it because it makes your photos look beautiful. They're excited because it networks people across the world and it's the single fastest growing thing in mobile period," Systrom said. "It's Facebook-level of engagement that we're seeing."
At present, Instagram is available only on Apple's iOS platform. But Systrom said the company has developed an Android app that is currently being tested in private beta and will be released "very soon."
Systrom described the Android app as even better, in some ways, than Instagram's iOS app, and noted that the Instagram team had been "working hard on making this one of the best Android apps you'll ever see."
"When I say superior I just mean it's really, really fast," Systrom noted. "The more we work on this stuff, the more we learn and the better it gets for everyone."
Twenty-five thousand people registered for Instagram the day that it launched, Systrom said.
"The second we launched we knew we had something different," he said. "It was nothing like anything I'd ever seen before."
The Wall Street Journal reported recently that Instagram was raising a new round of funding that valued the company at as much as $500 million. Systrom declined to comment on the valuation.
Apple picked Instagram as its "app of the year" last December.
This is a developing story and has been updated.
Related
Popular in the Community