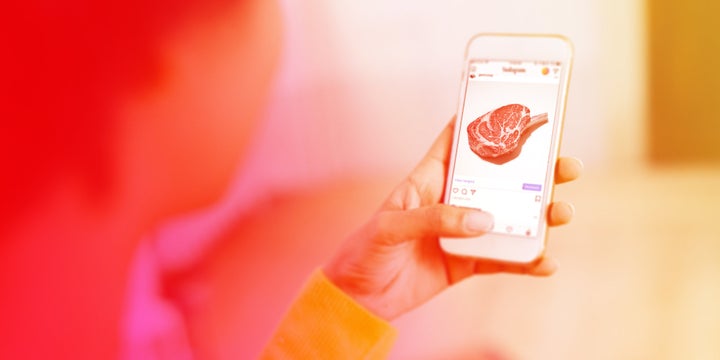 It's Beef Week at HuffPost Culture. Fight us.
On the internet, a beef is rarely just a beef.
Taking a cue from A-list celebrities like Kanye West and 50 Cent, social media stars and the people behind them have come to realize that public feuds are better understood as part of a larger marketing strategy ― a useful weapon in the hunt for likes, views and followers. Even if their followers don't realize it, influencers have crafted strategies around beefs meant to maximize engagement, enlarge their brands and earn money.
To better understand the inner workings of manufactured Instagram and YouTube beefs, I reached out to Diomi Cordero, a self-described talent manager and branding specialist. Cordero has spent years in and around the influencer "space," as he would call it, first focusing on Tumblr before going on to work with names like Lil Tay, Cameron Dallas, The Janoskians, Swagrman and YourLocalWhiteBoy. (You may not recognize these names, but rest assured that millions of people do.) 
During our conversation, Cordero walked me through the scheming and plotting behind influencer beefs — why up-and-coming influencers go after people more famous than themselves, how they do it, what they stand to gain should it all pay off and "the No. 1 thing" you hope to take advantage of in the social-beef space: female empowerment.
A transcript of the conversation, which took place earlier this month, has been edited and condensed.
How would you define an Instagram beef?
It's a marketing tactic to bring any kind of publicity to the young talent or entertainer that is coming up in the industry, and it's actually happening right now between Lil' Kim and Nicki Minaj. Nicki Minaj is known as someone who came in the business and basically took everything Lil' Kim created and established and ran with it. Her album came out less than a week ago, and every interview [for it] is based off the beef with Lil' Kim. But in a sense, it did help Lil' Kim. Because in the hip-hop charts, Lil' Kim's album ― which is over 20 years old ― is back in the charts. I believe it's at No. 11 right now. So these situations enhance popularity [for both sides] and enhance likes and views and streams.
And you've seen that firsthand? You can see that when you create this beef between two people, both sides mutually benefit from it?
Absolutely, especially in the social media industry, where it's all based on views and likes and followers. Creating beef with someone that's higher status than you helps you gain more followers and more likes. Because people are so interested in drama and who's doing better and who's doing what and who's better than who. It's all about competition. But it works. Good publicity or bad publicity still gets you publicity.
You gotta make sure that your next posts are all focused on what you're trying to promote. Because if not, it's just a waste. You go with the beef.
Would you mind walking me through the step-by-step of it all? You're at a certain level and you decide we need to take it up a level. In a hypothetical example, what happens?
Step-by-step would be figuring out who it is that you are going to target, and then finding out things that they've done wrong in their space, jabs you can take at them. Then it's either confronting them or creating a diss track ― which is very popular ― and creating a storyline. You have to build it up. You have to build to a climax and then deliver the climax and then bring it down to an ending.
Music is obviously very powerful in today's social space. Every influencer is heading toward the music space, so if you create a diss track, you're going to create more drama. Or you have a face-to-face interaction that in some cases can be set up. Then you go on Twitter and you tweet some kind of shade ― shade is sneak-dissing someone without actually acknowledging or tagging them or using their name ― and then you go on Instagram. But it's always important to have some content that you want to release or promote, so that all that attention you're going to get is going toward your new project.
You go with the beef and then directly afterward you go for the promotional post?
If you're starting an Instagram or social media beef with anyone, you gotta make sure that your next posts are all focused on what you're trying to promote. Because if not, it's just a waste. You go with the beef. You go back and forth. You get help from wherever you can, whether it's someone who knows how to write better disses than you, someone who knows exactly what that person has failed in, so you can bring that up. But then, as soon as that beef is hot, you better hope that your next Instagram post and your stories are all full of what you're trying to promote, whether it's videos, whether you start your YouTube channel. You use your IGTV to get more views on there. Your next Insta post, the caption has to be related somehow with the beef ― like hinting little side messages. Not directly, but little captions that get attention and refer back to the beef without actually acknowledging the beef.
Can you provide me with an example of one of these beefs?
And why does that work as a good example?
That worked because Bhad Bhabie is this rebel that came from a meme, so when you have these two other girls that are kind of in the same realm ― more attitude, crazy, aggressive personalities ― having a competition with Bhad Bhabie was a perfect example of how to launch both of their careers.
So Bhad Bhabie is a little bit further along than they are in the space and they go, "That's a space we can pull from as well, why don't we start something with her so that we can improve our brand"?
Exactly, and gain more followers. And you know, Lil Tay was popular before that. She had around 300,000 followers, but that interaction between Bhad Bhabie, Whoa Vicky and Lil Tay [helped] their careers.  
And there was a tangible increase in the amount of attention that they got as a result of that right?
Then out of nowhere, you create women unity and women empowerment and say: "People were putting thoughts in our heads, and then we got to meet each other and hang out and everything worked out for the best." Then both fandoms come together, and it's happily ever after.
When do you decide it's time to do one? When are you like, this is the time to really go for it? Or are you sort of always looking for it?
You work with what you've got. So you earn your little platform. You create your little following. You've got at least a few thousand followers that are basically supporting you ― and obviously, you take a look at who fits in your category, who's closest to your platform. And then that's a person you go after. And it starts with going live on Instagram, little side jabs on your Instagram live. It starts with little shady tweets. And then the fans help even more. You think it's just talent, but fans on Twitter and the fandoms, they are the number one promoters of everything. They create scenarios and all these things that come up, and you're just like, "How'd this happen?" But one thing leads to the other. Next thing you know you're going back and forth, and you're ending up on The Shade Room or these new teen sensation sites that are focused on social media influencers.
The Shade Room is based on all the drama that happens in the entertainment industry. Everything that happens in the entertainment industry ― when it happens, it's sent over to The Shade Room within seconds and they post it. And celebrities actually interact. Kim Kardashian has interacted, Nicki Minaj, Ariana Grande. You see them in the comments, too.
Does any behind-the-scenes planning happen between both sides' camps?
You never want to release those kinds of things, because it does look kind of weak. Although it's a great marketing skill, you never really want to admit that. What you want to do is, if it's two females, you go directly to the No. 1 thing: women empowerment. You fix the problem. So you have a few jabs and then out of nowhere, you create women unity and women empowerment and say: "Wow, we really worked this out together. We were dumb. We didn't know what we were talking about. People were putting thoughts in our heads, and then we got to meet each other and hang out and everything worked out for the best." Then both fandoms come together, and it's happily ever after.
Women's empowerment plays well? And you guys are aware of that?
We are very aware because women and young girls are very inspired by women coming together and supporting each other. Now, if it's two dudes, it works as: "Yeah, he's my bro. We were stupid and we're super cool right now." And then you go ahead and create content together. You go surfing, you go shopping together. You create videos together, and it brings peace into the fandoms. They're like: "Oh, they're cool. They're just like brothers." Because people have such short attention spans nowadays, they forget so quickly. All it takes is one Instagram post of two girls together sitting at In-N-Out and saying: "We worked it out. We're super close. New video coming up this Friday." Then you're set.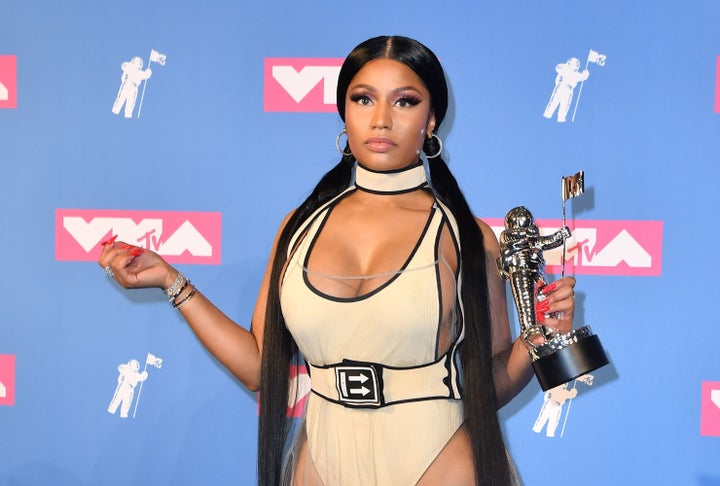 When do you decide when something is worth doing in person as opposed to just online?
When you're working the number game, you obviously want to meet in person to get more likes on Instagram. If you post a picture of two people that had beef and are getting along ― and they're an up-and-comer and a super huge star ― your likes go up, your comments will go up, your activity, your impressions, your insights will all go up. And that gives you leverage so you create another type of content with someone, where there's a Tik Tok video ― which is the new musical.ly ― or where there is an Instagram live video, or a YouTube video with a longer version of everything that happened, from the day the drama started to what's happening right now. And you have extra content. It's all about content.
Do the personalities involved know the marketing benefits of this, or do they believe in the beef themselves?
I think they understand what could happen because it's been done so many times. If you don't take advantage of it, it's just a complete waste and then you really die off and no one pays attention anymore. So you have to either have a team behind you that understands the marketing and branding aspects of it, or you're going to have to study and approach things differently and quickly. You cannot waste time. Timing is so important in this business, especially in social media, because everything goes so fast. So if you're a musician, you better have a single or a backup single ready. You have to be ready.
How do you decide as someone who is overseeing this sort of stuff when an Instagram beef has been a success?
It's been a success once you've milked it all the way out: describing the beef and what went wrong, trying to solve it but not really finishing the beef, and then landing the solution and hopefully building a friendship from there and mixing both brands and fans together.
So you do a beef and it can get on different platforms, like The Shade Room thing you were talking about earlier, or TMZ. What are the ultimate places you want to see your personalities get press these days?
For actual celebrities, I would say The Shade Room is the No. 1 place you want to be on. The Shade Room is the No. 1 Instagram account for celebrity gossip and drama. I mean, they're verified. They do brand deals. They promote TV shows. They are the No. 1 area for drama. As far as influencers, they belong on WorldStarHipHop, DJ Akademiks and DramaAlert.
DramaAlert is a YouTube channel where he sits there in front of a microphone ― he sounds like a radio personality ― and he just talks about all the drama that's happening in the social media industry.
And for you, that can translate that into increased engagement and eventually money down the line?
Absolutely. This is how influencers work, even if they're not involved in the drama and you're the hot topic, other influencers will create videos about you, whether it's Ricegum or Jake Paul or Logan Paul or anyone else. They're going to take the content that you put out there and create something out of it. Now, why would you just let them get all the millions of views that they regularly get, instead of you getting your act together and getting on YouTube right away so you can pull in those views as well?
Do you have any advice for up-and-coming influencers?
Advice I would definitely have for influencers going this direction is: Have content ready. If you're going to do this, please have content prepared. Have videos prepared, backup pictures. If you're doing music, have a single prepared. Don't just sit there and let your old content get attention. Use it toward new content, something you can promote.
Calling all HuffPost superfans!
Sign up for membership to become a founding member and help shape HuffPost's next chapter