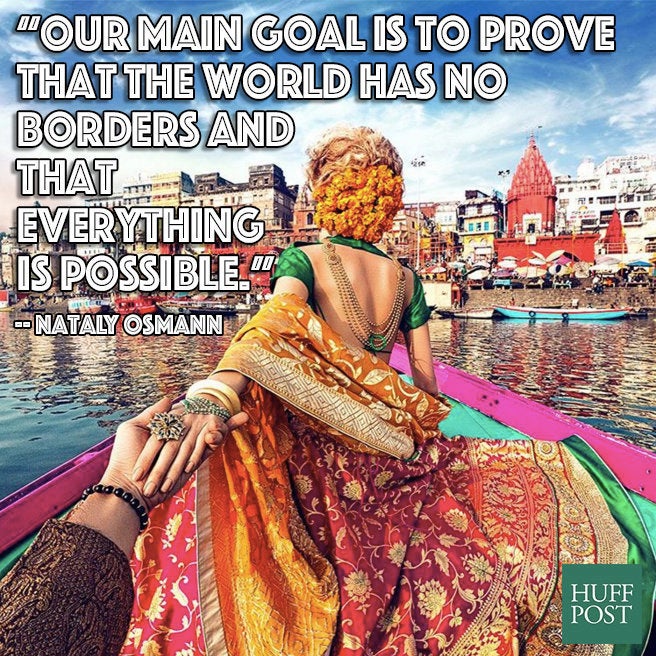 Instagram-stalking our favorite travelers can be almost as satisfying as traveling ourselves -- it's free, after all! When there are such talented people out there showing off the world's beauty, it's impossible not to add a new country to our dream list every week.
Russian photographer Murad Osmann captured the Internet four years ago when he and his then-girlfriend (now wife) Nataly Osmann started posting photos of her in front of stunning landscapes. What made the project unique was that all of the photos were taken of her from the back and in the same position.
Murad Osmann says that their #FollowMeTo project came from a place of travel frustration. Nataly was growing tired of Murad's taking photos during every moment of their travels -- so she literally took him by the hand and dragged him along.
He snapped the photo and a stunning Instagram account was born. One that over three million people now follow.
The first #FollowMeTo photo was taken in Barcelona in October of 2011. It's simple: it features a plaid shirt, some graffiti and looks almost like an Urban Outfitters ad. But the pictures Murad and Nataly post today look like they are straight out of Vogue.
HuffPost Lifestyle emailed with the couple while they were on location in Taiwan to check in on how things are going.
HuffPost: What has surprised you most about how this project has evolved?
Nataly Osmann: We were surprised that it gained such a huge [following]! Now we appreciate the attention and do our best to tell new stories and show amazing places. Our main goal is to prove that the world has no borders and that everything is possible.
What is your favorite part about traveling?
Nataly: Traveling is the best option of spending time -- to have adventures and then memories. I always say that the greatest part of travel is the people you meet. They can inspire you and open a new world for you.
Which #FollowMe photo was the hardest to shoot?
Murad Osmann: The hardest was the Taj Mahal -- but this is also my favorite one. Although we came in the early morning, there were crowds of tourists. Our friends helped to hold all of them back but it was hard to take a picture without other people on it. Thanks to a wide-angle lens, [you] can't see the tourists on the horizon.
Which was the scariest photo to take?
Nataly: The helicopter in Los Angeles -- we didn't have insurance, and there were no doors!
What places are on your travel dream list right now? And do you ever repeat countries?
Murad: We returned to India and Jordan; these countries were worth coming back [to]. Actually, any place is beautiful -- it depends on you and how [you] perceive the world. Next we want to go to Peru and we dream about Japan, Australia and Norway.
What are the top 5 things you always pack when you travel?
Murad: My camera, mobile phone, map, a good mood and Nataly's dresses!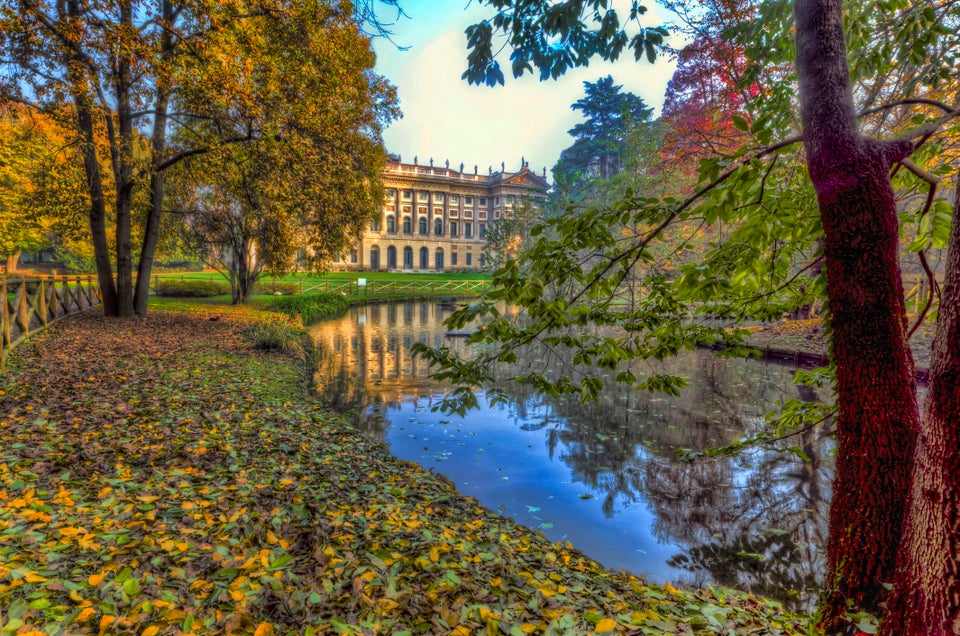 The Best Places To Travel To Each Month