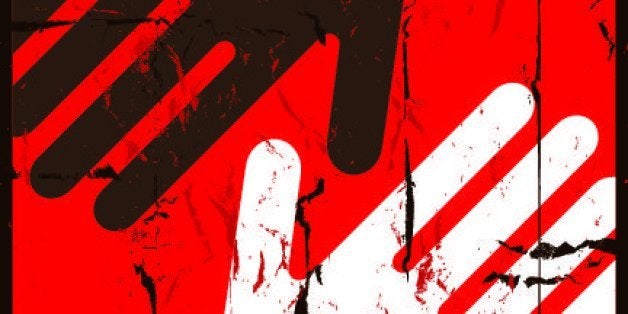 My name is Christine Bronstein and I am a meme addict.
The more I scroll, the more aware I become that I, myself, am a walking, talking, racially-charged meme: I'm an SUV-driving, white, suburban mom blasting hip-hop on my way to yoga. I find "relatable" memes funny, but the plethora of racially charged humor gives me pause because I am also a publisher who is very concerned about the racial state of our culture- especially the lack of diversity in the publishing world.
Here's a shocking statistic about the racial divide in publishing: only 15 percent of children's picture books are written about other cultures; and of that small percentage, more than 50 percent are written by people outside of that culture. Even worse than that: While researching an upcoming anthology completely by women of color, I could not find a single statistic on how many women of color get published by traditional publishers. Not one.
So, in a time when people of color and women of color especially are underrepresented, I'm torn between the part of me that finds racially tainted memes funny, and part of me that finds them worrisome.
The viral meme and subsequent backlash of Viola Davis' monumental speech last night made me wonder if the racial divide on the humorous Instagram accounts I compulsively scroll are having a positive or a negative effect on our culture overall.
Take the hilarious @daquan account, which has 1.7 million followers. This account is the master at melding cultural and political issues into funny memes.
Then there's Elliot Tebele, aka @fuckjerry, with 6.1 million followers. He just reposted this meme on white culture:
So, we live in a time when Nicki Minaj and Viola Davis have the opportunity to be bold and brave in using their cultural wins to point out racial inequities. But we also live in a world where these inequities are real and massive.
Can stereotyping on social media become a positive? If we point out these generalizations in a humorous way, can we come together to change our perceptions of each other? Or is this kind of humor widening the cultural rift and masking real issues happening -- especially around the appropriation of African-American culture?
What do you think, are these social media posts that take on racial stereotypes funny or facist?
For a deeper dive into the difference between cultural exchange and appropriation check out this thoughtful video by Hunger Games' Amandla Stenberg: Don't Cash Crop On My Cornrows.
Calling all HuffPost superfans!
Sign up for membership to become a founding member and help shape HuffPost's next chapter