NEW YORK, July 6 (Reuters) - In the battle of the "latke" versus the cheeseburger, a federal judge has let it be known that the two cannot be confused.
A famed New York City kosher deli beat back a challenge from the Heart Attack Grill of Las Vegas over its naming of cardiac-themed concoctions.
A federal judge in Manhattan ruled on Thursday that the 2nd Avenue Deli may keep selling its "Instant Heart Attack" sandwich and launch a "Triple Bypass" version, noting clear differences between the deli and the Heart Attack Grill.
The 2nd Avenue Deli's potato pancake- and meat-based sandwiches pose little risk of customer confusion with the Heart Attack Grill, which sells giant cheeseburgers and fries cooked in lard, U.S. District Court Judge Paul Engelmayer said.
The decision is a victory for the 2nd Avenue Deli, which under the threat of litigation in May 2011 had sought a ruling that it did not infringe any Heart Attack Grill trademarks.
Engelmayer said "it is safe to say" even unsophisticated customers could readily differentiate between a Manhattan kosher deli selling latke-based sandwiches and a medically-themed Las Vegas restaurant selling "gluttonous" cheeseburgers.
The judge also noted that the 2nd Avenue Deli, being kosher, cannot serve sandwiches that include both meat and cheese, such as the Triple Bypass burger.
The 2nd Avenue Deli's $24.95 sandwich consists of two potato pancakes, known as latkes, stuffed with corned beef, pastrami, salami or turkey.
"I'm really happy that we were vindicated," said Joshua Lebewohl, co-owner of the 2nd Avenue Deli. "This is a fight that was not of our choosing, and our customers are the true victors."
Following the court decision, he said the Triple Bypass, including three latkes, was to go on sale on Friday for $34.95.
The Heart Attack Grill had conceded during the litigation that the New York deli could be entitled to "limited" use of the disputed names. Engelmayer limited the 2nd Avenue Deli's use of the disputed names to restaurants in Manhattan.
In a statement, the Heart Attack Grill said the decision confirms that it can retain "unbridled use of its trademarks throughout the entire United States."
Lebewohl said his late uncle Abe, who established the 2nd Avenue Deli in 1954 and whose 1996 murder remains unsolved, came up with the idea for the Instant Heart Attack.
The case is Lebewohl et al v. Heart Attack Grill LLC et al, U.S. District Court, Southern District of New York, No. 11-03153. (Reporting By Jonathan Stempel in New York; Editing by Martha Graybow and Leslie Adler)

Related
Before You Go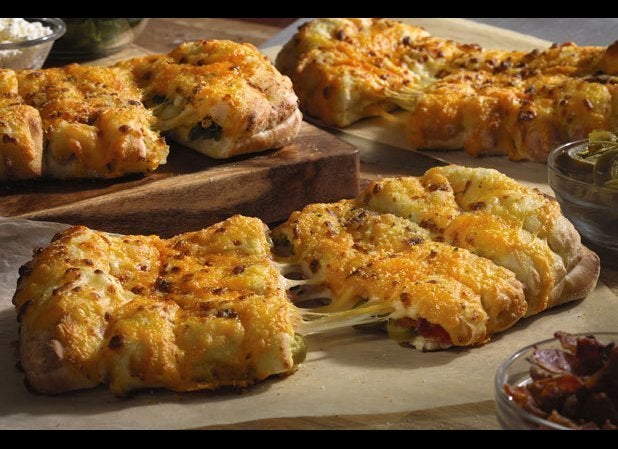 The Worst Fast Food Creations of 2011
Popular in the Community