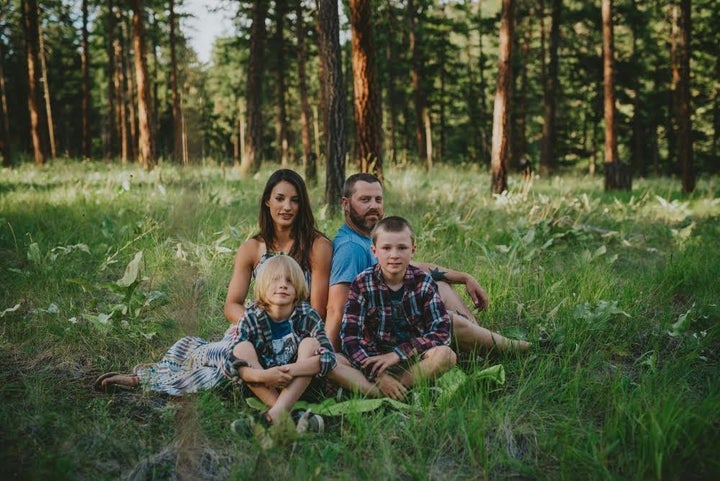 As part of our Blended Family Friday series, each week we spotlight a different stepfamily to learn how they've worked to bring their two families together. Our hope is that by telling their stories, we'll bring you closer to blended family bliss in your own life! Want to share your family's story? Email us at divorce@huffingtonpost.com.
Three years ago, Gina Watson's life changed in a big way: She moved from the Netherlands to Canada to be with her then-boyfriend Matthew and his two young sons.
"Not only did I learn to live a new life in Canada and adjust to the cultural shock, I also became an instant stepmom," she told The Huffington Post. "A few years later, I am proud of being able to watch my stepsons grow into respectful, hard working young pre-teens."
Below, Watson, the creator of the blog How To Stepmom, tells us more about her journey as a stepmom.
Hi Gina. Please introduce us to your family.
There are four of us: Me, my husband Matthew and two boys, Noah (11) and Ben (9), from Matthew's previous marriage. We don't have kids of our own. We haven't decided whether or not we will.
We have been together since 2011, when I met Matthew, a Canadian, at a local bar in my hometown of Rotterdam in the Netherlands. By 2013, I was boarding a plane with my working holiday visa in hand to live with Matthew and the kids. We got married that same year and I applied for my permanent residency which I received this year!
What have been some of the biggest challenges you've faced as a new stepmom?
For me, it's finding a balance between having a full house and empty house. By empty house, I mean being home alone. Even though I moved to Canada, Matthew still works abroad on a rotation schedule: four weeks on, four weeks off. When he is home, so are the kids and I get thrown back into the business of family life. Then, before I know it, Matthew is getting ready to leave for work and we are packing the kids things to send them back to their mom's place.
I've adjusted to this lifestyle as best as I can. I will be the first to admit that my social life gets sidelined when my family is home. Once they leave, I can completely focus on friends and work again. It keeps me busy. Thankfully, I have a good relationship with my stepkids' mom and I get to see them and have them for an occasional overnight when Matthew is at work!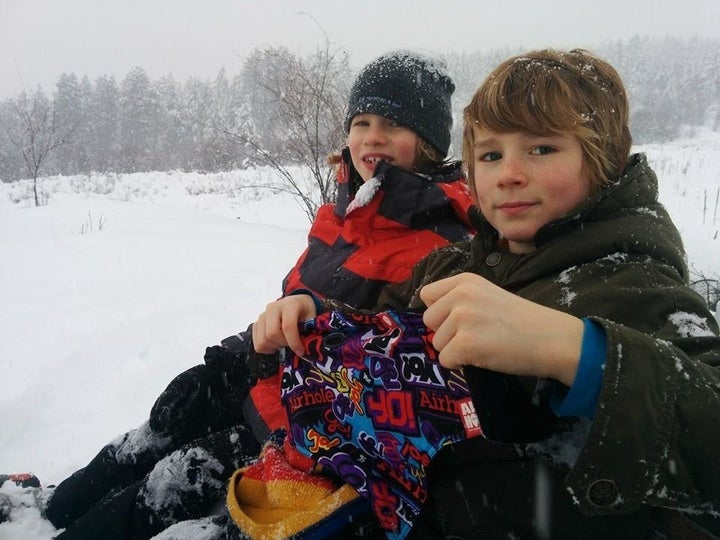 What's the best thing about being part of a stepfamily?
Being able to build a relationship with my husband's two amazing kids. Keep in mind that definitely didn't happen overnight. It takes time and patience. For us, it all started with jumping on the trampoline every single day. Seriously, every single day! My stepkids would ask for me if I wasn't home after school and they ran toward the trampoline as I pulled in the driveway. I built the trust before taking on a disciplinarian role. I figured, that's what dad is for, right? As time went by, I grew more comfortable and confident disciplining the kids. However, the serious stuff is still left for dad to handle.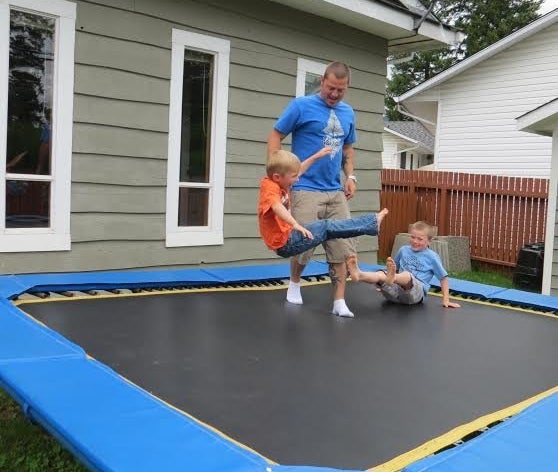 How do you deal with stress in your household?
We try to spend time together as a couple. At first, I felt guilty asking Matthew to take time away from his kids so we could go on a date night or weekend getaway. After three years, I no longer feel guilty. The kids are a bit older and it's so important for us to have that one-on-one quality adult time when we can because we don't get it as often as we used to. Not being able to really connect with each other, without interruptions from kids, can make for some pretty stressful times. Going on a date night recharges us.
Obviously, we are not a nuclear family and having another household to take into consideration can create stress at times. Let's be honest, having four parents' opinions doesn't always work. A short venting session is OK sometimes, but anything more is counterproductive, I find. Matthew and I make sure to discuss things concerning the kids together and come to an agreement. While we both discuss things with their mother, he does most communicating with her about the kids.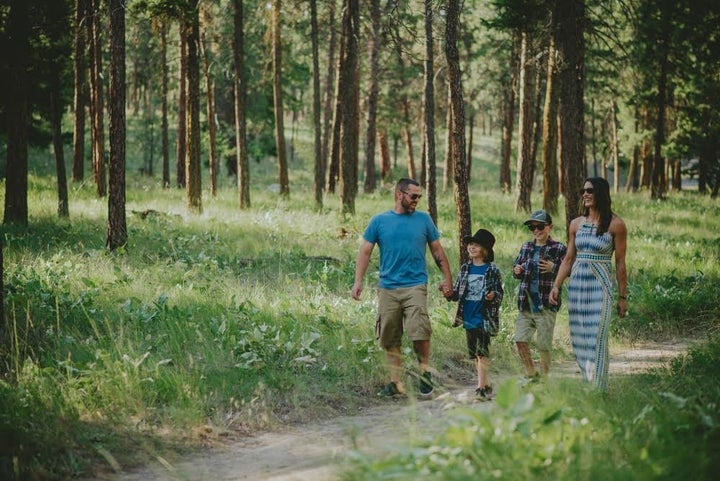 What makes you proudest of your family?
Being able to give the boys the love of four parents and having them be part of a peaceful co-parenting arrangement. I've joked around with their mom over a glass of wine that the boys will never be able to play our two households against each other once they enter their teen years. It definitely helps being on the same page and having a very open dialogue.
What advice do you have for other blended families who feel like a peaceful family dynamic is out of reach?
I know this is easier said than done but sometimes parents need to put their own issues aside. If you're having a disagreement with the other household, it might help to step back, put yourself in their shoes and reflect on the situation. It could change your perspective and you might realize that the disagreement is not worth it in the bigger picture. We've done this many times ourselves.
It's up to parents and stepparents to do what it takes to make sure the children have a happy, stress-free life, full of love. Kids worry and hurt when things are not going well between their moms and dads. Don't pull them into your troubles, let them be kids.