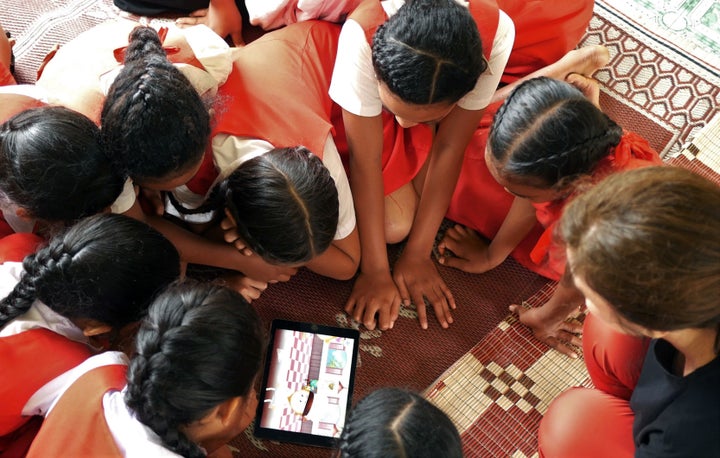 The Institute for the Future (IFTF) is bringing 50 years of strategic foresight experience to Legends, SecondMuse's immersive storytelling and educational project in the South Pacific. Together with local health and nutrition experts in Tonga and Fiji, innovators will be using cutting-edge storytelling technologies, like virtual reality, and gamification, to draw attention to malnutrition issues in the South Pacific and help restore pride in traditional diets. According to the World Health Organization, 9 of the 10 most obese countries or territories in the world are in the Pacific islands.
"We are excited about this partnership," said SecondMuse Managing Partner Carrie Freeman, "These technologies have the power to educate and impact the way people think and behave around issues facing their communities and we look forward to working with IFTF to document effective methods of engagement and ways to bring them to scale."
The Legends project is lead by Tash Tan of S1T2, Wil Monte of Millipede, and funded and co-designed by the Australian Department of Foreign Affairs and Trade's innovationXchange (DFAT iXc.) Drawing on experience with mixed reality and experimental media projects, as well as a practical understanding of how paradigm shifts grow from small signals to sea changes, IFTF will be supporting Legends by contextualizing the practice of creating positive behavior change. By keeping the larger opportunity for the project to scale in mind, together IFTF and Legends will design effective ways to support healthy diets across societies.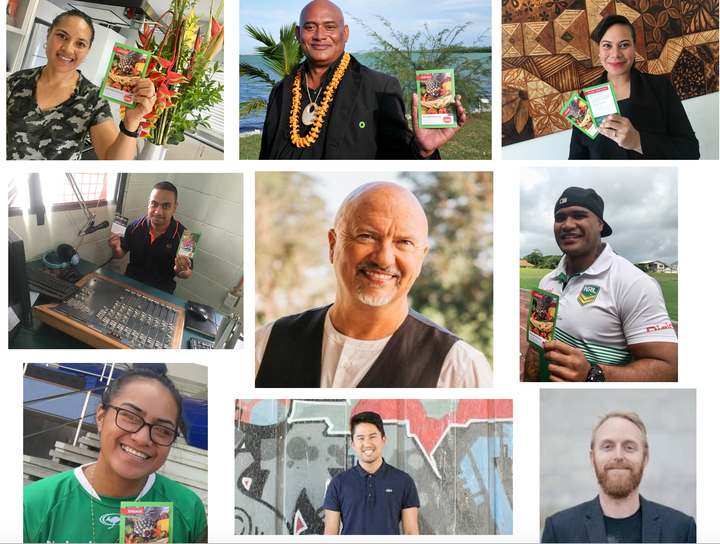 Quinault Childs is a research manager in the Food Futures Lab at the Institute for the Future. He comes from a background of improving food systems both in the U.S. and abroad, with experience in cacao and coffee sustainability, innovative food waste solutions, and modeling food access at the city scale. We asked him to share more about his work at IFTF and reflect on our collaboration.
Ardalan: Tell us more about The Institute For The Future and your work at the Food Lab in particular.
Childs: The Institute for the Future (IFTF) is a non-profit research institute based in Palo Alto, CA, with five decades of forecasting experience. IFTF is a group of researchers and writers, sociologists and anthropologists, designers and economists, and of course--futurists. We focus on foresight, which is the process of strategically thinking about the future. Rather than looking just at trends and predictions, which can't account for disruptive events, we help organizations prepare for unpredictable futures through researching plausible, internally consistent scenarios.
The Food Futures Lab (FFL) at IFTF is focused on using that strategic foresight to understand the future of the food system. Our research is broad in scope, drawing on ethnographic interviews, academic publications, journalism, and signals (individual developments that have the potential to scale and disrupt the traditional way of thinking) to examine the possible changes in food systems around the world over the next ten years.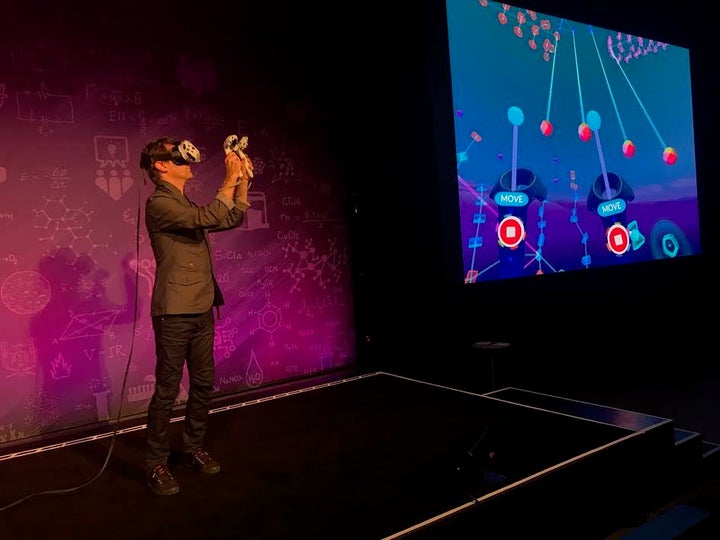 Ardalan: Who are some of your partners and what are some of your aspirations or collaborations on ways to transform the food system?
Childs: We've worked with large companies, governments, and even helped develop a university program on improving future food systems (at the University of Modena and Reggio Emilia, Italy). Often this is in the form of working with an organization to create a custom map of the possible futures they might face. One of the best ways to bring about change in the food system is to show effective methods and new ideas around improving food systems to these large organizations that have a lot of power, but might not spot such new ideas on their own. The FFL is a great cross-pollinator, because we work with both small-scale projects and individuals as well as traditional companies.
Ardalan: One of your stated goals is looking at new technologies and how they will support food choices, and the implications for trust and loyalty. In what ways are you working towards this? What are some case studies you're looking at?
Childs: Trust is one of the most important areas of our research (and not just in the realm of food - the research theme for labs across IFTF in 2018 is trust). Some of the research we've done in China revealed interesting ways that mothers are using chat apps to buy and sell food amongst a group of other mothers, because it's hard to trust a food label in some of the areas they live in. In fact, this is a common theme around the world: using new communications networks made available through technology to move from a top-down, centralized system of trust to a peer-to-peer, networked system of trust. Legends is certainly a signal of this theme, in that it provides a new model of communicating information about healthy foods.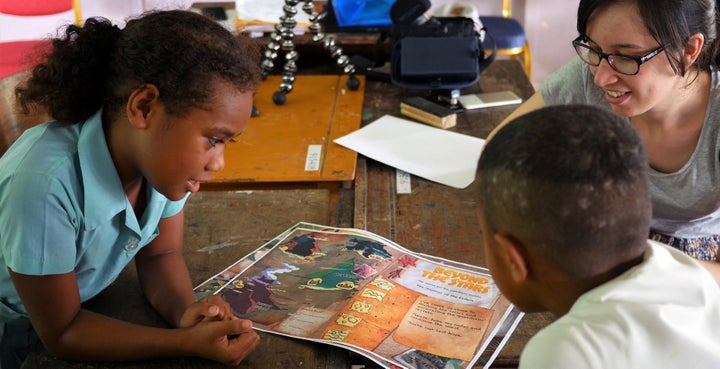 Ardalan: Our focus with the Launch Food project is to inspire healthy eating and bringing back pride in traditional diets using a variety of communications tools including a TV Reality Cooking Competition with Chef Rob Oliver as well as VR and gamification games and experiences. What interests you about this work?
Childs: VR is such an exciting technology because it opens up deep communications. A story that you experience in VR can really make you feel like you lived it, so there's incredible potential for teaching people things you simply couldn't do through traditional media. The idea of gamification is something we're very familiar with at IFTF, as we're lucky to have gamification expert Jane McGonigal on our staff, who has shown over and over that games are a deep part of how we learn and a powerful way to improve or develop our behavior.
The most interesting part of the LAUNCH Legends project is the idea that very few people have done this sort of work before. We've seen celebrity chefs, VR, and games as part of entertainment, but much less commonly as a way to have a directly positive impact on society. The fact that the projects are starting off by getting buy-in from the local communities is promising to me - this feels like a bottom-up approach. The project will be informed by asking the community "what kinds of food did your parents and grandparents eat?" I hope that letting the community inform the process will make this approach successful.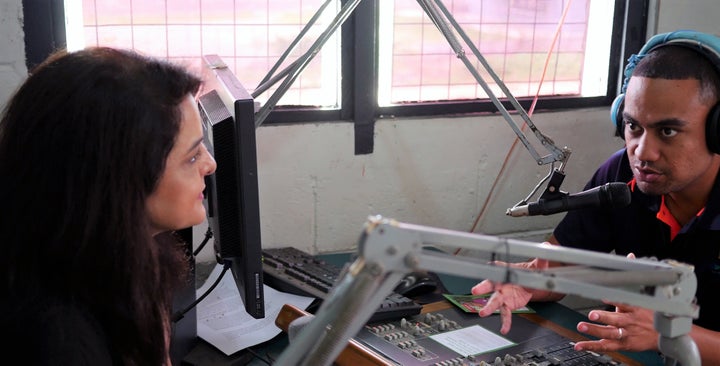 Ardalan: On emerging technology and healthy eating, our Legends collaborators Tash Tan of S1T2 and Wil Monte of Millipede will be launching their programs in schools in Fiji and Tonga in February and March 2018. As part of our collaboration, we will be working with you on monitoring the results and sharing recommendations for scale. Any early advice as we begin this endeavor?
Childs: The public health crises we're seeing in Fiji and Tonga are microcosms of problems that we will see (or have already seen at a less extreme rate) in other societies across the world. Considering the basic, systemic causes of health issues will be the key for understanding how to scale. But keep in mind that the nature of systems is that they can function surprisingly differently at different scales. What works well in one community might work in another - or it might not at all. As we begin to define the general elements of this approach, we'll learn a ton of valuable information for how to tackle the scaling challenge. I expect that we'll come across many surprises - both negative and positive - as we move from one scale to another.
Editorial Note: The concept of Legends emerged from a Virtual Reality/Augmented Reality (VR/AR) Hack held in Canberra, Australia in October 2016. Co-hosted by LAUNCH and DFAT iXc and led by SecondMuse Director of Storytelling and Engagement Davar Ardalan, the hack brought together some of the best and brightest minds, including Tash Tan of S1T2 and Wil Monte of Millipede, to rethink systemic obstacles to global food quality and access. More than 40 food and nutrition experts, virtual and augmented reality practitioners, and marketers joined in conversations around how to leverage emerging storytelling tools to address this complex international development challenge. The creative and thought-provoking ideas that emerged from the groups can be found on LAUNCH's open-source wiki. Legends is lead by Allan Soutaris of SecondMuse who is in charge of managing and implementing the work of the innovators in Fiji and Tonga. Davar Ardalan and Ben Kreimer are lead engagement and technical advisors to the project.
Support HuffPost
The Stakes Have Never Been Higher
Related
Popular in the Community