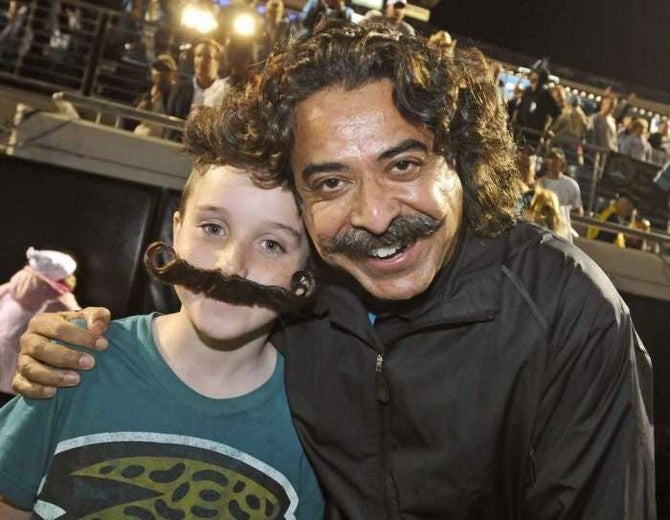 Of 325 million Americans, more than 119 million are adult men – 63.2 percent of which are currently living a life of facial hair according to a research project conducted jointly by AMI and the nonpartisan Bertelsmann Foundation.  And yet, the league is not reflective of its fanbase. Only four NFL owners live a Mustached American lifestyle — the Jacksonville Jaguars' Shahid Kahn, the Atlanta Falcons' Arthur Blank, the Minnesota Vikings' Zygi Wilf, and the Los Angeles Rams owner Stan Kroenke — while the days of players like Larry Csonka, Dan Dierdorf, Conrad Dobler or Mike Ditka commonly roaming rampant are well in the rear view.
"Some believe the National Football League has lost touch with its audience," said Dr. Adam Paul Causgrove, AMI chief executive officer. "The data is what it is — interest is diminishing in the league's product due to a number of factors, yet people of Mustached American heritage remain committed. And we are willing to rally our people and aggregate the passion of people of facial hair who represent tremendous economic growth for the franchise willing to put a stake in the ground and embrace our people."
Dr. Causgrove hopes Kahn, Blank, Wilf and Kroenke can impress upon their peers the importance and strapping sexual dynamism of the expanding facial hair community and the impact it can have on the health of the league moving forward.
As a sign of intent to participate, interested respondents must Tweet @MustacheTalk on or before June 15, 2017, with a photo of a current player who has embraced a life of facial hair with the hashtag #NFLmustache. Respondents must then submit formal proposals (download RFP here) no later than July 4, 2017, via email to info@AmericanMustacheInstitute.org with information including:
A narrative summary of qualifications of between 17 and 634 words;
An official team facial hair policy;
Photos of at least four players with facial hair;
Photos of at least three front office employees with facial hair;
A commitment of six tickets to one home game seated near the cheerleader performance area.
Proposals will be reviewed by a blue ribbon panel to include Dr. Causgrove, AMI Director of Sponsorships, Legal Affairs and Modern Dance Prof. Jonas K. Embrugio; CBS News reporter Dana Jacobson, former "Silver Spoons" and "NYPD Blue" star Rick Schroder, Fox Sports personality Katie Nolan, Louisville Circuit Court (Division 8) Judge McKay Chauvin and legendary musician John Oates.
"The National Football League has done commendable in embracing racial and ethic minorities, female football fans through breast cancer awareness and even global positioning through games in Mexico and London," added Dr. Causgrove. "We hope the league will now recognize people of Mustached American descent similarly and embrace our sexually dynamic good looks and penchant for Mountain Dew."
REAL LIFE. REAL NEWS. REAL VOICES.
Help us tell more of the stories that matter from voices that too often remain unheard.
This post was published on the now-closed HuffPost Contributor platform. Contributors control their own work and posted freely to our site. If you need to flag this entry as abusive,
send us an email
.