It's Time to Rethink Your Stance
Current trends suggest that those who believe crowdfunding is a "minority capital" and that it excludes (to a large extent) the participation of high-profile investors should now reconsider. High-profile investors - institutions, angel investors, venture capitalists, and high net worth individuals - have begun co-investing alongside capital raised from "the crowd".
In the real estate industry, in particular, this new trend has various implications for all involved, but especially for startups, small scale developers, and individual investors.
A New Form of Crowdfunding: Institutional Crowdfunding
Institutional crowdfunding is a new field in the crowdfunding sector. It involves big businesses or established organizations seeking funding for much larger projects from institutional and accredited investors via the internet. Instead of offering small projects to the crowd for funding, institutional crowdfunding offers bigger projects to target institutional investors or high net worth individuals.
In 2009 we saw a glimpse of this when Optimize Capital Markets, an investment banking firm in Toronto, was launched and later raised $5 million via crowdfunding to finance a company's innovative project to produce paper from agricultural waste. We also saw them create ICO or initial crowdfunding offering and $2.5 million was raised to fund a Quebec-based multi-sports complex. Using the crowdfunding online model, the firm has created its own Institutional Crowdfunding Marketplace thus differentiating itself from typical investment banks.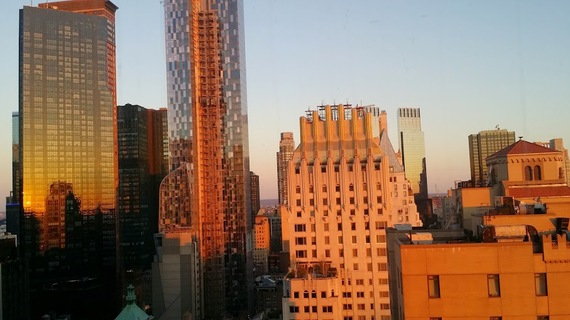 Institutional Real Estate Crowdfunding
In a similar pioneering move, The Carlton Group, a global real estate investment banking firm, has launched its accredited investors equity crowdfunding platform in April 2014 which represents the first of its kind by an institutional investor. Carlton, which was founded in 1991, represents over $100 billion worth of commercial real estate transactions to date and has grown to become a major player in the global real estate industry. Presently, accredited investors are afforded the opportunity of investing in diverse portfolios of commercial real estate transactions worth $1 billion via its crowdfunding platform.
Traditionally, most institutional investors are known to be slow in embracing new trends or advancement in technology, as they oftentimes shy away from testing the investment waters. However, following Carlton's model more institutional investors may begin to participate in crowdfunded deals.
Another thing unique with Carlton Group's model lies in the fact that unlike other real estate crowdfunding firms that act as an intermediary between developers and investors, Carlton will be co-investing its own money in every crowdfunded deal by purchasing the real estate as part of its business portfolio.
Moreover, unlike other real estate crowdfunding platforms that target the average individual investors, Carlton is going for top notch investors who can bring in huge amounts into the deals listed on its platform. It is targeting high-profile accredited investors that will invest a minimum of $1 million into some of the project offerings on its platform. Although others are also beginning to target high profile investors, it has thus far been at a lower scale as compared to that of Carlton's.
Among the real estate crowdfunding platforms, one firm is leading the way in bringing in institutional capital. Fundrise, based in Washington, DC, is not only democratizing real estate investing by allowing $100 investments from the crowd but they are also getting the big boys to put their stake on their platform and participate in the industry. Benjamin Miller, co-founder and CEO of Fundrise, believes "the next phase of the business is to bring institutional acceptance to real estate crowdfunding." It has now raised a total of $38 million from a group of high net worth investors led by Renren, a Chinese firm, and Silverstein Properties.
Canaan Partners, a well-known private equity firm during the peer-to-peer financing era (the era before the passing into law of the JOBS Act), has also invested in the real estate crowdfunding platform Realty Mogul thus adding $9 million to the firm's capital.
Market Impact of this New Trend
This new trend promises to be revolutionary, considering the fact that the real estate crowdfunding market is already expanding by leaps and bounds. It is estimated that funds raised through real estate crowdfunding currently accounts for $135 million of the total $13 trillion real estate market. Thus, the infusion of institutional capital into the crowdfunding market place will only make it more attractive and more credible for the institutional investors and other high net worth investors who are watching from the side lines. The success stories of their peers who have invested capital into crowdfunded projects can serve as a proof of concept for many who seek assurance.
Institutional real estate crowdfunding has various implications for the future of the various players involved in the industry. Institutional investors could take away the best deals while the average individual investors will have to make do with what is offered to them. In essence, the crowd could be marginalized as the bigger investors steal away the lion's share of investment opportunities.
However, it could still prove to be advantageous for the crowd of investors, as the infusion of institutional capital affords them the opportunity of co-investing in more high profile deals they normally wouldn't have the privilege to participate in. In addition, since institutional investors are experts and more experienced in selecting the best deals that offer the greatest returns with minimal risk, small investors could leverage on this by making their decisions in line with theirs.
As a real estate developer or manager on the other hand, you stand to benefit from the opportunity of raising large capital from a broader spectrum of investors (both from the crowd and institutional investors) for your projects at a low cost. This is because you have the privilege of bypassing intermediary costs as you can now directly connect to investors via a crowdfunding platform while also enjoying greater level of transparency in the process.
The impact of institutional capital on the real estate crowdfunding landscape will depend on the extent of the growth of the current crowdfunding market. If the power of the crowd is harnessed by developers and crowdfunding platforms with greater intensity through massive online publicity, large amounts of money could still be raised to fund projects. In addition, when the Title III provisions of the JOBS Act, which relates to equity crowdfunding, is finally passed into law in the U.S., the lid will be taken off in equity crowdfunding and thus precipitating greater flow of funds from the public. Against this backdrop, funds raised from the crowd could still compete favorably with that brought in by institutional investors, other things being equal.
Startup developers and estate managers should begin to view the introduction of institutional capital to the crowdfund market with greater optimism. Who knows, that capital you have desperately longed for to fund your project could eventually come from a pool of investments by both accredited (or institutional investors) and non-accredited or average individual investors.
Institutional crowdfunding is in the game to play and its impact could only increase in the days to come.
Popular in the Community