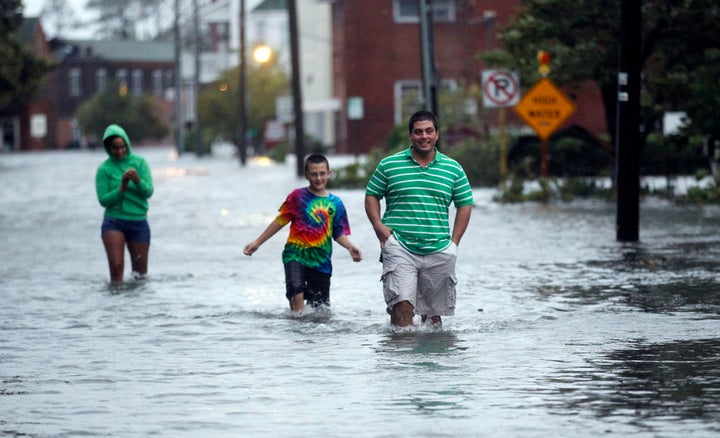 WASHINGTON -- With the economy still weak, businesses may face a fresh blow from insurance companies next year, according to a new report published Thursday by the Center for Justice and Democracy at New York Law School. The report claims that insurance companies are colluding on major rate hikes that could send premiums skyrocketing for businesses in 2012.
Since 2006, the insurance industry has been in a "soft market" that benefited consumers. Premiums remained low as insurers fought to attract new customers and pad their cash reserves, which they then invested. But industry representatives are now pushing companies to raise premiums and create a "hard market," where rates rise but coverage declines as insurers push for larger profits.
Companies claim that the industry now faces mounting losses from the combination of difficult economic times and years of low rates. In order to stay solvent and provide customers with continued protection, they say, insurers must raise premiums.
But the center's report charges that the insurance industry is simply manipulating the numbers to provide the appearance of financial instability. The losses that insurers use to justify rate hikes include a category called "losses incurred but not reported," which are only estimates of future payouts on claims. Companies then use these hypothetical numbers to ask state regulators for rate increases, demanding more money without actually paying out any more in premiums.
Far from being short on cash, the insurance industry had a surplus of $580 billion in 2010, according to data from Best's Aggregates and Averages included in the report. That figure does not include the money insurers set aside to cover the estimated costs of future claims.
The rate hikes will fall more heavily on businesses than customers with personal insurance, but the costs would still be substantial for both groups. Doroshow told The Huffington Post that, in line with past "hard market" cycles, "these rates could be going up 100 or 200 percent for businesses."
Insurance companies are able to demand such hikes because of their unique legal protections. The industry has had an antitrust exemption under the McCarran-Ferguson Act since 1944, which, according to the report, allows insurers to "pressure their own competitors to stop competing for premium dollars and to raise rates and reserves as an entire industry."
The ability to collude is backed up by weak regulation. "Businesses don't have the ability to fight, and because states are not properly regulating, the industry simply gets away with it," said Doroshow. She said that most states do not have any disclosure laws at all, allowing insurance companies to block information that could benefit policyholders.
The National Association of Insurance Commissioners did not return a request for comment.
The hard market-soft market cycle is a common occurrence, according to both the report and insurance executives. There have been three such cycles since the mid-1970s, each one creating its own premiums crisis. But insurance companies have used the specter of damages from Hurricane Irene this year to justify higher premiums, saying the industry is in a uniquely dangerous financial situation. Insurers claimed that the storm had the potential to cripple the industry and ruin its ability to pay claims in a year that already had seen a decrease in profits.
However, given its large surplus, the industry was well-equipped to handle the resulting claims, according to the report. The storm's cost to insurers, initially estimated at as much as $14 billion, fell to approximately $2.6 billion after the damage was more accurately assessed.
According to recent data, insurers' efforts to move toward higher rates may have already paid off. MarketScout, an insurance underwriting and distribution company, reported that the insurance industry entered a hard market in November. That month, property and casualty premiums increased by an average of 1 percent -- the first composite premium rate jump since February 2005.
The Center for Justice and Democracy is urging legislators to beef up regulatory powers and repeal the industry's antitrust protections. A repeal of the exemption has been proposed in the past but has never passed, and stands little chance of doing so in 2012. But Doroshow is hopeful that the study will help draw public attention to the problem and force congressional action.
"Maybe eventually there will be enough pressure on them to take a look at what's happening," she said, "because right now they haven't."
Popular in the Community