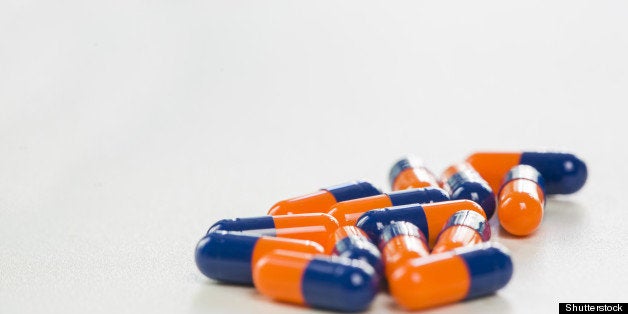 A number of compounding pharmacies in the Tampa Bay and Miami areas were found to be submitting fraudulent reimbursement claims and covering them up with bribes and kickbacks; experts believe that thousands of consumers had their personal information misused in the scheme. All of this comes as a key federal agency is considering stricter oversight of the growing--and dangerously under-regulated--field of compounding pharmacies in the United States.
Compounding is a practice in which a pharmacist or physician combines, mixes, or alters ingredients of a drug to create a medication tailored to the needs of an individual patient, according to the Food and Drug Administration (FDA). Compounding allows changes in medications to avoid allergies or other adverse reactions, or to convert dosage (such as from a pill to a liquid) one patient at a time. Or at least it used to be. Large-scale compounding pharmacies today are acting as quasi drug manufacturers, and the industry has grown in recent years. With that growth, problems of health and safety for consumers have increased as well. These aren't corner drug stores any more, where trusted neighborhood pharmacists prepare individualized compounds for regular customers. Compounding has been taken over by behemoth facilities churning out thousands of compound medications. And as we've found out in recent years, these compounders need far greater oversight.
In 2012, this captured national attention when contaminated steroid injections prepared by a major compounding pharmacy in Massachusetts caused a multi-state outbreak of fungal meningitis. Sixty-four patients died, 800 were sickened, and the 14,000+ patients who had received the injections lived in a state of fear. Following the outbreak, consumers and legislators called for stricter regulations. The National Consumers League (NCL), which has spent more than 100 years defending the rights of consumers to safe and effective medications, was a vocal advocate of strengthened oversight and safeguards for patients using compounding medications. While some of the regulations were tightened up, compounding pharmacies still lack adequate oversight, and the explosion of these pharmacies has left regulators playing catch-up.
In May, more than 7,300 patients at a San Diego-area hospital "may have been exposed to infection from contaminated medications last year," which was "traced to the compounding pharmacy lab at Paradise Valley Hospital in National City, California," according to Kaiser Health News. In 2012, 43 patients developed fungal eye infections linked to contaminated sterile ophthalmic drug products shipped from a compounding pharmacy in Ocala, Florida; at least 29 of these patients suffered partial-to-severe vision loss. Unfortunately, the list goes on and on.
One of the primary concerns is that compounded drugs are not FDA-approved. The FDA does not verify the safety or effectiveness of compounded drugs, which also lack an FDA finding of manufacturing quality before they are marketed. It is state boards of pharmacy that have primary responsibility for the day-to-day oversight of state-licensed pharmacies that compound drugs, and state boards often have limited resources to regulate their licensees. A recent study by the Pew Charitable Trusts found an alarming disparity in how states regulate compounding pharmacies, including that only half of the states require the compounding pharmacies that make sterile medications (those that are injected or ingested into the body) to fully comply with recognized quality standards. Meanwhile, 60 percent of states do not even require compounding pharmacies to report serious adverse drug events and reactions related to sterile compounding.
The FDA has the authority to act when compounding pharmacies break the law, and the agency typically responds when it receives reports of problems or adverse events, but consumers shouldn't be expected to wait for bad actors to injure or kill people before their right to safe, uncompromised medications are enforced. The FDA and state boards of pharmacy must have the ability to inspect pharmacy records, ensure that quality standards are upheld, and track facilities as they engage in drug compounding. As with all things, this takes money, and the FDA and state agencies have too long been underfunded in many of their oversight roles.
The FDA has issued draft guidance to address some of these issues and, while that guidance is encouraging, I believe we need to do far more to protect consumers who depend on the integrity of the medications they are prescribed. One immediate and significant step forward would be compulsory reporting of adverse events as they happen for compounding pharmacies. Oversight and enforcement lead to better safety and security for patients and their families. We don't have that right now, and, without it, we remain in the untenable position of putting patients at unreasonable risk.