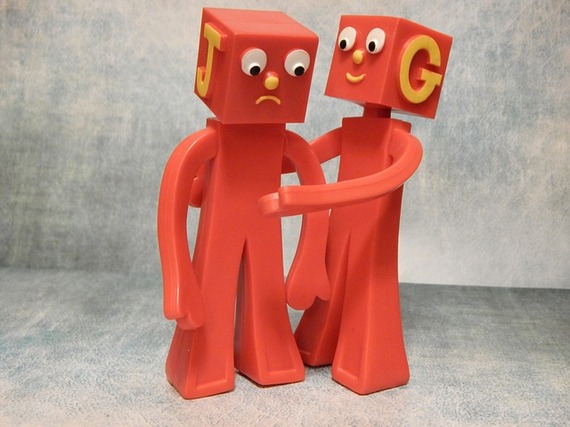 Customer satisfaction with traditional insurers is dipping, with many unhappy policyholders looking to non-insurers for solutions.
Research from Accenture suggests the days of major insurance companies monopolizing the market could soon be over. In fact, the report found that 40% of consumers are unhappy with their coverage and are willing to switch to a new insurance provider within the year.
Accenture's survey also revealed that 67% of customers are open to purchasing insurance from non-insurers, and 23% would consider buying from online providers (such as Google and Amazon).
This "switching risk" is significant for a few reasons:
According to Insurance Journal, up to $400 billion in insurance premiums could switch hands in a year.
One quarter of those surveyed in the Accenture report said they'd likely cancel an existing contract.
More than two-thirds reported they would buy insurance online--including travel and assistance policies, extended warranty, home insurance or even life insurance products.
However grim these numbers may seem, hope is not lost for the insurance industry. Google, originally thought to become a major competitor in the insurance space, recently announced it would discontinue its insurance comparison service, called Google Compare. As alternative insurance providers adapt to a rapidly changing industry, traditional insurers must focus on improving policyholders' satisfaction.
Three Areas to Help Improve Customer Satisfaction, Loyalty

1. Service
Insurance companies that genuinely put their clients first--prioritize customer satisfaction and trust above all else--will be better able to retain policyholders as competition grows. The goal should be to organically build loyalty and trust with existing and prospective clients.
According to the Accenture report mentioned above, personalized service is a top reason consumers switch to a new insurer. In fact, 41% of those surveyed said they are willing to pay more in order to receive personalized assistance when selecting a policy.
Evidence of this need is apparent across industries as well. According to MarketingLand.com, consumers want personalization, and they are willing to "share personal data to enable better experiences." Insurers have access to a significant amount of their policyholders' personal data, and should be thinking through opportunities to deliver more personalized services based on each client's unique needs.
Not surprisingly, consumers cited lower prices as a top reason to switch to a new insurer--87% said this factor is "important" or "very important" in their decision to switch, according to Accenture's report.
The takeaway: Insurers need to offer insurance solutions to policyholders that are tailored to their needs and their budget. While your company may not be able to lower or change prices for consumers, you can provide transparency and an unbeatable value to justify the cost of your services. Relevant service offerings coupled with better pricing is vital to achieve customer satisfaction.

3. Innovation
In the digital age, consumers expect goods and services to be convenient and easily accessible. They want insurers to be flexible, and committed to changing with the digital trends offered across the market. They're looking for the Uber-effect: Services that are fast, mobile friendly, sharable and affordable.
Throughout the insurance purchasing and management process, consumers want easy-to-follow assistance on the go.
Insurance companies need to become more agile and turn their focus to solving clients' pain points by offering personalized, affordable and tech-friendly insurance solutions. That's the key to reversing the currently low customer satisfaction across the industry.
Related
Popular in the Community