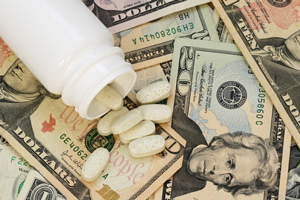 It's time to take a hard look at the practices of insurance companies and pharmacy benefit managers (PBMs). What's revealed is a series of opaque and confusing measures that undermine patients' access to treatments, while increasing healthcare costs.
It is facile and convenient to blame Big Pharma for high drug prices, yet the joint actions of health insurers and PBMs—generally hidden from the public, except via biased lobbying efforts—are a significant factor.
1. Insurers continue to adopt policies that reduce options for therapies, resulting in patients not always getting the most effective—or correct—treatments physicians recommend.
2. These actions by insurers and PBMs can jeopardize the health of patients nationwide.
3. Patients now have greater out-of-pocket expenses because of these decisions, sometimes pricing them out of the medical treatment they need.
4. Patients, in direct consultation with their respective doctors, should be making these decisions, not insurance company bureaucrats.
Bear in mind, also, that there are more than 4,300 generic drugs awaiting approval from the FDA. Reducing this red tape, and bringing these (and many more) drugs to market sooner, could deliver $4 trillion in value to patients annually, as this study attests.
I cite these factors because 8 in 10 prescriptions are for generic drugs. And, unless we streamline the approval process and get patients the medicine they need, the cost for pharmaceuticals will go from 9.8 percent of America's health care expenses to something far greater.
We must fix this problem by, first, acknowledging the gravity of this situation; and secondly, educating the public about the costs of inaction, as well as the denial of potentially lifesaving medication. The stakes are too high—and the risks are too great—for the current system to remain in place. When a new drug has a 1 in 5,000 chance to make it to approval, something is clearly amiss!
We need to restore power to patients and physicians because the alternative is neither economically sound nor morally just. Without these changes, the wrong institutions will continue to make too many wrong decisions for all the wrong reasons.