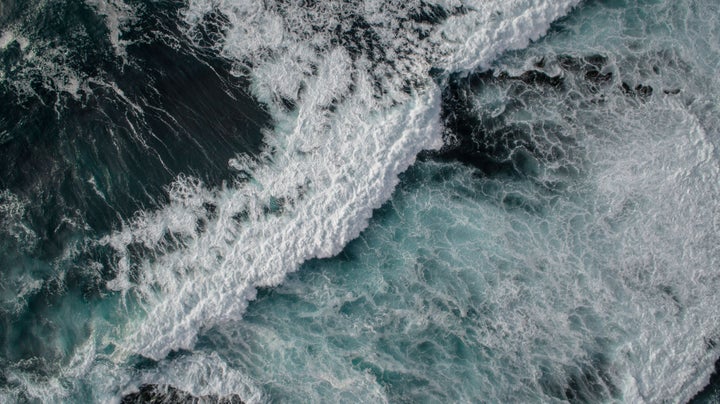 The climate change we are seeing, however, is structural and not a seasonal event. 2016 was the warmest year on record and 16 of the 17 hottest years have occurred since 2000. According to the World Meteorological Organization's Secretary-General Petteri Taalas, "with levels of carbon dioxide in the atmosphere consistently breaking new records, the influence of human activities on the climate system has become more and more evident."
Insurance is the economic tool we use to manage many of the key risks we face – to health, to property and to a range of unforeseen events. From the beginning, responding to natural hazards has been at the heart of the business of insurance, for example, to protect against the threat of floods. So, it is no surprise that the insurance sector was one of the first to evaluate and act upon the growing threat of man-made climate change. Indeed, German reinsurance provider MunichRe has undertaken research into climate change since the 1970s. Leading insurance firms are now taking a range of measures to manage climate risks in both their underwriting practices and investment portfolios. These include new products to protect farmers from drought and divesting their holdings of carbon-intensive assets such as coal.
Insurance regulators too are beginning to consider climate risks in the way they oversee the sector. The starting point is one of prudential management, ensuring that insurance firms are considering and managing climate related risks and that consumers are protected. Here, a number of US state-level insurance regulators have been in the global vanguard. The first step has been a climate change survey of insurance firms developed by the National Association of Insurance Commissioners. This survey has been implemented by six states, including California, Connecticut, Minnesota, New Mexico, New York and Washington, and has been sent to nearly 1,000 insurance companies annually whose combined premium accounts for more than 70% of the total premium written in the US insurance market.
In 2016, California's Department of Insurance went one step further to evaluate growing concerns about the climate-related risks to insurer investments in fossil fuel assets, including the possibility that these assets could decline in value as markets and governments react to climate change. Through its Climate Risk Carbon Initiative, the California Department of Insurance has required insurance firms operating in California to report the value of their fossil fuel investments and asked that firms voluntarily divest from thermal coal. The first results were published in January 2017 and showed that 303 out of 656 insurers reported having already analysed the risk of carbon investments in their portfolios; 670 insurers reported having divested some or all of their coal holdings, or had no coal to divest; and, 325 insurers acknowledged that they would refrain from future investments in thermal coal.
These US insurance regulators are part of a wider global trend. The growing materiality of climate and other environmental risks is prompting insurance regulators across the world – from Brazil to China to Morocco and the UK – to take action to ensure a sustainable model of insurance. This convergence of interest has led to the formation of a new international forum of insurance regulators to exchange information on best practices and cooperate on common approaches to shared challenges like climate risk.
Better disclosure on climate risks is crucial for consumers, businesses, governments and insurance firms themselves to make informed choices. But reporting is currently both insufficient and lacking in comparability. To close this gap, Bank of England Governor Mark Carney in his role as Chair of the Financial Stability Board initiated the Task Force on Climate-related Financial Disclosures (TCFD). The Task Force is industry-led and delivered its final recommendations in June. The recommendations cover all sectors of the economy, including insurance, and provide a framework for clear and consistent disclosure.
A number of insurance companies have now committed to implementing the recommendations. Insurance regulators can also play a role in the implementation of the recommendations. The reason is clear: improved climate-related disclosure by insurance firms will support regulators in their efforts to ensure the protection of policyholders, the safety and soundness of insurance firms and the stability of the insurance sector as a whole. That's why the new Sustainable Insurance Forum of insurance regulators has issued a statement not just welcoming the recommendations but showing how regulators can help turn these recommendations into reality. Hassan Boubrik, President of the Autorité de Contrôle des Assurances et de la Prévoyance Sociale (ACAPS) in Morocco, puts it like this: "Disclosure by financial institutions is one of the five key pillars of Morocco's national Roadmap for aligning the financial sector with sustainable development."
In the face of mounting disruption caused by climate change, disclosure is just the first step towards a more sustainable financial system. The gap between the economic costs of natural disasters and insurance coverage continues to widen, particularly in developing countries who are most vulnerable to climate shocks. A strong and healthy insurance sector will be essential in the face of climate change and the transition to a low-carbon, resilient and prosperous economy. Insurance regulators in all countries now need to play their part in making this happen.
Popular in the Community