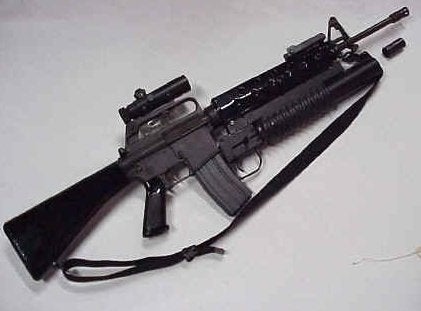 13 years after the Oklahoma City bombing, insurrectionism was in the national headlines again this month. On April 4, 23 year-old Neo-Nazi gun enthusiast Richard Poplawski shot and killed three police officers who were responding to a 911 call at his home in Pittsburgh, Pennsylvania. Poplawski was equipped with an AK-47-style assault rifle and a bulletproof vest and ambushed the officers as they entered the house.
It might be tempting to see Poplawski's views as simply the ravings of a lone madman, but the truth is far more disturbing. Poplawski's insurrectionist ideology--once the sole province of militia and hate groups in the United States--has now found its way into the highest levels of government and media, creating serious concerns about the violence that could result.
Insurrectionism has also reared its head on major Conservative media outlets like Fox News. Not long before the Pittsburgh shooting, Richard Poplawski posted a clip of Glenn Beck talking about "FEMA concentration camps" on the Stormfront website. Undoubtedly, other content on "The Glenn Beck Program" would have appealed to Poplawski. In February, Beck hosted an hour-long special on Fox called "We Surround Them" and a program that gamed a 2014 civil war scenario that Beck called "The Bubba Effect." On March 3, Beck interviewed NRA celebrity spokesman Chuck Norris. During the interview, Beck stated that, "Somebody asked me this morning, they said, 'you really believe that there's going to be trouble in the future?' And I said, 'if this country starts to spiral out of control and, you know, and Mexico melts down or whatever, if it really starts to spiral out of control, before America allows a country to become a totalitarian country ... Americans will, they just, they won't stand for it. There will be parts of the country that will rise up.' And they said, 'where's that going to come from?' And I said, 'Texas, it's going to come from Texas.'" Six days later, Norris wrote in an editorial: "How much more will Americans take? When will enough be enough? And, when that time comes, will our leaders finally listen or will history need to record a second American Revolution?"
Beck also sponsors a website called www.the912project.com that has been overrun with insurrectionist commentators.
The Supreme Court made it clear last June that the Second Amendment guarantees an individual right to keep and bear arms for self-defense in the home. The notion that our Constitution empowers individuals to start shooting and killing local, state and federal officials when they personally believe our government has become "tyrannical," however, is one that was rejected entirely by our Founding Fathers--as witnessed during incidents like Shay's Rebellion and the Whiskey Rebellion. The NRA seems to think that Timothy McVeigh had a point. Only violent anti-government extremists are likely to agree...
Far from protecting liberty, insurrectionism deprives American citizens of their freedom. While grieving for officers Paul Sciullo III, Stephen J. Mayhle and Eric Kelly, who were lost in the recent Pittsburgh shooting, the local Post-Gazette said it best:
Popular in the Community