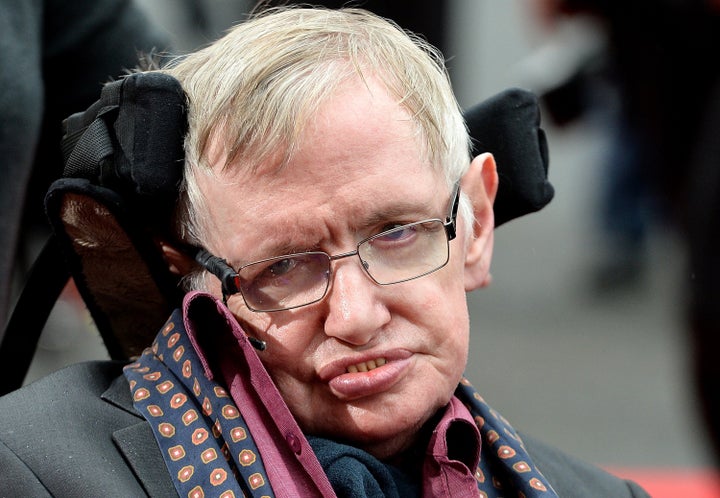 Hawking has amyotrophic lateral sclerosis, or ALS, one of the symptoms of which can be an impaired voice. He worked with Intel for three years to develop the Assistive Context-Aware Toolkit that gives him an artificial voice.
The technology uses an infrared switch to detect the motions in his left cheek muscle, which he uses to select individual characters and build sentences. A cursor automatically scrolls across a keyboard on Hawking's wheelchair-mounted tablet. When the cursor reaches the letter Hawking wants, he moves his cheek and an infrared switch picks up the motion. In this way he can build words and sentences, which are sent to his voice synthesizer.
"It is the best I have heard, although it gives me an accent that has been described variously as Scandinavian, American or Scottish," Hawking says on his website.
Intel is broadening the toolkit's reach by releasing it as an open source platform, so anybody with a PC and a webcam can use it. It can be programmed to work with infrared switches and regular buttons, as well as a camera, the company said in a statement.
"Our hope is that, by open sourcing this configurable platform, developers will continue to expand on this system by adding new user interfaces, new sensing modalities, word prediction and many other features."
Popular in the Community