 By Mark Hosenball and Patricia Zengerle
WASHINGTON, Aug 28 (Reuters) - U.S. congressional intelligence committee leaders believe the Obama administration has not properly consulted them as the president engages in final deliberations for possible military action in Syria, according to congressional officials.
One of the officials said the administration's discussions with critical lawmakers, including Senate Intelligence Committee Chairman Dianne Feinstein and her House counterpart, Mike Rogers, had been limited to "very brief status updates."
Another official said such talks had largely taken place over unclassified non-secure phone lines, making it difficult to discuss sensitive intelligence findings or details of the administration's plans for a possible U.S. military response.
Caitlin Hayden, a spokeswoman for the National Security Council, said in a statement on Wednesday that President Barack Obama continued to review options regarding Syria. She also said administration officials were reaching out to congressional leaders from each party, and other members of Congress.
A number of U.S. lawmakers have complained in recent days that Obama must do more to involve Congress in any decision to punish Syria militarily in response to last week's chemical weapons attack on thousands of civilians.
John Boehner, the Republican speaker of the House of Representatives, sent a letter to Obama on Wednesday asking him "to clearly articulate" to the public and Congress his objectives, policy and strategy for Syria.
"I have conferred with the chairmen of the national security committees who have received initial outreach from senior Administration officials, and while the outreach has been appreciated, it is apparent from the questions above that the outreach has, to date, not reached the level of substantive consultation," Boehner wrote.
Many lawmakers have been careful to add they generally support decisive action against Syria President Bashar al-Assad.
Secretary of State John Kerry delivered an impassioned statement on Monday laying out the case for punishing the Assad government after he said evidence showed that the use of chemical weapons in Syria was "undeniable." He also said the Syrian government had maintained custody of the weapons and had the rockets capable of delivering them.
But the administration as of midday on Wednesday had yet to share a U.S. intelligence report that may directly link the Assad government to last week's attack. A senior administration official said on Wednesday a formal assessment was expected this week and a classified version would be shared with Congress.
Although the White House said Obama had yet to make a final decision on how to respond, a senior U.S. official said on Wednesday the administration was considering military options that include multi-day strikes on Syrian government targets.
The international talks on how to respond to Syria come as the House and Senate are away from Washington for their five-week August recess. They are not due back until Sept. 9.
So far, there has not been serious talk about calling lawmakers back from recess.

Obama has broad legal powers to undertake military action against Syria. Under the 1973 U.S. War Powers Act, the president must notify Congress within 48 hours of launching military action. But forces can fight for 60 days before Congress has to approve any action.
Despite that latitude, a growing number of lawmakers say they should have a say before any strikes occur.
Republican Representative Scott Rigell, asked all 435 members of the House of Representatives to sign a letter to Obama demanding that he consult with Congress and offering to come back early from their August recess to debate the situation in Syria.
A spokeswoman for Rigell said 116 House members - 98 Republicans and 18 Democrats - had signed the letter.
Other lawmakers, especially Republicans, have been even more forthright with their reluctance to support military action.
Jim Inhofe, the top Republican on the Senate Armed Services Committee, issued a statement on Wednesday raising questions about how the United States would pay for any intervention.
"Today I told the Administration that I cannot support military action in Syria unless the President presents to Congress his broader strategy in the region that addresses our national security interests and the budget to support it," Inhofe said.
Some Democrats say the United States does not have a good recent track history of achieving its foreign policy goals through military might.
"I'm not sure how we look at the conduct of the wars in Iraq and Afghanistan and believe that we're going to be successful at pulling the strings of Syrian politics through military intervention," Democratic Senator Christopher Murphy told Reuters in a telephone interview on Wednesday. (Reporting By Mark Hosenball, with additional reporting by Patricia Zengerle, Roberta Rampton and Susan Heavey; Editing by Karey Van Hall and Peter Cooney)

Before You Go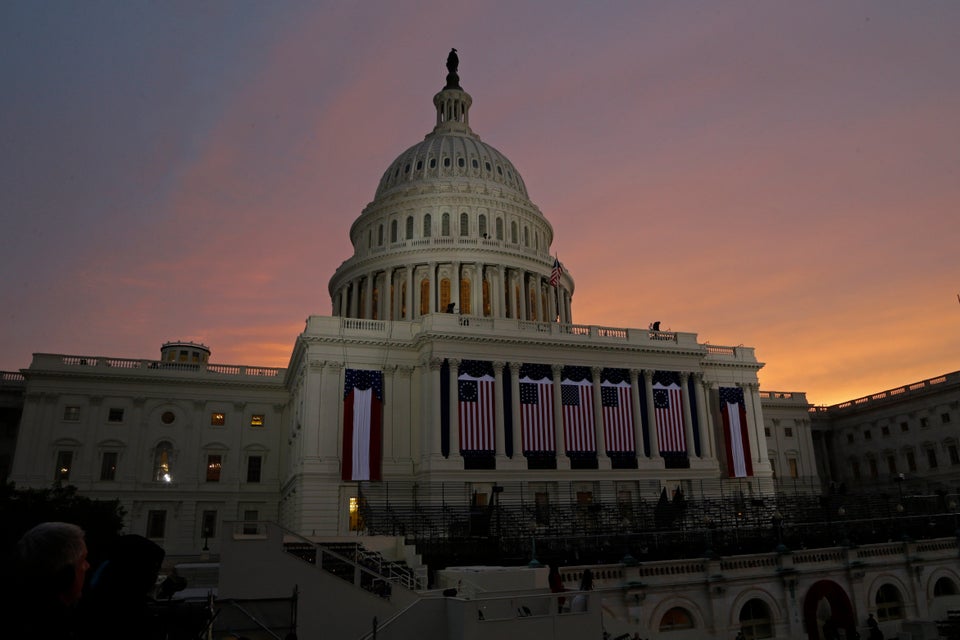 U.S. Capitol Photos
Popular in the Community