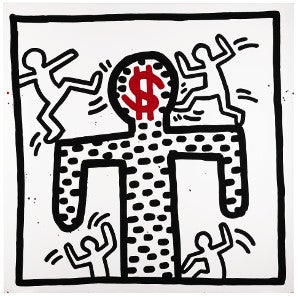 Amassing an art collection can be an art unto itself. The challenges are many: what to buy, where to acquire it and how to compile a collection that possesses both financial value and meaning. For many nascent collectors, the pressure to create a collection that speaks to their aesthetics as much as it does their portfolios requires finesse. Art buying can be a passionate thing, and there are mistakes when passion gets involved. It's part of the process. However, with the right analytics and data, any collector can make informed, intelligent buying choices that will benefit them for years to come.
Trust your gut, but do it intelligently. If you're an inexperienced art collector, the choices can be daunting and the process of selecting works that both excite you emotionally and ground you financially are numerous. By identifying and applying a quantitative model to art collecting, you'll feel confident in your selections no matter the artistic medium, period, or genre. Arthena utilizes a regression analysis to determine works of art to purchase for investment purposes. We organize artworks with similar core characteristics into logical groups according to their specific criteria in accordance with USPAP (Uniform Standards of Professional Appraisal Practice) guidelines, also known as an IRS appraisal. The characteristics include artist, genre, date range, content, materials, size, coloration, and style, among others. Then, Arthena targets works by artists that have shown growth over the last five years and are projected to grow by 20% +/- YoY over the set lifetime of the fund.
Where do you start? Online resources are unparalleled for discovering new information and ideas, but it can be a rabbit hole. If you aren't sure what you're looking for, the internet can be extremely confusing. You have to get out there. Go to museums. Go to galleries. The more you see, the more you'll be able to target what you like. Arthena can help you sort through the seemingly endless selections of online art databases, auction house catalogs, and gallery openings by coalescing this information and making our own, proprietary data-driven selections for our collectors. For the independent, first time art collector, it can be challenging to access first-rate art market information sources that are traditionally reserved for mega-dealers and mega-collectors. How do you break into a market with a high cost-barrier to entry? Let Arthena leverage your investment.
Successful art collecting takes time and dedication to execute successfully. One big misstep that many young collectors make is buying too soon. They get excited about the idea of owning a work of art, and they jump before they conduct enough research. Collecting requires discipline. If you buy just one or two pieces a year, in five years you'll have a small collection. However, for a collection to have focus, you're far better off buying one or two more valuable pieces per year than a larger number of lesser works. With Arthena, you have instant access to a range of modern masterpieces that are beautiful, market efficient, and diversified. Much of the complexity of art collecting lies in the process of collecting and understanding how each piece compliments the others. Arthena eliminates the guesswork and quantitatively estimates the right weightings of each artwork or artist to include in our funds. Arthena acquires works at auction for increased price transparency to benefit of our investors and methodology. When artworks from Arthena's index of artists appear at auction, Arthena uses regression modeling to determine maximum acquisition price. Once acquired, investors can view their art collection through Arthena's online dashboard, allowing our clients to have full access into their investments.
Don't wait any longer, invest today through Arthena. Click here to start investing in our funds.
Popular in the Community