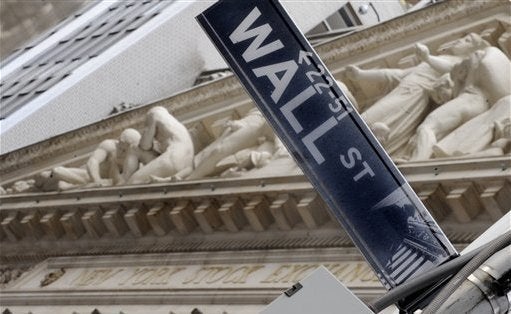 To the cynical observer, the history of government policymaking might also be called a chronicle of unintended consequences.
Take one classic example, detailed in The Concise Encyclopedia of Economics. In an effort to protect its pastoral vistas, Vermont in 1968 enacted a statewide ban on roadside billboards and large signs. Not long after, big and bizarre "sculptures" started appearing adjacent to businesses, including a "twelve-foot, sixteen-ton gorilla, clutching a real Volkswagen Beetle," commissioned by a car dealer, and "a nineteen-foot genie holding aloft a rolled carpet as he emerges from a smoking teapot" on the grounds of a carpet store.
Recent reports highlight other instances of good intentions gone bad. In this month's The Nation, for example, DC editor Christopher Hayes reveals how an obscure tax provision, intended to reduce America's dependence on fossil fuels, has spurred paper makers to add diesel fuel to a process that requires none so that they can qualify for a government subsidy -- worth up to $8 billion this year to the 10 largest companies in the sector.
Likewise, a story published earlier this week by the Associated Press notes that "as drought forces families in the West to shorten their showers and let their lawns turn brown, two Depression-era government programs have been paying some of the nation's biggest farms hundreds of millions of dollars to grow water-thirsty crops in what was once desert."
To some, the fact that credit conditions have hardly improved after myriad "bailouts" and "rescues" also reflects the law of unintended consequences. Even though lenders have received more than $211 billion in federal funding to help open up the credit spigots, writes the Washington Post, Treasury Department data indicates that "lending by the nation's largest banks fell six percent in February from the previous month, continuing a downward trend that began in October with the financial crisis."
Then again, some might point to other developments this past week and wonder what lawmakers really meant to accomplish by their efforts to return things to "normal."
Last Thursday, for example, Wells Fargo, the nation's second-biggest home lender, reported a record profit for the first quarter that beat the most optimistic Wall Street estimates, according to Bloomberg (albeit with the aid of "cookie jar reserves" and other accounting maneuvers, notes Jonathan Weil, a columnist for the news service, in a later commentary).
Then on Monday, Goldman Sachs announced better-than-expected results for its latest quarter (again, not without a measure of assistance from a change in its fiscal calendar, detailed in a blog post by The New York Times' Floyd Norris.) As it happens, the results were good enough to allow the investment-turned-commercial bank to bring a $5 billion stock offering to market.
Finally, this morning J.P. Morgan also delivered surprisingly strong profits for the three-month period just ended, with earnings-per-share that handily topped analysts' estimates. As the Wall Street Journal wrote in a follow-up report, the nation's largest bank was the third big financial institution "to surprise Wall Street with solid results despite the recession."
Naturally, some might wonder whether all the good news coming from the banking sector lately is merely an unintended consequence of efforts to get liquidity flowing through the economy again.
On the other hand, more jaded types might draw attention to the incestuous and longstanding relationship that the moneyed interests have had with those who are making and implementing policy -- and doling out taxpayer funds like candy to the firms that helped get us here.
Intended consequences, anyone?
Calling all HuffPost superfans!
Sign up for membership to become a founding member and help shape HuffPost's next chapter