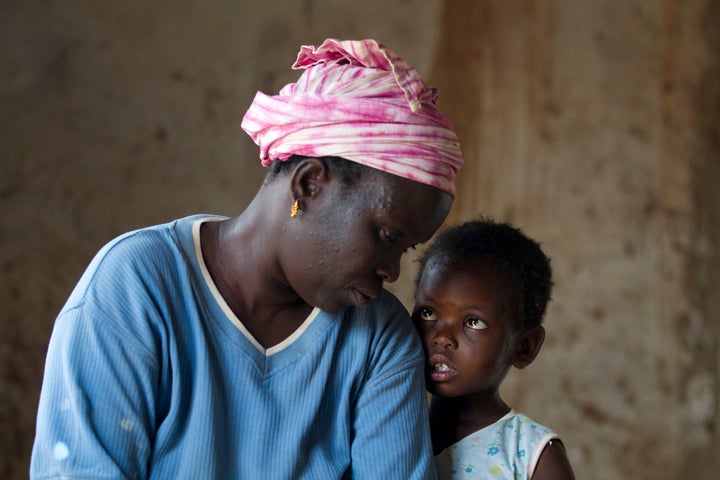 The conservation sector is an industry that spends about $10 billion a year protecting globally important biodiversity. This makes conservation one of the most underfunded efforts in the world; that number should be much higher. Many people think that protecting the environment is a luxury as opposed to a priority. There are about 2 billion people who would disagree. These are the people who rely on natural resources for things like water, food, medicine and energy. These are the people for whom the environment is a matter of life or death.
Conservation organizations play a critical, if largely unrecognized, role in ensuring that people around the world are able to obtain these life essentials. The importance of conserving the environment will become increasingly more apparent as the number of people relying on natural resources for basic sustenance grows and as bloody conflicts over resources become more numerous. More people vying for fewer resources means added pressure and this will further drive up the cost of conservation.
Throwing more money at the conservation problem, in and of itself, will not improve the rate or effectiveness of conservation efforts; conservation organizations must also improve the way they invest their financial resources. Current conservation activities are not as effective as they could be and they are not as effective as they should be. The good news is that increasing the amount of money available to conservation organizations and improving how they spend it are both problems that can be addressed using the same solution: women.
There are a billion or so women that live on less than a dollar a day: the bottom of the pyramid. These "poor" women are the primary stewards and principal users of natural resources. In the absence of money, women must rely on nature to provide the basics. Poor women don't have a lot of options, and the options they do have come from the environment. As more money becomes available, women are able to make longer-term decisions about their environment such as planting trees to reforest a habitat, buying a fuel-efficient cookstove to avoid burning wood, or spending time learning about improved agriculture techniques to prevent soil erosion and subsequent desertification.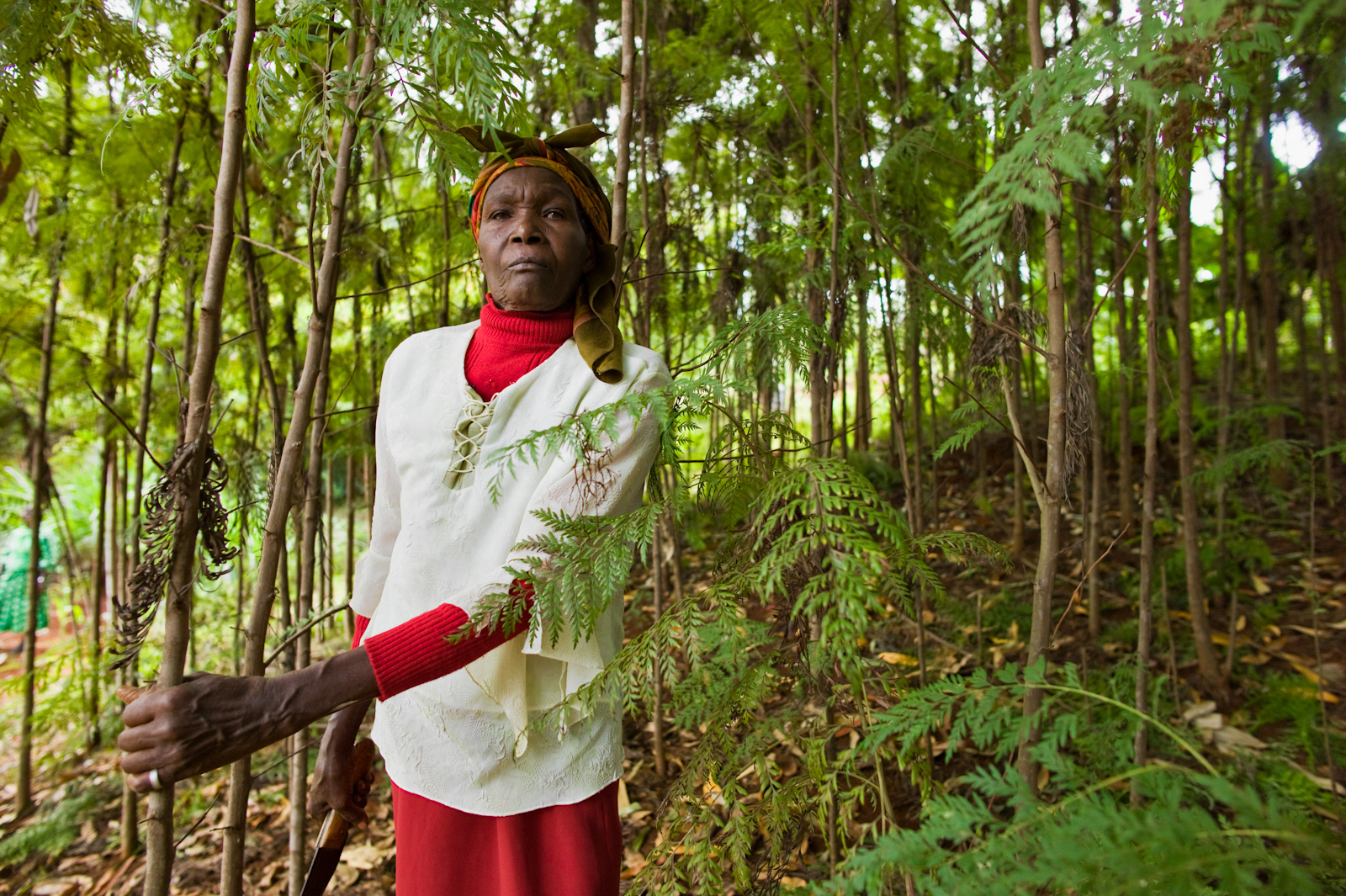 Tabitha, 76, cares for 14 children and grandchildren. She has lost five children to HIV. She provides for her family and contributes to conservation efforts by planting trees in Kenya. Photo courtesy of Lynn Johnson/Ripple Effect Images.
When women are able to effectively use natural resources, they make a little more money that they can then use to start small businesses and send their kids to school. A recent story from Zambia demonstrates these links and shows how a few fish, caught by a few women, can have a tremendous positive impact on an entire community. Despite the important role women play in natural resource use and their potential role as stewards of our world's natural capital, women are overlooked in the majority of conservation efforts.
Women at the top of the pyramid also care deeply about the environment. A long series of studies show that women care more about the environment than men do. Women also tend to care more about women's issues than men do. There are fabulous men out there investing a lot in both of these causes and their leadership is critically important; but by and large, these topics appeal more to women. Yet, women are not systematically engaged in conservation governance, a large part of which involves fundraising. Women represent less than 25 percent of the leadership and Board of Director positions in the conservation sector. This omission of women from conservation governance simply does not make sense, if for no other reason than women have a lot of money that they want to spend on the environment and in helping other women. Because of demographic, philanthropic and economic trends in the United States, women currently control more than half of the private wealth and they will inherent even more money in the coming years; 70 percent of the $41 trillion in intergenerational wealth transfer over the next 40 years will pass onto women. Gender equity debates aside, the failure to engage women in leadership and governance in conservation is, simply put, bad business.
In short, poor women around the world need the environment, love to engage with other women, and have lots of energy to dedicate to making the world a better place so long as they are able to provide for their families and their communities. They also have a unique set of skills and knowledge that they can bring to conservation solutions. Rich women in the United States love the environment, love to help women in need, and have a lot of money to dedicate to philanthropic causes. They also have a lot of friends that they would like to get engaged as demonstrated by the amazing growth of giving circles and women's funding networks. But this is not just about money, these women have great ideas, innovative solutions, and they are willing to roll up their sleeves and get to work.
We can't keep throwing our limited conservation dollars into the same old conservation strategies. It isn't working. We have to take a step back and see how we can be most impactful. I am confident that when we do that we will find the answer. In fact, we will find about 3.5 billion answers that come together in a single call to action: Engage women. Drive Change.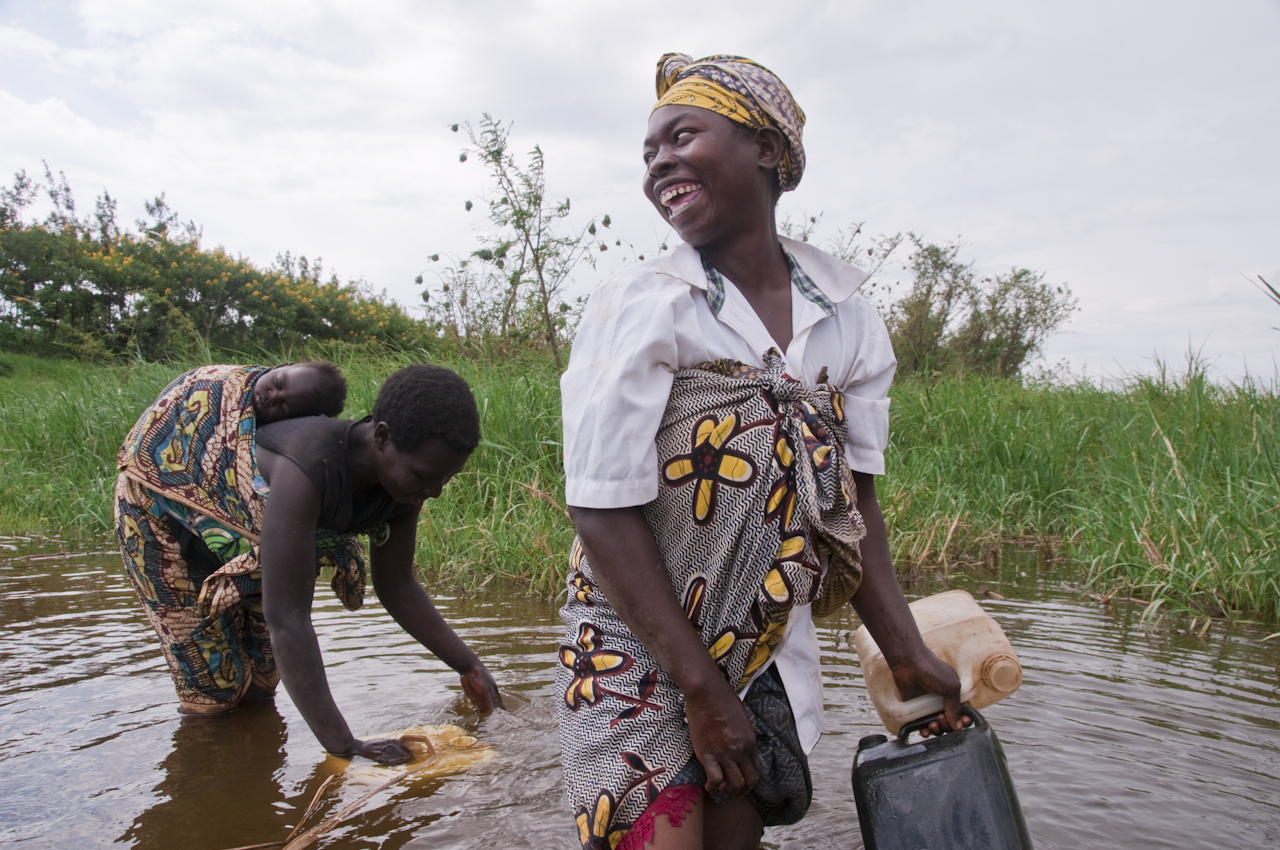 Women in Rwanda obtain water as part of their daily chores. Conservation is immediately translated into a more efficient workday and healthier families when women's needs are met. It also can mean improved education opportunities for girls because they can spend less time working and more time learning. Photo Courtesy of Annie Griffiths/Ripple Effect Images
Jamie Bechtel is the CEO of New Course, a nonprofit organization that works to conserve and restore natural resources through the empowerment of women.
Calling all HuffPost superfans!
Sign up for membership to become a founding member and help shape HuffPost's next chapter