On Friday morning, 12/18, from 9 AM to 1 PM EST, Artist As Citizen invites the public to try our interactive system connecting New York to Copenhagen.
The system features a robot arm that allows pedestrians in New York to express their demand for a climate agreement by remotely pounding a table in Copenhagen. All users are welcome.
Location: Broadway and Waverly Place, southwest corner (by the NYU ITP interactive gallery window).
The construction in New York takes the form of a podium, with a button on the top. Passerby will be invited to pound the button to express their hope for a climate agreement. The button actuates the arm in Copenhagen, fixed above a 'table,' which slams the tabletop when the button in NYC is pressed. Streaming video from both sides appears on screens in the other location, so New Yorkers can see their action completed in Copenhagen, and viewers at the conference can see a video feed of the New Yorker pounding the button.
The project team includes originator and designer/programmer Adam Harvey (NYU ITP 2010), designer/builder R. David Gibbs (Pratt 2007), and Chris Neidl (of Solar One in NYC). David and Chris run the Copenhagen side of the project, and Adam runs it in New York.
Chris Neidl describes Copenhagen and shows the arm in development, on this Facebook video.
Our first use of the system was held in Union Square, on Wednesday 12/16. Photographs, and diagram, follow.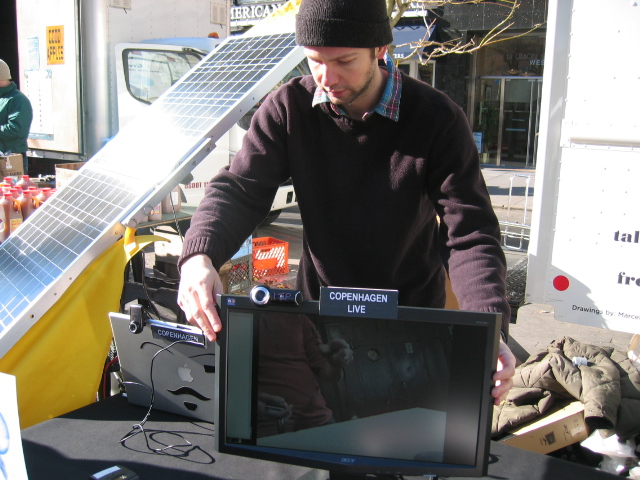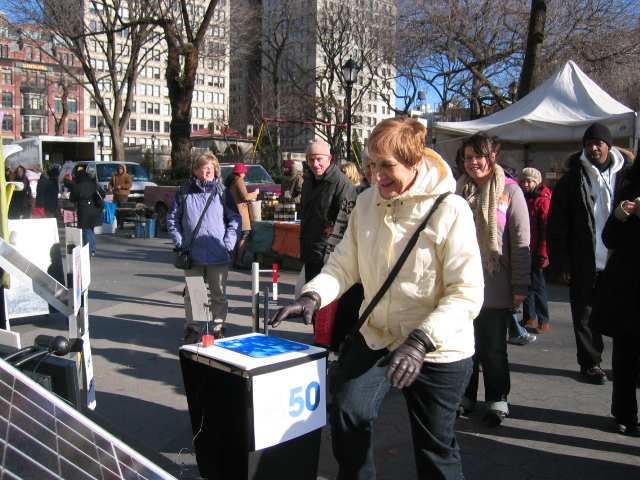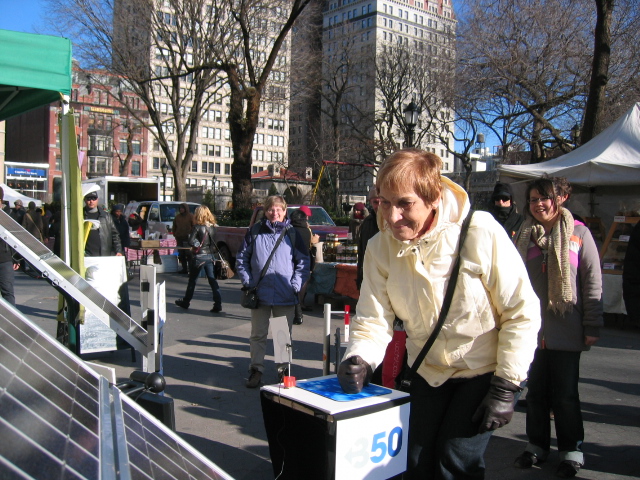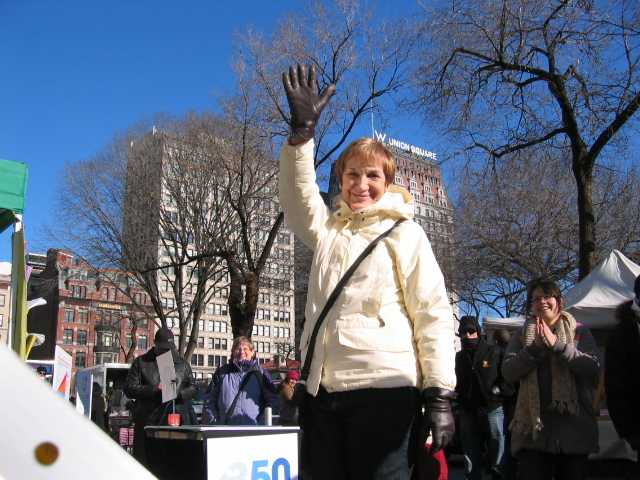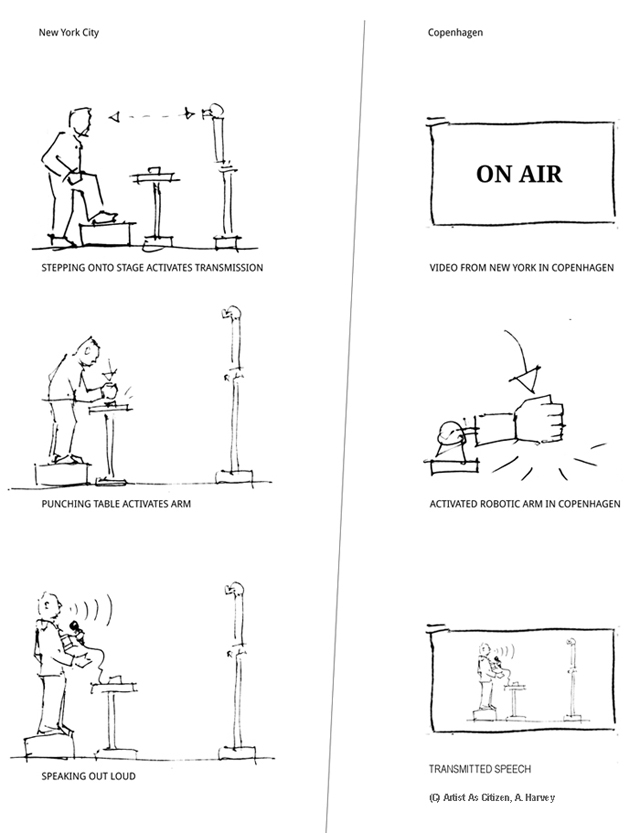 Related
Popular in the Community