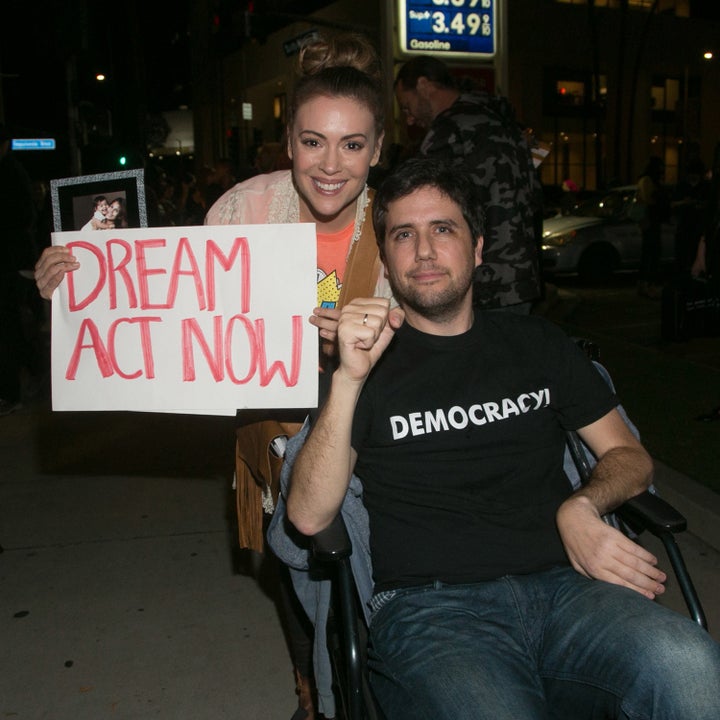 The Intercept launched the Ady Barkan Reporting Fellowship on Monday, honoring a progressive activist with Lou Gehrig's disease at the center of protests against the GOP tax cut legislation and Brett Kavanaugh's confirmation to the Supreme Court.
The Intercept, an online news site launched by eBay co-founder Pierre Omidyar in February 2014, hopes to crowdfund upwards of $70,000 to hire an experienced journalist for the year-long reporting fellowship. The recipient could begin as early as January and would be tasked with covering social movements and protests of the kind Barkan has led and championed.
Although the fellowship is currently a one-time opportunity, The Intercept would ultimately like to fund a year-long fellowship in Barkan's honor every year, according to Ryan Grim, the outlet's Washington bureau chief. (Grim, who ran HuffPost's Washington bureau until June 2017, previously edited this reporter's work.)
Grim was covering Barkan's protests of the Kavanaugh confirmation and approached him with the idea for the fellowship. Barkan, a regular opinion columnist for the Columbia University newspaper who interned for the editorial board of The Miami Herald, warmed to the proposal.
"I want to promote journalism with a conscience ― journalism that takes the progressive movement seriously, and journalism that takes human dignity seriously," Barkan told HuffPost. "I think the Intercept does all that, and I would love to help encourage more young journalists to pursue that kind of livelihood."
Barkan, a 34-year-old attorney, has a history of innovating grassroots movements that force elected officials and technocrats to face the people affected by their decisions. As a leader at the Center for Popular Democracy, which advocates for low-income communities, Barkan pioneered the Fed Up campaign in 2014, which successfully nudged the Federal Reserve in a more progressive direction.
In October 2016, Barkan was diagnosed with ALS, a terminal disease that slowly paralyzes people. Barkan, who has a two-year-old son with his wife Rachael King, renewed his commitment to rank-and-file activism, vowing to do everything in his remaining days to stop President Donald Trump's agenda, beginning with the proposed tax cuts.
"I can joke or say honestly that if I'm gonna die really young, I wanna go down swinging, in a blaze of glory," Barkan told HuffPost in December 2017.
Barkan began speaking publicly about his condition and became a leading figure in progressive protests against the GOP tax cut legislation on Capitol Hill. Relying increasingly on a wheelchair to get around, the steady progress of ALS slurring his voice, he spent weeks lobbying potential swing votes in the Senate Republican Caucus. He argued that the nearly $2 trillion the tax cuts added to the national debt would eventually be used to justify cuts to Social Security, Medicare and Medicaid ― endangering programs he would depend on as his illness worsened.
During each visit from his home in Santa Barbara, California, to protest the tax cuts on Capitol Hill, Barkan would be arrested for civil disobedience while telling his personal story with the help of fellow activists, who repeated his words in an Occupy Wall Street-style "human mic." Despite Barkan's failing health, his leadership moved numerous people to get involved, according to Winnie Wong, a co-founder of The People for Bernie Sanders who got to know Barkan during protests against the tax cuts and the Kavanaugh confirmation.
"The fact that he is leading in this moment is extremely inspiring because he simply doesn't have the physical strength to be doing this," Wong said. "As someone who is still very healthy and active, every time I see him being carted away to the Capitol Police holding pen where he has to sit and be processed for his civil disobedience action, my heart breaks."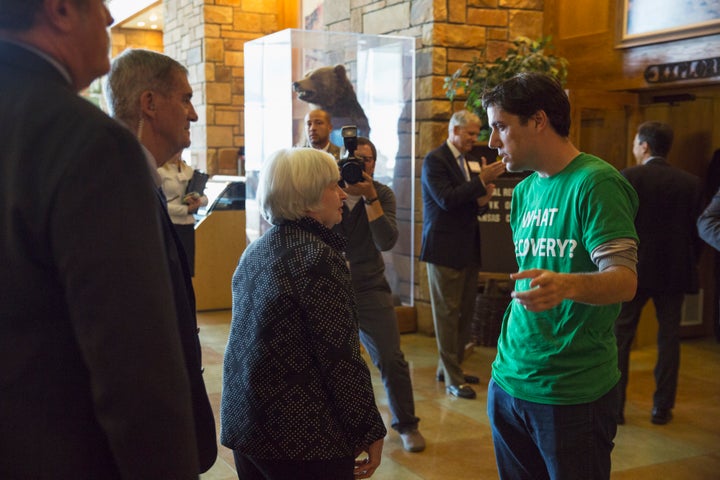 Barkan's activism became national news when he confronted Sen. Jeff Flake (R-Ariz.) on a flight back from his first civil disobedience arrest in Washington. In a video conversation that went viral, Barkan told Flake to "be a hero" and vote against the tax legislation.
Flake, who listened patiently during their airplane meeting, did not heed Barkan's request. But thanks to the chance encounter, Barkan succeeded in drawing attention to the tax fight and its human ramifications. What's more, the phrase "be a hero" became the namesake of both a nonprofit and political action committee Barkan launched to continue his work.
Barkan's "Be a Hero" PAC crowdfunded six-figure ad buys highlighting his story in the special elections in Arizona's 8th Congressional District in April and Ohio's 12th in August. (The PAC, which benefits from Barkan's inspiring story and now-mammoth social media following, is spending some $5 million on advertising in 100 congressional districts.)
Barkan returned to Capitol Hill over the summer to help fight Kavanaugh's confirmation. His body weaker and his voice harder to understand, he continued to pour his strength into speaking out against the then-nominee to the Supreme Court, joining legions of other activists arrested in acts of civil disobedience.
Barkan estimates he has been arrested at least seven times in Capitol Hill protests since he first began demonstrating there in late 2017.
Barkan has continued to show a knack for unconventional organizing. He came up with the idea of teaming up with Maine progressive groups to crowdfund a challenge to Sen. Susan Collins (R-Maine) if she voted to confirm Kavanaugh. The initiative rattled Collins, who routinely raises money from corporate PACs but called the effort tantamount to bribery.
Barkan and his allies crowdfunded nearly $4 million for a potential Collins challenger. She nonetheless went on to vote for Kavanaugh, which most observers believe she was set to do regardless.
In the process, however, Barkan innovated a new form of grassroots organizing and kickstarted the Democratic campaign against Collins two years before her next Election Day in 2020. The pressure campaign against Collins, like Barkan's Federal Reserve organizing before that, showcased his talent for "creating new angles" and "disrupting" institutions like Congress, according to Grim.
"The work that he does is so unique in that in some ways, it felt like it needed a unique position to cover it," Grim said.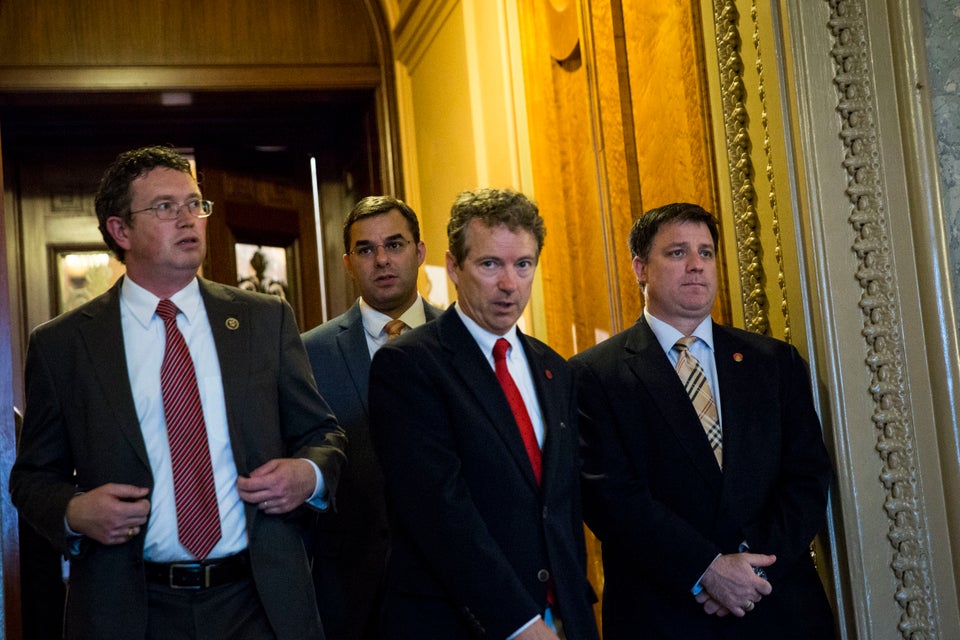 Scenes From Capitol Hill