Questions about whether the New England Patriots purposefully deflated footballs in the AFC Championship Game on Sunday initially arose after the below interception by Indianapolis Colt linebacker D'Qwell Jackson, according to multiple reports.
Both Newsday and WCVB, an ABC affiliate in Boston, are reporting that complaints about the footballs used by the the Patriots on Sunday began soon after the second-quarter interception. The NFL has since started an investigation into what people have been predictably and uncreatively referring to as #deflategate.
The two news outlets have conflicting reports about who initially thought the ball was deflated -- Jackson himself or the team's equipment staff -- but their stories match after that: the equipment staff told the coach, who told the general manager, who told the NFL director of football relations, who told the officials on the field, who then changed the footballs being used right at the beginning of the second half.
A deflated football can be easier to throw and catch, which is why the idea of a team purposefully deflating its balls is so controversial. Several footballs were removed over the course of the game because they were under-inflated, but it remains unclear whether the deflation was intentional, according to a report on NBC Sports.
When asked about the investigation on Monday afternoon, Patriots coach Bill Belichick said the team would "cooperate fully with whatever questions they ask us and whatever they want us to do." Patriots players, however, have been less politik:
Quarterback Tom Brady: "I think I've heard it all at this point ... it's ridiculous."
And of course, tight end Rob Gronkowski:
The Patriots were ahead 17-7 at halftime, and then scored 28 points in the final two quarters to win the game by a commanding 45-7. So it wasn't exactly a nail-biter.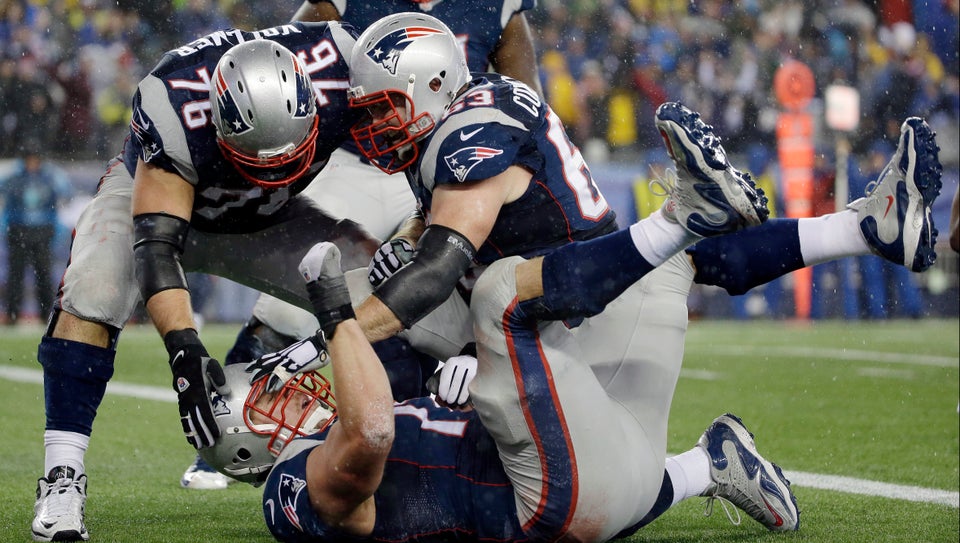 AFC Championship
Popular in the Community