 A new Facebook feature launched on Thursday may leave some users asking, "Is this Twitter?"
"Interest Lists" which, according to a Facebook announcement, will roll out over the next few weeks, allow users to make mini-newsfeeds that include the status updates, posts, pictures and stories only from the people and pages a user has added to a certain topical or "interest" list.
Creating a list will be similar to creating a photo album on Facebook, with a wizard taking users through steps where they choose their friends, "Liked" pages and subscriptions, as well as the people and pages that Facebook recommends. As soon as you create your first list, an "Interests" tab will appear in the left hand column of your Facebook landing page. Your lists will be stored in this tab.
For users who don't want to create their own lists, TechCrunch reports that Facebook will offer pre-curated lists for general and specific topics -- these could be as broad as "Sports" or as narrow as "2012 Presidential Candidates." Users can also choose to follow a list created by a friend, as long as the creator made the list public. For those who don't want to share their lists, there is an option to keep them private.
If you think this sounds more like Twitter than Facebook, you're not alone. According to TechCrunch, "The release continues Facebook's battle to usurp Twitter's control of the interest graph. The feature combined with Subscribe could be good enough to jeopardize Twitter's long term growth."
Check out the slideshow (below) to see some images of the new tool in action.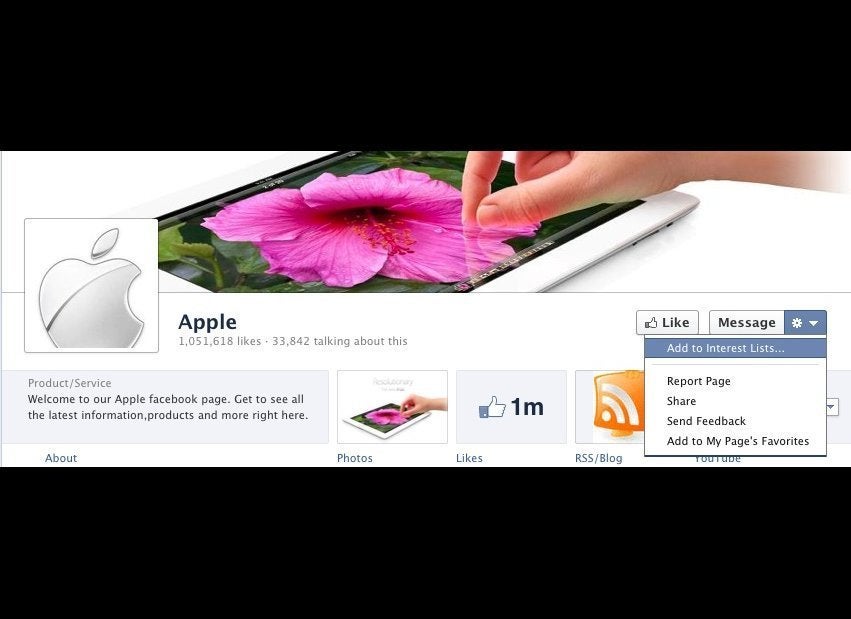 Related
Popular in the Community