Going to the gym has changed. Discover five crazy new exercise programs coming to a gym near you!
A Bodyshaping Spa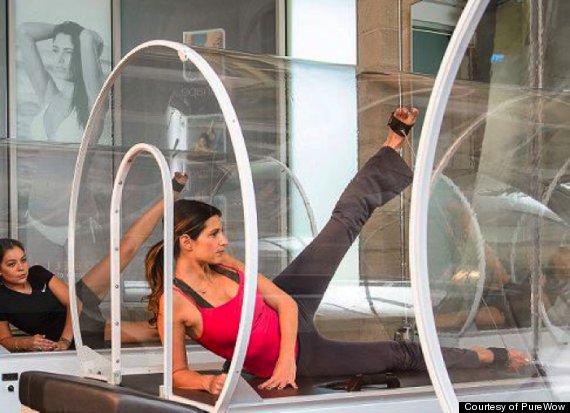 At Iobella, clients are first weighed and measured before climbing into a five-foot-diameter Plexiglas pod heated to 98 degrees. They lie down (the pod is closed on one end, with an opening for the head on the other), then follow a trainer's directions to pull leg and arm resistance bands. The heat helps you sweat more and makes your body work harder, so you get a super-efficient 30 minutes of effort.
Next there's bioelectrical muscle stimulation (EMS), a regimen most often used in physical therapy, in which electrodes are taped to the body, then little jolts contract muscles. At Iobella, they're put on areas where you could stand to reduce fat and enhance muscular definition. (Hey, it's a lot more fun than the Thighmaster.)
Finally, a reward -- 15 minutes of quiet time in a private O3 lounge that's swirling with warm, highly oxygenated air.
A customized session at Iobella costs about $180, but the price falls when you buy multiple-visit packages, which are recommended for the full benefit. We like this idea for a jump-start back into a fitness routine -- the heat and hand-holding instruction get fast results.
Iobella, 507 Wilshire Blvd., Santa Monica; 310-579-2078
Animal Flow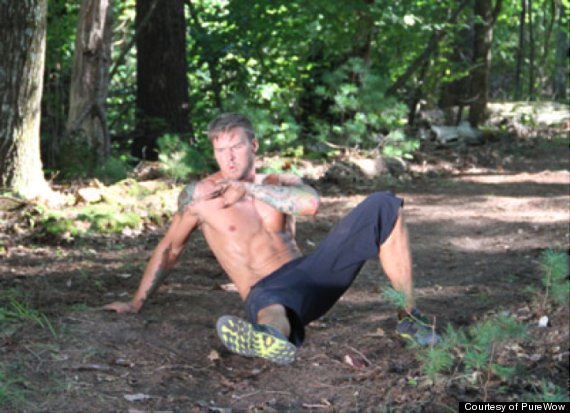 It looked so easy. When Mike Fitch, the creator of a new workout called Animal Flow demonstrated his moves in a hilarious "Live with Kelly and Michael" segment last spring, we thought: Sure. We do yoga. We can do that.
Now that the class has launched at Equinox and we've taken it from the surreally toned Fitch in the flesh, we realize how wrong we were. (And how freakishly fit Kelly and Michael must be.)
The method is based on the idea that your own body is your best fitness machine. (Animals don't lift weights to stay in shape, so why should we?) Fitch tested a smorgasbord of body-weight exercises -- from gymnastics to circus arts -- before coming up with the crouches, leaps and crawls that make up his workout.
As Fitch led us through slow-motion versions of a tiger lunge and a frog jump, we kind of thought we had it -- until the "flow" aspect came into play, meaning we had to connect everything in a series of fast and fluid break-dance-like movements.
An hour later, we walked out of the studio panting like, well, an uncoordinated Labrador retriever. But we're believers: A few weeks of this and we'll be sleek as panthers.
Bollywood Dance Class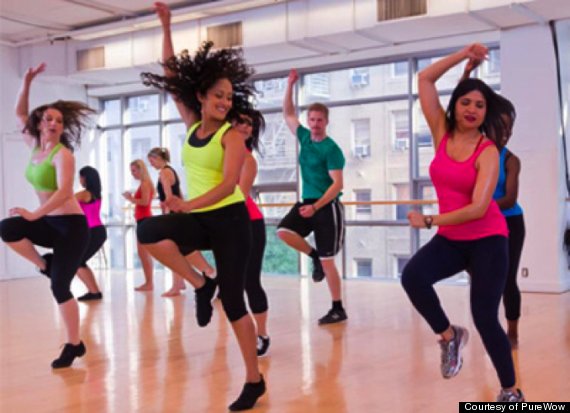 Real talk: Not all workouts are created equal. And just because CrossFit is the fitness movement du jour, it doesn't mean you have to like it. Sometimes you just want to shake your butt and have a good time.
For exactly that, check out Doonya -- an NYC-based Bollywood dance class (little but not much rhythm required) that essentially asks you to jump around for an hour, smile a ton and break a pretty decent sweat. We decided to give it a try -- and it's really fun.
After a quick warm-up, Priya Pandya (one of the founders) taught us the basic Bollywood moves (like side leg taps and simple shimmies) and then led us through 12 different upbeat Indian pop songs using those moves, finishing up with a round of muscle conditioning and stretching.
Aside from the class's spirited nature, we appreciated that all shapes, sizes and fitness levels came out to cut loose. Dare we say, it's the happiest workout in NYC.
Classes ($20) are held every day at either New York Live Arts, 219 W. 19th St., or DANY Studios, 305 W. 38th St.
Martial Arts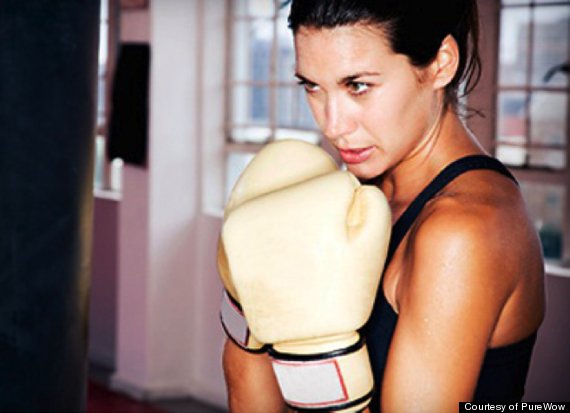 Remember Billy Blanks? You know: 1995. Tae Bo. Man tanks.
We're not advising you to dig up those VHS tapes, but be prepared because there is a new martial-arts workout on your sweaty horizon. And good news for those without a black belt: There's a class for everyone.
If you like SoulCycle: Get in on the new high-energy UFC Gym in FiDi. Don't be scared off by the maze of heavy bags or bulging muscles; these guys embrace beginners. We showed up for a mid-week kickboxing class, and although we'd never punched a bag in our life, the friendly instructor kept us jabbing along. Need a swift kick of persuasion? Your first class is free.
UFC Gym NYC, 80 John St. (at Gold St.); 212-968-1100
If yoga is more your speed: Meet Master C.K. Chu and his free outdoor Eternal Spring Tai Chi class. It's a combination of meditation and slow movements that focuses on deep breathing and coordination. (Think: standing on one leg.) While it takes a few inhales to get "centered," we left the park feeling so refreshed, we barely needed our morning latte. Barely.
Summer Tuesdays and Thursdays, from 7:30 to 8:30 a.m.; Bryant Park (at 42nd St. and Sixth Ave.)
Take A Running Tour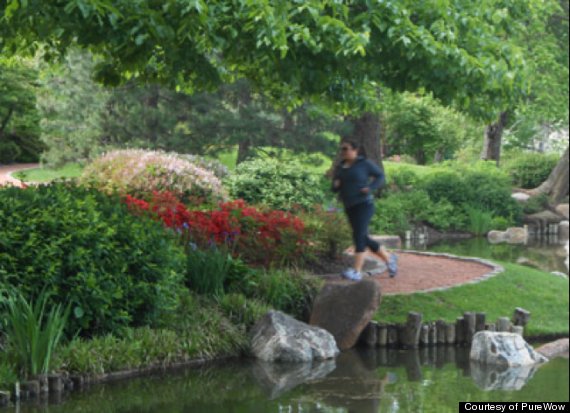 You've lived in Chicago for years. How many times have you squired a visiting cousin or long-lost classmate on the architecture river cruise? Let's just say you're an expert on the tale of the car elevator in the Jewelers Building.
Next time, tell your houseguest to lace up her running shoes -- the obligatory tourist outing is taking a calorie-burning turn.
With City Running Tours, you'll see the sights and burn off the Chicago-style pizza you ate the night before. The company offers several easy 5Ks led by trained guides, like the Chicago Tragic Events Run for $25 per person.
Of the four longer "personal runs," we opted for a private 8.1-mile Devil in the White City-themed tour ($85), based on the book about the 1893 Chicago World's Fair and the serial killer who preyed upon the crowds.
Our guide was Marlin Keesler (he has completed 67 marathons), who showed us South Side spots such as the site where the murders took place, a gorgeous Japanese garden in Jackson Park and the burial place of Olympic runner Jesse Owens. Keesler kept up the witty commentary as we jogged along and stopped to take our photo at each landmark.
By the end, we felt virtuous enough to agree to deep-dish for lunch -- again.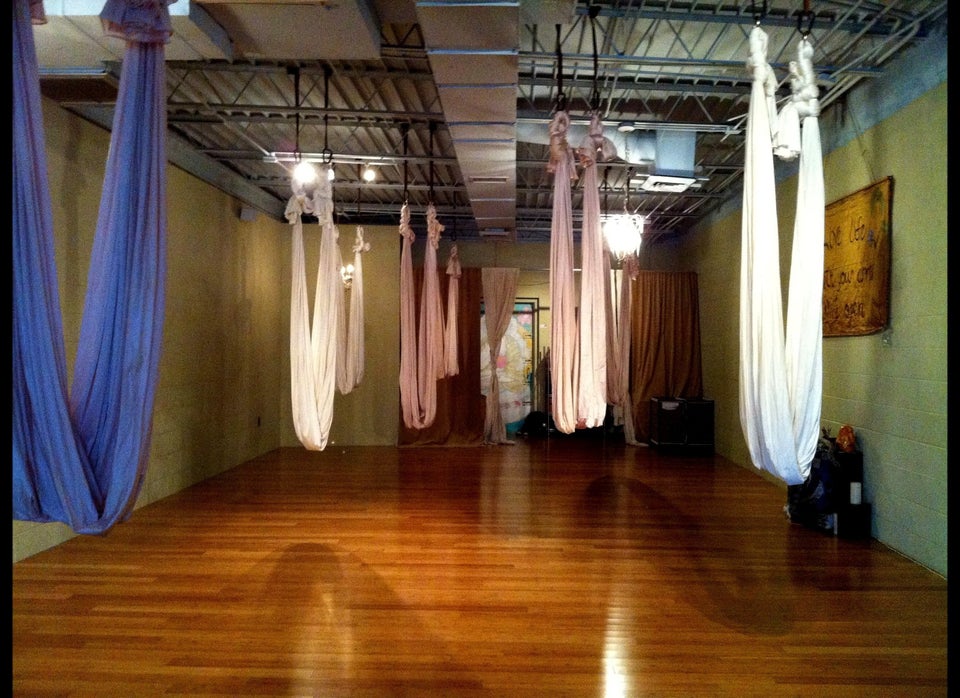 Unconventional Types Of Yoga