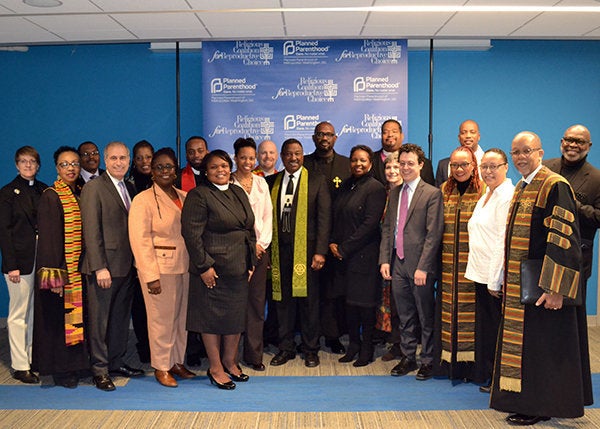 Christian, Jewish, Muslim, Hindu, and secular leaders gathered inside Planned Parenthood Metro Washington's new Carol Whitehill Moses health center on Tuesday to perform a blessing of the space.
The event, co-hosted by the Religious Coalition for Reproductive Choice, included interfaith blessings, prayers, and testimonies about why it was important ― politically and spiritually ― for women to have autonomy over their own bodies.
Dr. Laura Meyers, President & CEO of Planned Parenthood of Metropolitan Washington, told The Huffington Post that it's crucial for Americans to hear these progressive voices of faith speak up for women.
"Having a group of interfaith clergy perform a ceremony focused on unity and wholeness therefore takes on special meaning to empower and celebrate rather than to stigmatize, control and dehumanize," Meyers said in a statement released to HuffPost. "Having such a ceremony take place at this moment in history is especially powerful for us as we seek to mobilize our communities of different faiths to come together to affirm and support the reproductive freedoms we cherish and have fought so hard to achieve."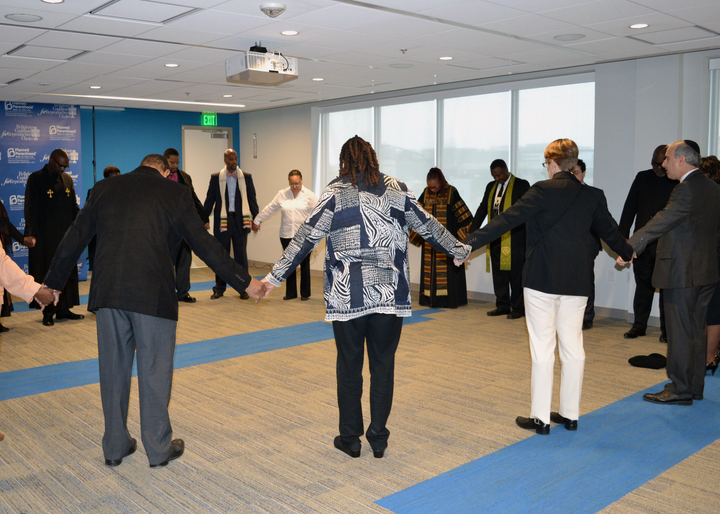 The ceremony comes at a time when many progressive women feel that their access to safe and affordable reproductive care is under attack. Emboldened by president-elect Donald Trump's victory, Republicans in Congress are pushing forward with plans to strip Planned Parenthood of its federal funding. House Speaker Paul Ryan announced last week that this provision will be included in a special bill Republicans are preparing that seeks to repeal Obamacare.
Meyers said that the conversation about religion and reproductive health has been dominated by the "religious right" ― despite the fact that clergy played a role in the abortion rights movement.
Faith-based movements defending a woman's right to choose have existed since before the 1973 Roe v. Wade Supreme Court decision legalized abortion in the United States.
"Regardless of the long history of connection between clergy and Planned Parenthood as well as the clergy's role in the abortion rights movement more generally, those on the right seek to separate those of us in the reproductive rights movement from a sense of deep spirituality and religious connection," Meyer said. "Their binary moral framework leaves no space for individual questions of conscience nor the moral ambiguity that is an inevitable fact of life."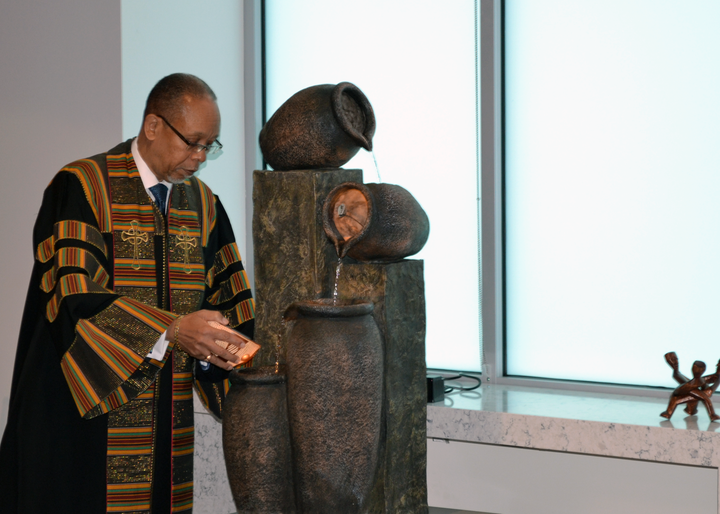 The interfaith leaders at Tuesday's event believe it's time to change that narrative.
Rev. Dr. Christine Y. Wiley, co-pastor of Washington, D.C.'s Covenant Baptist United Church of Christ, helped to plan and coordinate the interfaith blessing ceremony. She told The Huffington Post that her faith inspired her to support a woman's right to choose.
"Many people do not understand that there are many kinds of Christians. Conservative Christians dominate the television and Radio media and influence people to think that this brand of Christianity 'is' Christianity. Although they have great influence, this stance is far from representing the true tenets of the person of Jesus Christ," Wiley said. "As a progressive Womanist Christian who is concerned about wholeness in the community, especially for those who are marginalized and disenfranchised, my task is to do what Jesus did, to meet people where they are with love and understanding, and bring healing and freedom to them."
Watch a video of the interfaith ceremony below.
Related
Before You Go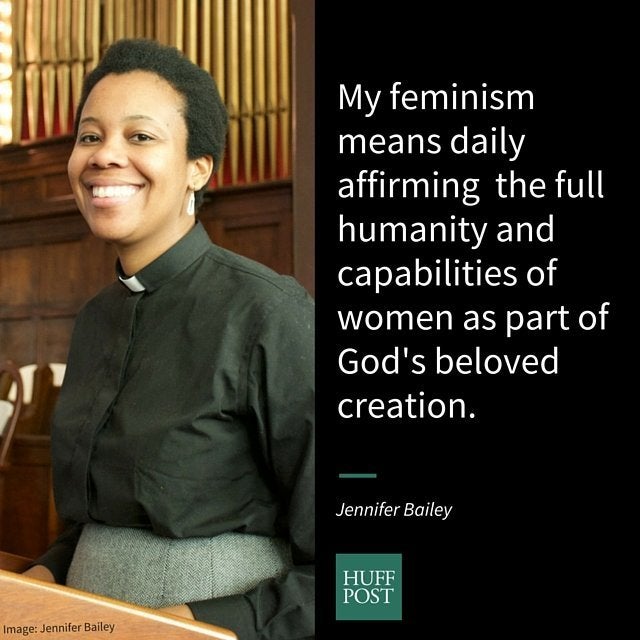 Christian Women On Feminism
Popular in the Community