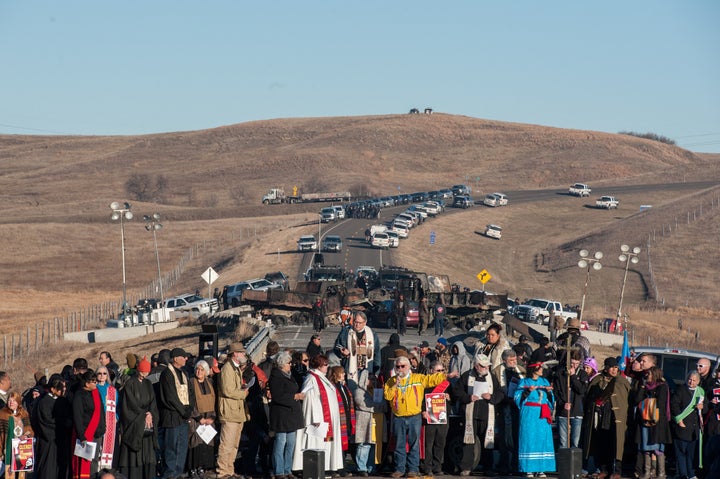 More than 500 interfaith clergy members joined protesters in southern North Dakota on Thursday to stand in solidarity against the proposed Dakota Access oil pipeline, which they believe threatens sacred land.
The clergy called on the government to respect the rights of indigenous people to live in and retain their traditional lands, saying in a statement that: "We denounce the Doctrine of Discovery as fundamentally opposed to the gospel of Jesus Christ and of our various religious traditions as a violation of the inherent human rights that all individuals and peoples have received from God."
Watch the video below to see the burning of the Doctrine of Discovery.
Rt. Rev. Marc Handley Andrus, an Episcopal bishop from California who attended the rally with 10 of his parishioners, believes he witnessed "the end of an age."
"While we were here, by burning copies of the Doctrine of Discovery we were signaling an end to a past that has affected millions and millions of people," Andrus told the Episcopal News Service. "People who have been colonized and people who have been enslaved, but also the enslavers and the colonizers, it's affected us all."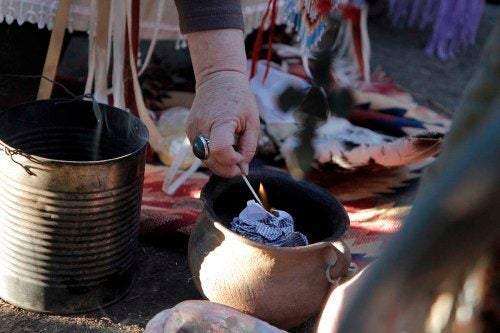 This demonstration was just one part of a five-hour long faithful protest filled with singing, testimonies, and marching. Rev. John Floberg, an Episcopalian priest from North Dakota, helped organize the event in response to an invitation offered by the Standing Rock Sioux Tribe.
The $3.8 billion project would snake across sacred land and burial sites that are treasured by the Standing Rock Sioux. Opponents of the pipeline also argue that it could threaten the water supply that serves the Standing Rock Sioux Reservation.
In September, the U.S. government agreed to halt construction of the pipeline on contested land, but only temporarily.
Related
Before You Go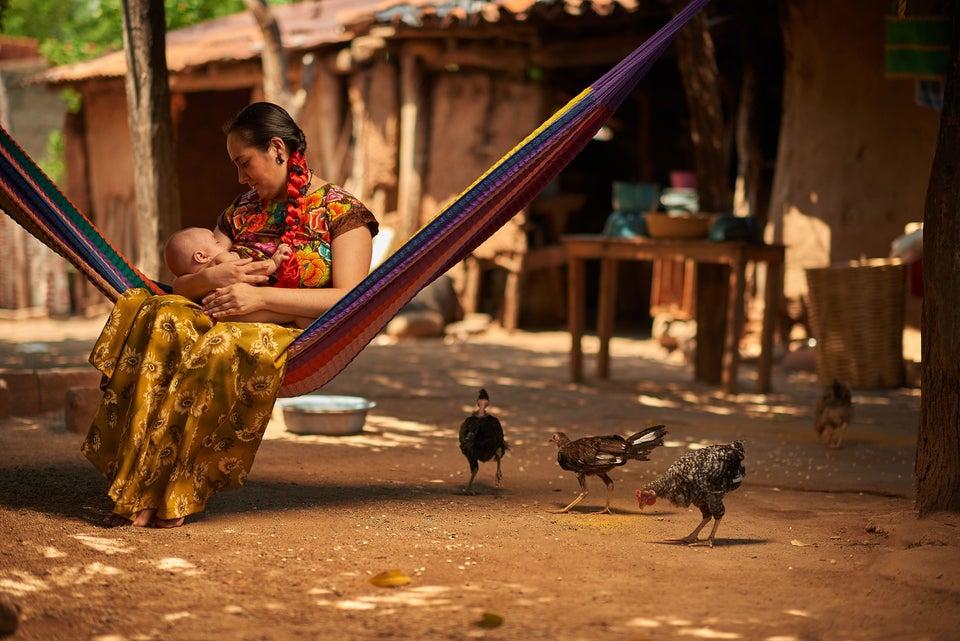 Photographer Captures The Breathtaking Beauty Of Mexico's Indigenous Communities
Popular in the Community