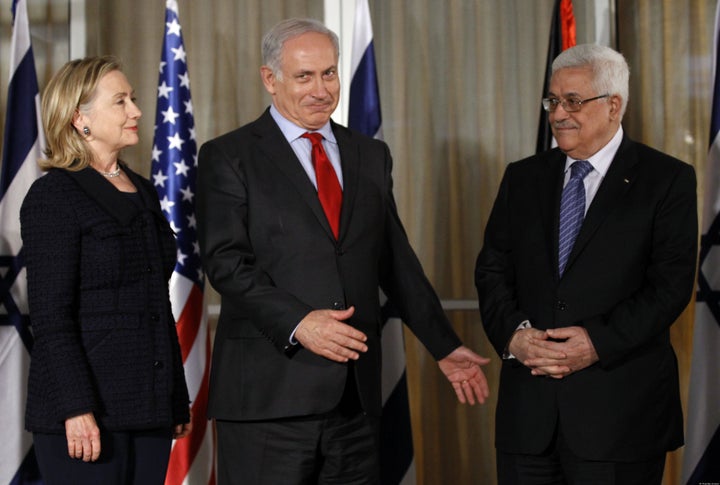 By Nicole Neroulias
Religion News Service
(RNS) A broad coalition of U.S. Jewish, Christian and Muslim leaders has backed the Obama administration's efforts to broker peace between Israel and Palestinians.
Members of the National Interreligious Leadership Initiative for Peace in the Middle East met Wednesday (Sept. 29) with National Security Advisor Gen. James Jones and Secretary of State Hillary Rodham Clinton. The coalition called for "active, fair and firm U.S. leadership for Arab-Israeli-Palestinian peace."
"We believe that concerted, sustained U.S. leadership for peace is essential," the coalition said. "And we know that time is not on the side of peace, that delay is not an option."
The group has expressed faith in a two-state solution since forming in 2003. Its latest statement was signed by 15 Christian leaders representing Catholic, Eastern Orthodox, evangelical and mainline Protestant denominations; six rabbis and a professor from Judaism's Reform and Reconstructionist movements; and six Muslims representing the Islamic Society of North America and other groups.
"One of the biggest obstacles to peace in the Middle East is cynicism," said Bishop Howard Hubbard, chairman of the U.S. Conference of Catholic Bishops' Committee on International Justice and Peace.
"As people of faith, we must remember that with God all things are possible. The human spirit can overcome even the longest and most violent of conflicts."
Popular in the Community