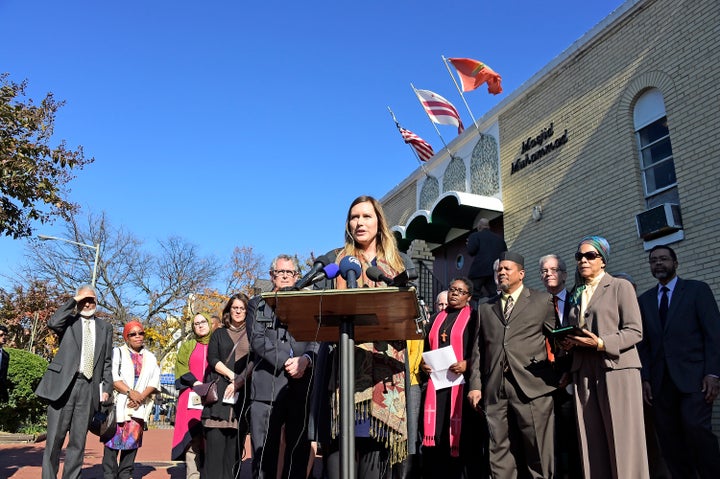 "We must promise that no one will ever make another American afraid ― not the bigots, not the alt-right, not the chief strategist of the next administration, not the president of the United States," Rabbi Jack Moline, president of the advocacy group Interfaith Alliance, said at a press conference at the Masjid Muhammad. "No one will make the precious children of this community, of any community, afraid."
After speaking with media, the interfaith leaders attended a prayer service at the mosque. Also known as the Nation's Mosque, it's about two miles away from Trump's future address at 1600 Pennsylvania Ave.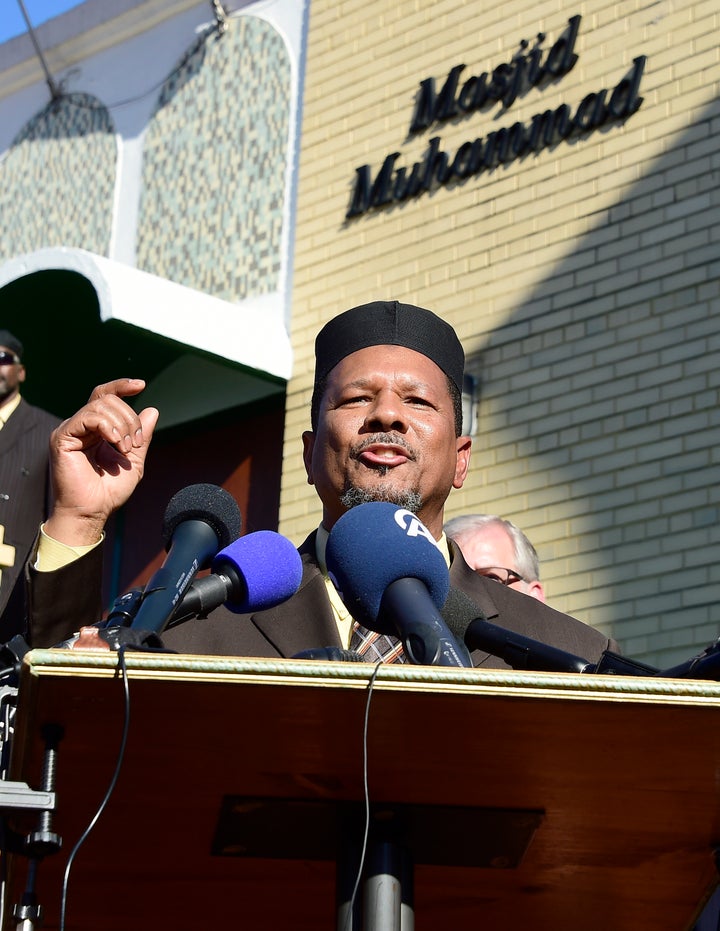 The interfaith rally was organized by Shoulder to Shoulder, a coalition of over 20 national religious groups that have pledged to do what they can to stomp out anti-Muslim sentiment. In a letter signed by representatives from Reconstructionist and Reform Jewish traditions, as well as the evangelical, Catholic, Baptist, Lutheran, Presbyterian and other Christian traditions, the leaders said they wanted to see Trump live up to his promise to be a president for all Americans.
"We, the religious institutions of this great nation, stand shoulder to shoulder with each other in support of our Muslim brothers and sisters," the leaders said in the letter. "No one should fear for their own safety in this country because of how they dress, how they pray or how recently they arrived."
In the days since Trump's election, many American Muslims have watched with trepidation as the president-elect tapped members for his new administration who have professed negative and dangerous attitudes about Islam ― from potential attorney general Sen. Jeff Sessions (R-Ala.), who has endorsed banning Muslims from the country, to Trump's pick for national security adviser, Army Lt. Gen. Michael Flynn, who has called Islam a "cancer." Other Trump supporters have pointed to the country's World War II-era imprisonment of Japanese Americans as a precedent for creating a Muslim registry.
Kristin Garrity Sekerci, program coordinator at the Bridge Initiative, Georgetown University's Islamophobia research project, said that she's been shocked to see "notorious propagators and exploiters of fear and misinformation" offered high-level appointments in Trump's administration.
"We must be vigilant in the face of such vitriol and fear not only in our nation and its elected leaders, but within our own faith traditions as well," Sekerci said at Friday's rally. "This fear and misinformation cannot be normalized."
Before You Go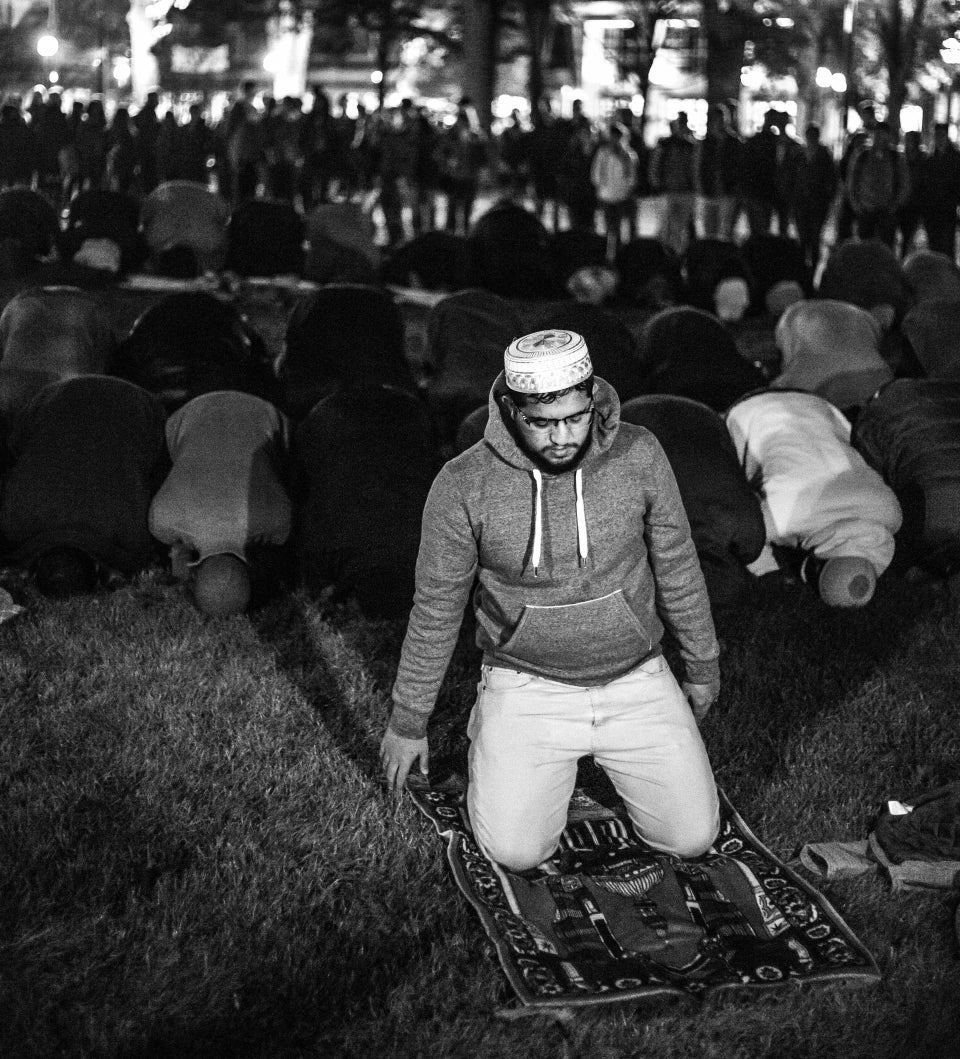 Interfaith Allies Surround Praying Muslims With Circle Of Protection
Popular in the Community