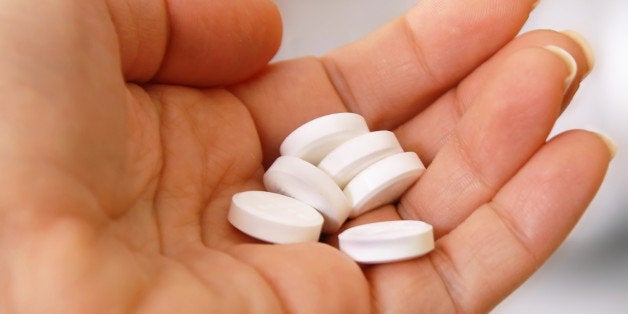 An interferon-free regimen of sofosbuvir and ribavirin may help eliminate hepatitis C from the blood in hard-to-treat cases, according to a new study published in JAMA.
"This study demonstrates the efficacy of an interferon-free regimen in a traditionally difficult-to-treat population while exploring the reasons for treatment relapse. In this study, treatment of chronic HCV infection with a single directly acting antiviral agent (sofosbuvir) and weight-based ribavirin resulted in a high SVR rate in a population with unfavorable traditional predictors of treatment response," said study authors in a press release.
Sofosbuvir fights the hepatitis C virus by directly interfering with one of the enzymes that the virus needs to duplicate. Ribavirin is an antiviral medication that prevents the hepatitis C virus from replicating while warning nearby cells to increase the line of defenses to fight the impending virus. While considered to be ineffective at treating hepatitis C on its own, ribavirin is generally very successful when combined with interferon therapy.
According to researchers, the combination therapy involving sofosbuvir and ribavirin was generally well-tolerated, with the most frequent side effects being mild to moderate headache, anemia, fatigue, and nausea.
In this randomized, two-part, phase-two study, a group of researchers from the National Institutes of Health (NIH) in, Bethesda, Md., examined a total of 60 patients with hepatitis C with all levels of liver fibrosis. In the first part of the study, ten participants with early to moderate liver fibrosis were administered 400 mg/d of sofosbuvir and weight-based ribavirin for 24 weeks. In the second part of the study, 50 participants in all stages of liver fibrosis were treated with 400 mg of sofosbuvir with either weight-based or low-dose 600 mg/d of ribavirin for 24 weeks. After 24 weeks, 68 percent of subjects in the first group and 48 percent of subjects in the second group achieved viral suppression.
Viral suppression is when the hepatitis C virus is no longer detected in blood tests. According to study co-author, Anthony Fauci, MD, 24 weeks is an important number when it comes to hepatitis C treatment. "The hepatitis C virus is not detectable in the blood after 24 weeks, the chances of relapse are very, very low," Dr. Fauci said.
An Alternative to Interferon Therapy for Hard-to-Treat Hepatitis C?
Considered the drug of choice for hepatitis C, interferon is a powerful medication. When the body detects a virus like hepatitis C, certain cells naturally create interferon proteins to alert nearby cells of the imminent threat, and prevent the virus from replicating and spreading. With interferon therapy, doctors inject genetically engineered interferon to help stop the replication of the hepatitis virus quickly and to add to the number of proteins created by the immune system.
While interferon is often used to prevent potentially fatal liver damage, serious side effects can include damage to organs such as the heart, kidney, and eyes, and it may lead to psychological changes such as anxiety. "Interferon is a very toxic drug, and many people cannot tolerate it. The results of interferon may not be optimal," said Dr. Fauci.
When the patient fails to respond to the initial round of interferon therapy for hepatitis C, doctors usually increase the frequency or dosage. But the increased interferon may come at a morbid cost - a January 2013 review published in The Cochrane Library concluded that a second round of interferon may cause death.
Better Screening for Hepatitis C Key
News of a non-toxic, non-interferon therapy for hepatitis C is another reason why more people need to know their health status, according to Dr. Fauci. "Now that there's an effective therapy, it makes good sense to tell people early to prevent liver damage," he said.
Baby boomers are one population that may be at risk for living with hepatitis C - and not knowing it. August 2013 survey results from the U.S. Centers for Disease Control and Prevention (CDC) found that almost half of baby boomers weren't screened for hepatitis C until they started having symptoms.
In May 2012, the U.S. CDC urged baby boomers born between 1945 and 1965 to get tested. The U.S. Preventive Services Task Force committee followed suit in a June 2013 report.