The young and the old connect and learn from one another at this unique facility.
In many ways, Providence Mount St. Vincent in Seattle is a typical senior living community. It's home to about 400 elderly residents and provides them with different types of assistance. However, within the facility is also the Intergenerational Learning Center -- a preschool where children and seniors have the chance to bond.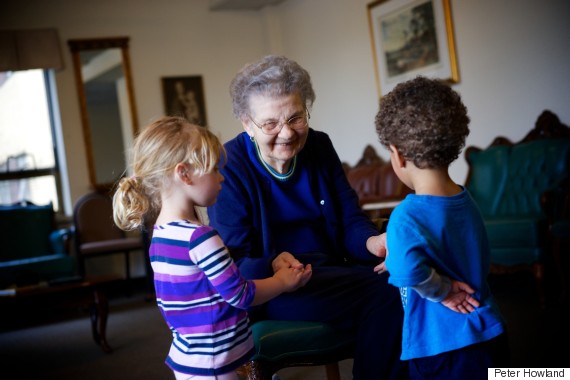 Two children with a resident at the ILC.
Established in 1991, the ILC's purpose is to allow kids to learn about acceptance while also being nurtured, according to the facility's website. It also aims to help seniors develop a greater sense of self-worth and foster social interactions.
It's this unique mission that is the subject of the documentary Present Perfect, which was filmed from 2012-2013 at the ILC. It's currently in post-production and a Kickstarter has been created to help fund the project.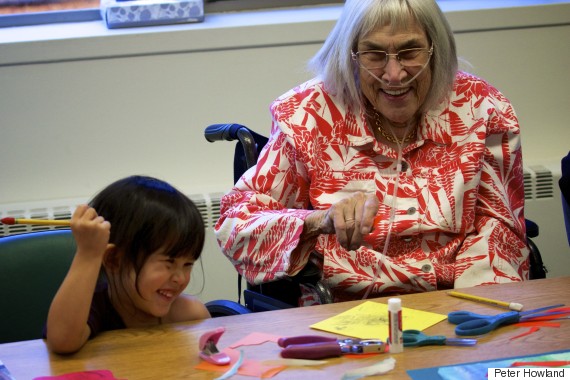 A resident and a preschooler at the ILC.
Babies to prekindergarten-aged children are placed into six different classes at the ILC, Susan Clark, public relations manager, told The Huffington Post. The kids attend art and music classes, as well as story time and exercise time with the seniors.
Marie Hoover, ILC director, told HuffPost that interacting with the seniors has proven beneficial for the young ones, making them more open-minded.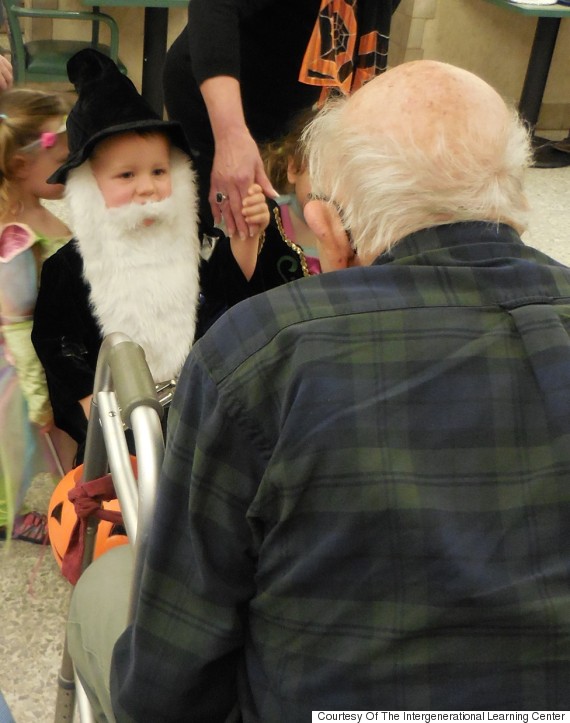 A child and a resident at the ILC's Halloween parade last year.
"For the ILC children, interacting with the residents is simply part of their day-to-day life here and I think the way aging is 'normalized' for them may be the most important benefit they receive in this program," Hoover said. "I've had parents call me years after their children have graduated from our program to let me know about some incident when their child was the first to warmly greet someone who happened to be in a wheelchair."
As for the seniors, administrator Charlene Boyd says that they're delighted by the companionship the children provide.
"The children bring so much energy and joy to our residents. Many of our residents are widows or widowers and can become lonely. Their adult children may still be working, so they may not get to see them as often as they would like," Boyd says. "Having the children be close by seems to make our residents feel as though they are still part of a community."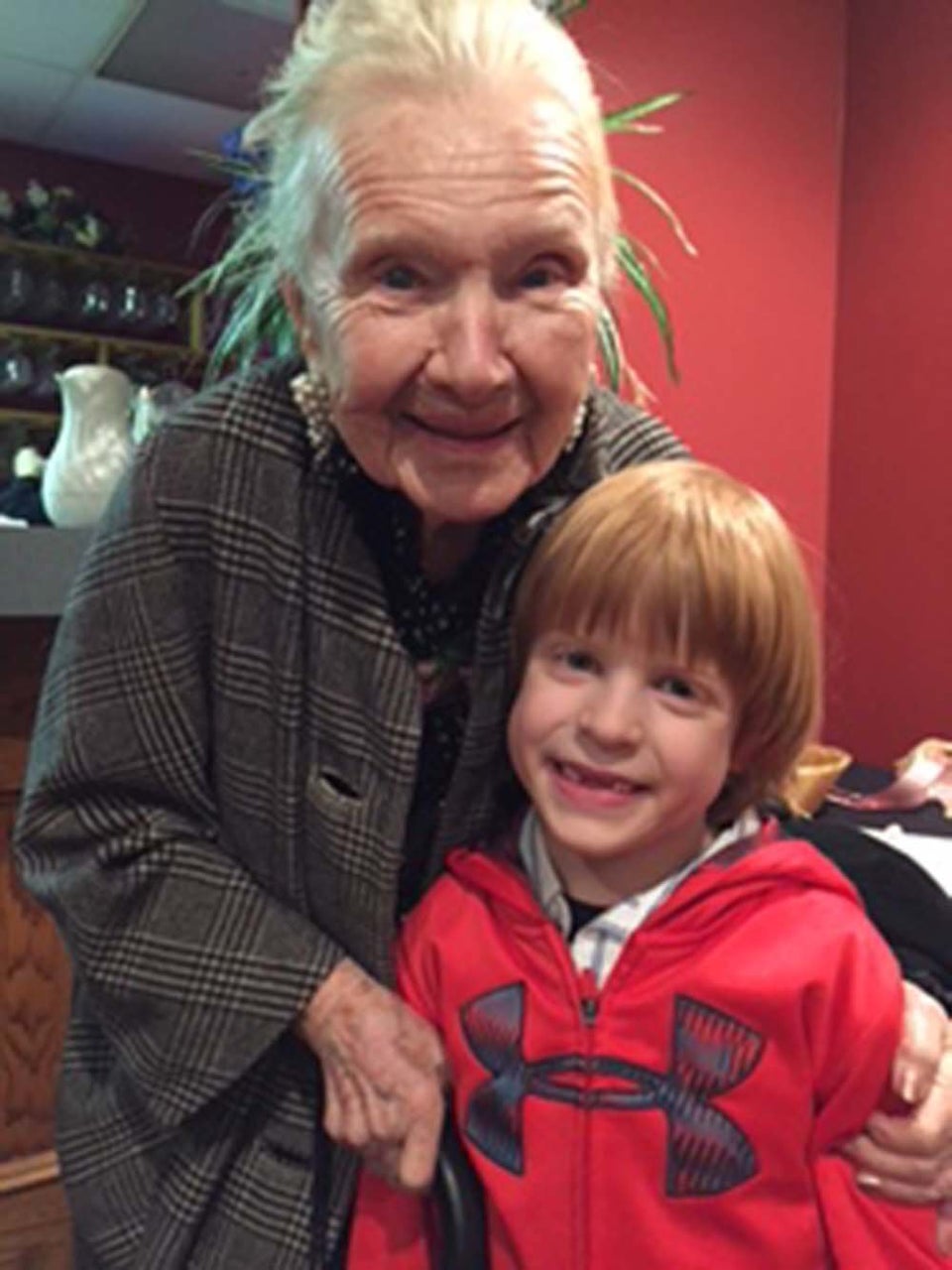 Great-Grandparents With Their Great-Grandchildren