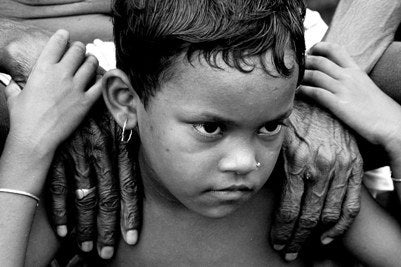 "When I was a boy and would see scary things in the news, my mother would say to me, 'Look for the helpers. You will always find people who are helping.' To this day, especially in times of 'disaster,' I remember my mother's words, and I am always comforted by realizing that there are still so many helpers -so many caring people in this world." Fred Rogers
As the impact of Hurricane Harvey is still being determined, our hearts and prayers go out to those whose lives have been changed forever.
As we've watched this disaster unfold, we're reminded of the very heart of intergenerational work--connection. In times like these, younger people turn to older adults for assurance that life goes on. Older look to young for the peace that comes from knowing there is a future. You don't have to be a blood relative to care when and where you can.
Consider one of the following ways to support people impacted by the hurricane and in your own community:
For Grandparents Day September 10, 2017, organize a "baby shower" for grandfamilies (grandparents and other relatives raising children) impacted or created because of the hurricane. Accept donations of cash, backpacks, school supplies, diapers and other items for babies, children and youth in the care of relatives. One group identified by Generations United is Gulf Coast Grandparents As Parents. Donations can be made by check to Gulf Coast GAP and mailed to Gulf Coast GAP, C/O First United Methodist Church, 219 North Arcola St., Angleton, TX 77515.
Convene an intergenerational team to organize a fund raiser and designate a relief agency with a proven track record as the beneficiary. Discuss past crises and how individuals, families and communities reacted and survived.
Create an intergenerational neighborhood watch program that begins by assisting each resident in creating an emergency preparedness plan.
Host an intergenerational dialogue to discuss the impact of the hurricane and how your community can be prepared should you face a natural or man-made disaster.
Reach out and create an intergenerational environmental awareness partnership to study what may have been the causes of the wide-spread devastation from the hurricane and what your town or city can do to maintain a healthy environment for young and old.
Be one of the helpers--the caring people—as Mr. Rogers called them. Let's each do what we can. Only by taking action will we really begin to build a connected world that values and engages all generations.
Related
Popular in the Community