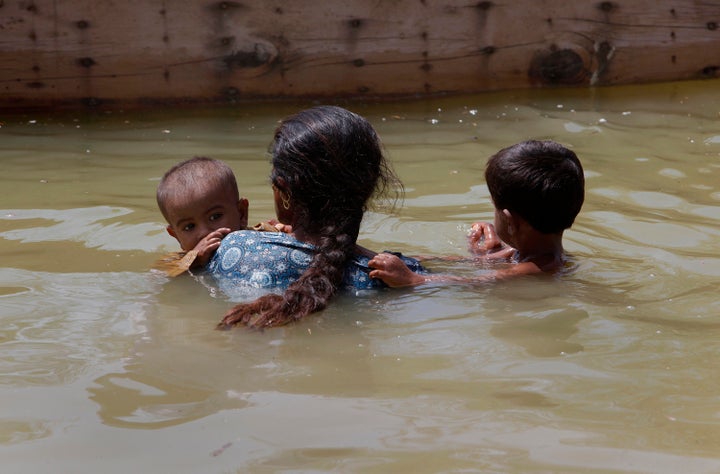 Coastal cities inundated by rising seas. Drought, extreme weather and forests engulfed in flame. Food insecurity, species loss and the end of coral reefs as we know them.
This is the crisis scientists say we can expect to face as early as 2040, should the world fail to take swift action to overhaul the global economy and rein in carbon emissions.
The Intergovernmental Panel on Climate Change, the leading United Nations consortium of researchers studying human-caused climate change, issued a dire warning this week about the threats we face. The sobering report, by 91 researchers and editors from 40 countries, details how difficult it will be to keep the planet's average temperature from warming 1.5 degrees Celsius (2.7 degrees Fahrenheit) above preindustrial levels — the goal of the 2015 Paris Climate Accord.
Human activity has already resulted in about a 1-degree increase in average global temperature since preindustrial times, the report says.
If humans continue to pump greenhouse gases into the atmosphere at current rates, the global mean temperature will likely reach the 1.5-degree mark sometime from 2030 to 2052, triggering dramatic changes around the globe, the IPCC found. The effects would be significantly worse at 2 degrees, the magic number scientists previously said the world must stay below to prevent the worst effects of climate change.
"Every bit of warming matters," Hoesung Lee, the chairman of the IPCC, said at a press conference in South Korea on Monday.
Children born this year will turn 22 in 2040. Here's what the world will look like for them and for many of us:
1. Surging sea levels
Sea levels are on the rise. Average global sea levels were 2.6 inches higher in 2014 than in 1993, according to the National Oceanic and Atmospheric Administration.
The IPCC report projects that sea levels will continue to surge through 2100. How high they go depends on how warm it gets. Under a 1.5-degree scenario, sea levels are forecast to be nearly 4 inches lower compared with those at 2 degrees Celsius of warming.
At least slowing the rate of sea level rise would enable "greater opportunities for adaptation in the human and ecological systems of small islands, low-lying coastal areas and deltas," the IPCC said.
2. Far less sea ice in the Arctic Ocean
Arctic sea ice is melting at its fastest rate in 1,500 years. And it's not growing back in the winter as quickly as it used to. That's why there's a race to navigate new shipping routes through the once impassable northern waterway. With half a degree more of warming, the Arctic could spend an entire summer without any sea ice once per century.
That projection gets much worse with a full degree more of warming, with the Arctic possible spending a summer without sea ice once per decade.
For animals that depend on sea ice, such as polar bears, this could spell doom.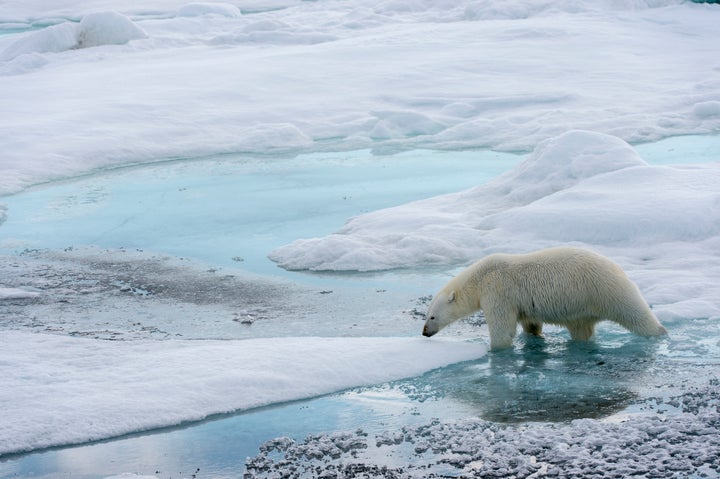 3. $54 trillion in damage
A number that big is hard to conceptualize. Think of it this way: Last year's hurricanes and wildfires — exacerbated by the past four years' record-setting average temperatures ― cost the United States a record $306.2 billion. Imagine 177 times that.
4. Oceans largely devoid of tropical corals
A warming ocean will prove disastrous for corals and the coastal communities that rely on nearshore fisheries. Commonly called rainforests of the sea, coral reefs provide habitats for more than 25 percent of the planet's marine species and generate goods and services valued at $375 billion each year.
With 1.5 degrees of warming, 70 to 90 percent of the world's tropical reefs could be wiped out, the IPCC report warns. A 2-degree increase is projected to kill off upward of 99 percent of remaining corals.
"The risk of irreversible loss of many marine and coastal ecosystems increases with global warming," the report states.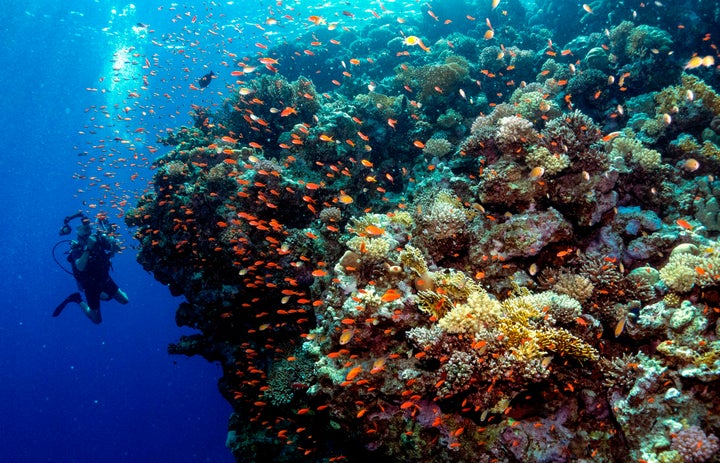 5. Millions more living in poverty
In its report, the IPCC warns that "climate change will be a poverty-multiplier that makes poor people poorer," with urban areas and rural regions in sub-Saharan Africa and Southeast Asia among the hardest hit.
Limiting global warming to the 1.5-degree mark would likely prevent hundreds of millions of people from being exposed to climate-related risks and poverty by midcentury, according to the report.
6. Far fewer species
Keeping warming below 1.5 degrees would limit climate change's effects on species and ecosystems and could prevent scores of species from going extinct in coming decades. The IPCC report projects that 6 percent of insects and 8 percent of plants would lose more than half their geographic range with 1.5 degrees of warming. Those percentages increase to 18 and 16, respectively, under the 2-degree scenario.
To meet the lower target, the IPCC says the world would need to cut greenhouse gas emissions about 45 percent from 2010 levels by 2030. And emissions would have to reach net zero by 2050.
Andrew Dessler, a climate scientist at Texas A&M University, told HuffPost that he sees "so little evidence that 1.5 is achievable that I think that the main impact of a focus on 1.5 will be to demoralize people."
Popular in the Community