In other words, the agency intends to do what Senate Republicans could not. It's a move that would be seen by environmentalists as yet another attack on the climate and public health.
"The rule is expected to have real and harmful impacts on onshore energy development and could impact state and local jobs and revenue," MacGregor said. "Small independent oil and gas producers in states like North Dakota, Colorado and New Mexico, which account for a substantial portion of our nation's energy wealth, could be hit the hardest."
The rule, announced by the Interior's Bureau of Land Management in the final weeks of Barack Obama's presidency, updated 30-year-old regulations, limiting the amount of methane, a powerful greenhouse gas, that can be released from oil and gas operations on federal and Native American lands.
In a surprise move, the Senate narrowly rejected a resolution to scrap the rule by a 49-51 vote on Wednesday. Republican Sens. John McCain (Ariz.), Lindsey Graham (S.C.) and Susan Collins (Maine) voted against repealing the measure.
Environmentalists celebrated the vote as a rare win against a Trump administration and Republican-controlled Congress that have moved quickly to dismantle a number of key Obama-era environmental policies. The oil and gas industry expressed disappointment and said it is looking forward to working with the administration to find solutions.
Sen. John Barrasso (R-Wyo.), who supported the resolution, called on Interior Secretary Ryan Zinke to "withdraw the rule immediately."
"If left in place, this regulation will only discourage energy production, job creation, and economic opportunity across the West," Barrasso said in a statement. "The state of Wyoming and other leading energy producing states already regulate methane emissions. We don't need this duplicative rule."
Read more about Wednesday's Senate vote here.
Before You Go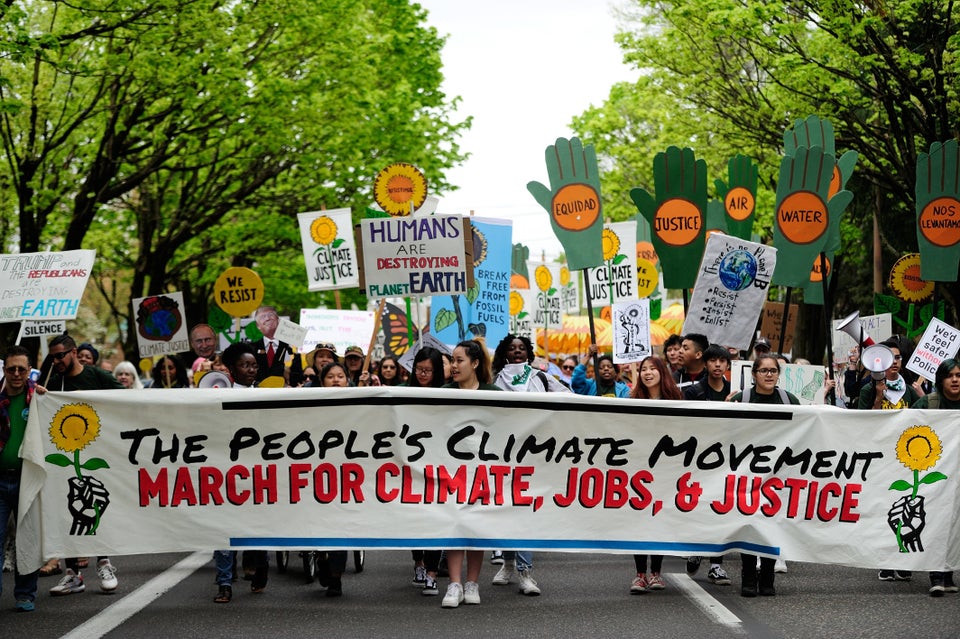 Climate Marches Across The U.S.
Popular in the Community