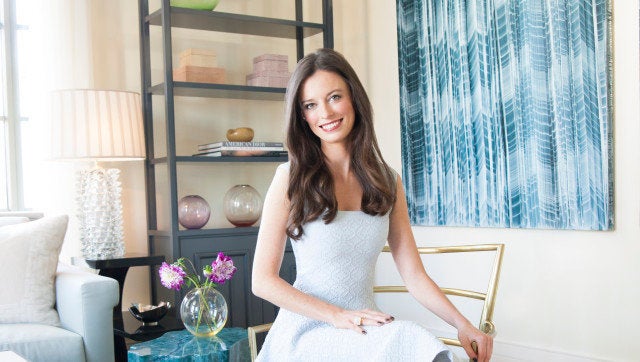 We can often tell a lot about an interior designer's approach at first glance of their work. We'd even argue that the mood of a room is a direct reflection of their vision. So when we came across the designs of Anna Burke with Kemble Interiors, we were so impressed with the sophisticated and artful way she layers a space. And after an interview with Ms. Burke, it turns out her personality is as brilliant and vibrant as her designs.
A young, up-and-coming interior designer based in New York City, Burke admits that one of the most important considerations she makes when pulling a room together is striking an even balance between comfort and style. Which makes sense to us, since few things are as rewarding as lounging in a plush chair at the end of a long work day (you know you agree!).
Read through our Q&A below to learn more about her thoughts on design and style... and why both are important in putting together a successful space.
The Huffington Post: Which trends are you tired of seeing?
Anna Burke: Ghost chairs...sorry!
HP: What do you anticipate will be the hot trends in the coming months?
AB: I've long anticipated a return to the design elements of our parents' generations like glazed chintz, for example. In smaller doses, of course.
HP: Do you have any signature element you like to incorporate in every project?
AB: No one gets out alive without a living tree and a little bit of brass. I mean it!
HP: Which design decisions make the biggest impact in a space?
AB: Lighting and wall color.
HP: What's the most common misconception about designers?
AB: That we're expensive! Decorating on your own can be time consuming and making mistakes is much costlier to correct.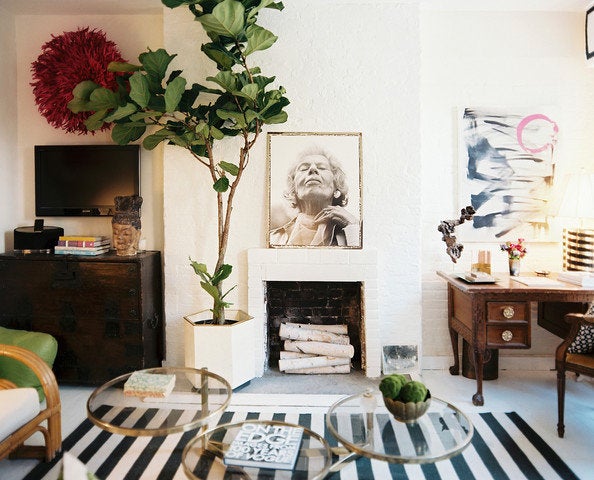 Interior Designer Anna Burke
HP: What's a common mistake that the average homeowner makes in or to their home?
AB: Buying a rug that's too small for a room. Standard rug sizes (8x10, 9x12) can shrink a big room.
HP: What's the one furniture item/accessory/etc., that no one should have in their home?
AB: Anything you don't want to sit on. The intersection of comfort and beauty is key.
HP: What's the one furniture item/accessory/etc., that everyone should have in their home?
AB: A sofa with down cushions (unless you're allergic). There is nothing quite like the experience of sinking into something that requires a crane to get out of!
HP: What house inspired you to be a designer?
HP: What's your own home like? (And if you live with someone, how do they feel about it?)
AB: My home is eclectic - a mix of found objects and pieces bought on impulse after a sleepless night of "I have to have it" thoughts. I'm an emotional decorator. I buy what I love and arrange around those pieces. My fiancee is a saint.
HP: Are your friends and family scared to have you over to their homes?
AB: No! I move around their furniture and give them some ideas, but who am I to judge?!
HP: What's the greatest lesson your design mentor taught you?
AB: Be kind to your clients and craftsmen. Kindness is everything. And you know what? They return it!
HP: Why should people care about design?
AB: Because the time you spend in your home (maybe 14 hours a day) is worthy of your soul, your flair and your identity. Surround yourself with beauty. Start buying art. Add a pillow. Interior design is about strategic accumulation and masterful arranging. The rest is flowers and props and feeling good when you walk into a room.
Do you have a home story idea or tip? Email us at homesubmissions@huffingtonpost.com. (PR pitches sent to this address will be ignored.)