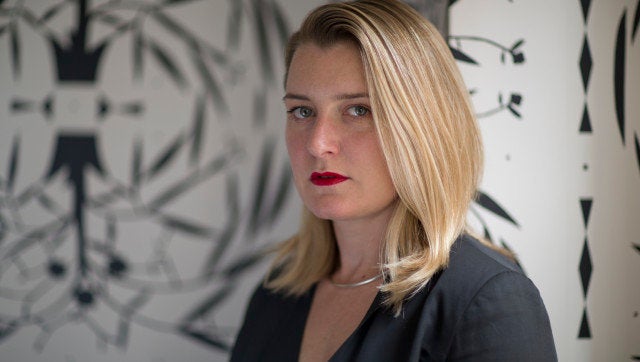 Every interior designer is an artist in their own right, but only a few are represented by prestigious art spaces like the Fitzroy Gallery. Meet Michelle Elzay, a New York native who has a knack for all things visual. Based in the Big Apple, Elzay runs Sparrow Design with her husband Matthew Brannon.
Elzay emphasizes her diligence in creating her client's vision, even admitting that she prefers to "disappear" once the project is complete. With a presence in both the world of art and interiors, we were absolutely thrilled to learn her thoughts on trends, styles and why design should matter to us. Take a look for yourself below, and be sure to look through our slideshow of Elzay's recent work.
The Huffington Post: Which trends are you tired of seeing?
Michelle Elzay: The gutting of old or historic houses.
HP: What do you anticipate will be the hot trends in the coming months?
ME: I plead blissful ignorance when it comes to trends for the home. I believe good design is timeless.
HP: Do you have any signature element you like to incorporate in every project?
ME: I love to play with density versus scarcity in patterns. That said, each home should be a reflection of its owners and look and feel just like they have always lived there. I should disappear at the end of the project.
HP: Which design decisions make the biggest impact in a space?
ME: In a harmonious room, every element is thoughtfully considered.
HP: What's the most common misconception about designers?
ME: That we are fabulous divas. Wait, is that not true?
HP: What's a common mistake that the average homeowner makes in or to their home?
ME: Measure, measure, measure!
HP: What's the one furniture item/accessory/etc., that no one should have in their home?
Michelle Elzay: This loft in Manhattan's East Village belongs to art dealer Marisa Newman and was Sparrow Design's first full interior renovation project over ten years ago. Three years ago the building burned. While many of the owner's belongings were salvaged we had the opportunity to revisit some design elements.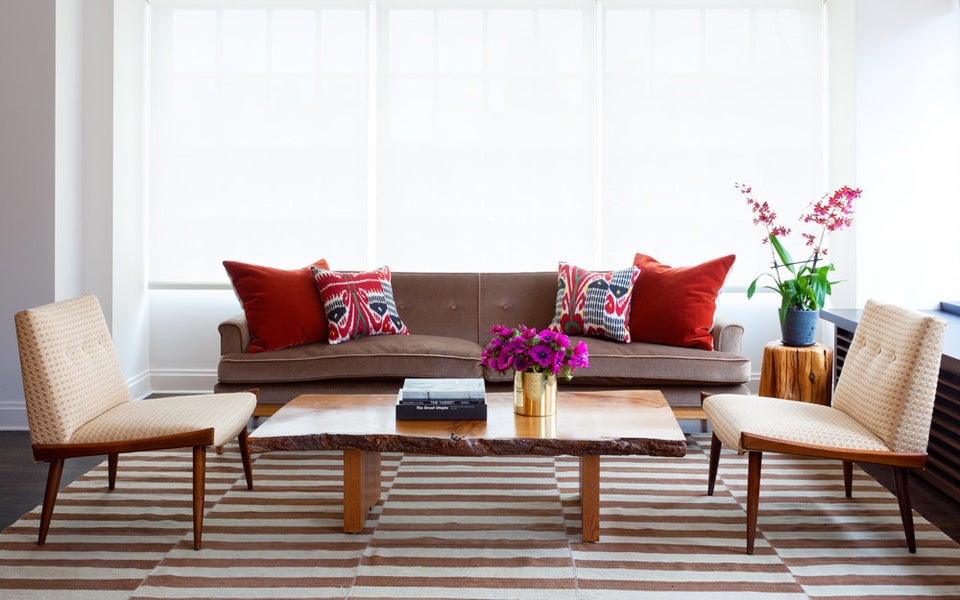 HP: What's the one furniture item/accessory/etc., that everyone should have in their home?
ME: I'd say a cat, but I don't want to discourage dog owners.
HP: What house inspired you to be a designer?
ME: The apartment of my dear friend Marisa Newman. She badgered me into designing her home 10 years ago and created the little monster I am today!
HP: What's your own home like? (And if you live with someone, how do they feel about it?)
ME: I live with my husband artist Matthew Brannon and our cat Raoule. We designed our home, two one bedroom apartments we combined into a duplex, around our books and art. It's a bit of austere glamour mixed with decadent minimalism. I designed our apartment to be a reflection of who we are -- so naturally both of us feel very happy each time we open the front door.
HP: Are your friends or family scared to have you over to their homes?
ME: No because I have designed the homes of all of my family members and I eventually get my paws on all of my friends' spaces!
HP: What's the greatest design lesson your mentor ever taught you?
ME: As I am self taught I never had a mentor per say- but I have learned a few good gems over the years from friends and contractors. Perhaps the most important one is "No partial installs!" The client should come home to a finished room with thank you flowers from me and feel relaxed, happy and at home!
HP: Why should people care about design?
ME: Good design enhances life in many ways. It can make you neater. It can keep you organized. It can give you visual pleasure. It can keep you relaxed. I may go as far to say that good design can improve your health by reducing stress. Design also can be used to illustrate various parts of our selves, our dreams and our values. I think that good design makes one more themselves!