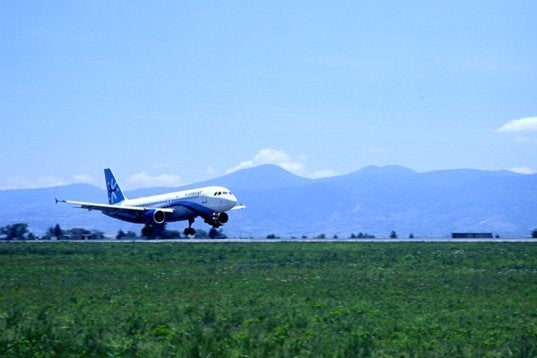 Interjet is on the verge of its seventh birthday and has plenty to celebrate, including its control of a quarter of the Mexican aviation market. Still, the airline has received little attention from Americans outside Miami and San Antonio, where it broke into the U.S. market.
CEO Jose Luis Garza decided to attack obscurity head on by flying to New York and announcing that Interjet would sell round-trip flights from JFK to Mexico City for just $349, a significant markdown from competitors' prices.
Interjet's New York moment made all the difference.
Garza says his hardest job is "to convince the Anglo community that 'You should try a different option'" when flying to Mexico. Once travelers make the possibly difficult decision to go to Mexico, he continues, passengers have to then decide to fly a Mexican airline, which, historically, hasn't been a good idea because of their low quality.
"This shows that there is an increase demand for traveling to Mexico City, as well as its relevance as a hub," says Carlos Mackinlay, Mexico City's Minister of Tourism. "Interjet isn't the only airline adding frequencies to Mexico City. Aeromexico added a new route from [Washington,] D.C. in April and from Atlanta in July."
That Interjet is following in the footsteps of JetBlue has to help its cause. With their new planes, no overbooking policies, free baggage checking and a chipper attitudes, there's no missing the similarities between the airlines. They are certainly "inspired by" JetBlue, Garza says, though he concedes there's no live TV on flights -- yet.
Other innovations set Interjet apart from the Mexican competition. A women's lavatory is one feature on all flights. The company also occasionally offers an all-you-can-jet pass called Inter-pass, offering unlimited flights for $686. Interjet also offers all fliers over age 65 a no-questions-asked 20 percent discount on all fares.
"Mexico City reached a record high of 12.5 million domestic and international visitors in 2011, occupying more than 49,000 rooms," Mackinlay says, but challenges still remain for Interjet, even as tourism is booming.

"We need a new airport, no doubt," Garza says about Mexico City, but of course nobody wants to live near an airport, let alone pay for one. Opportunities for new routes are also limited by the range of the A320 aircraft the airline uses, which is about six hours.
The biggest hurdle to success, though, remains brand awareness. At least now, Garza says, "the consumer has a second choice."