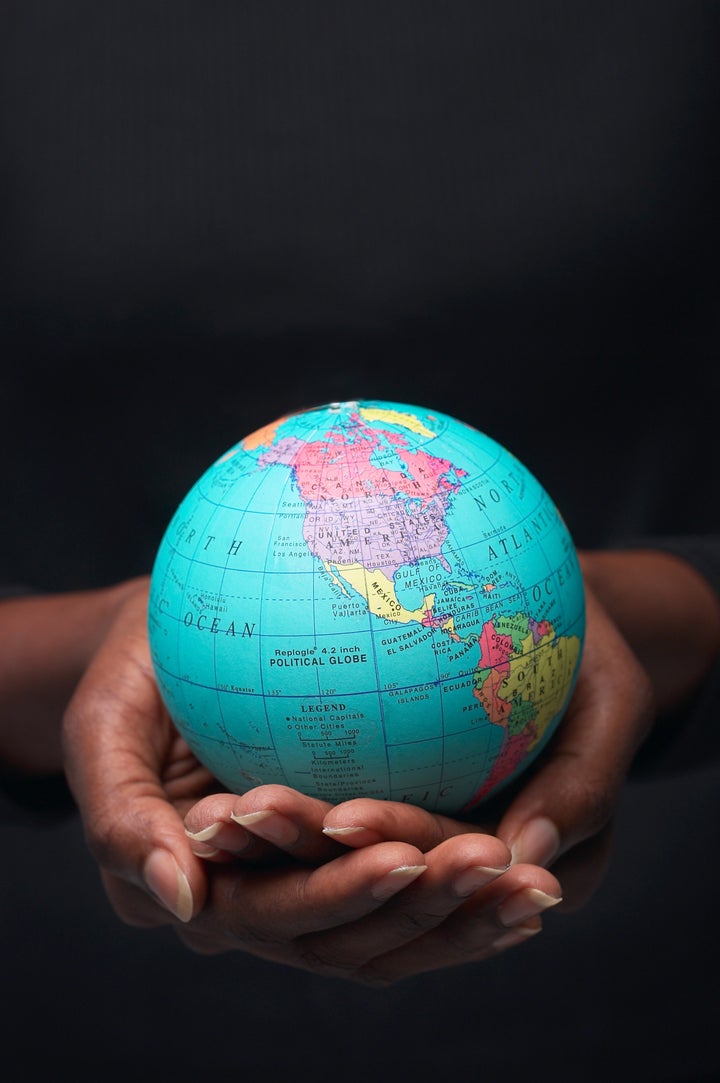 Imagine that a country is in fact in the driver's seat of a car, driving up the development road.
A country's capacity is its ability to drive along that road, navigating around bumps in its way, accelerating and stopping as necessary, and changing direction in the face of a roadblock. A country should always be in the driver's seat, making decisions as they arise -- no one knows a road like a local citizen. Helping countries as they learn to drive that road is the goal of capacity building, and one of many goals that were discussed at the recent Fourth High Level Forum on Aid Effectiveness in Busan.
Strengthening capacity is particularly crucial as aid budgets are under threat by broader spending cuts, and each dollar spent must yield the maximum value possible. Moreover, as developing countries' incomes grow, the aid that they receive now should help lay a strong foundation for the future, when they might be able to fund many of their own public programs. These goals are critical, but progress in meeting them has fallen short of the mark. Evaluations of donors' progress in advancing their aid effectiveness commitments have called for new strategies to strengthen country capacity.
Although high level commitments are essential to ensuring support for effective aid, the trick is in how individual projects are carried out. The Results for Development Institute (R4D) has been testing ways to do capacity building, learning about what technical experts can do to support policymakers and other in-country leaders who are driving important reforms and changes forward.
R4D's experiences focus on countries with some established public sector capacity, but they suggest that there are some important elements of an aid program's design that deserve close attention. These elements include being country-driven, using flexible and tailored approaches, and using peer-to-peer learning opportunities.
Country-driven. "Country-driven" is a common phrase in the aid community, but if you take it apart and look at what that means in practice and how to make programmatic choices that complement it, the elements of capacity building start to fall into place. In partnerships like the Ministerial Leadership Initiative for Global Health (MLI) and the Transparency and Accountability Program, an application or request process where country leaders lay out their own goals and plans for achieving them is a good first step in discovering countries' own priorities. Once a program is underway, supporting local actors (either within government or civil society) to manage day-to-day decision-making is a natural way to ensure that these priorities are met.
Tailored and Flexible. The car that the country drives toward development will consist of dozens of parts; some of which will fit other vehicles, but many of which only work in that particular model. Development projects should be tailored to match the needs of each model. And just like cars, a few features are universally helpful, such as the tires made of rubber, which let the car stick to the road under ever-changing conditions. For a development program, this means building flexibility into the program's design from day one and adjusting its operations as necessary. Flexibility can be tough for development organizations to handle and requires a new way of thinking about results. The Joint Learning Network for Universal Health Coverage maintains a flexible on-demand fund that countries can use to meet unexpected learning or technical support needs. The program has a broad agenda of helping countries to lay the technical foundation for universal health coverage, but it does not stipulate how partner countries should meet those objectives and recognizes that their strategies may evolve.
Peer-to-Peer Learning. It is important to remember that driving is a skill -- you can practice and learn from the experiences of other drivers, or implementers, and of course improve based on how often you get behind the wheel. Other drivers can offer important advice on taking new roads or on how to handle your vehicle in tough weather, but proficiency comes from practice. Peers from other sectors or countries who have handled similar challenges, or driven on similar terrain, can offer relevant and credible advice that experts from donor countries cannot. Hands-on peer-to-peer learning opportunities with concrete objectives for technical exchange such as well-designed learning networks or collaboratives, workshops, and bilateral exchanges (e.g., study tours or secondments) are one way to ensure that countries can learn from another while staying at the wheel.
These three elements are not the only way that an aid program can help support capacity within a country, but they can be applied to a variety of programs with a broad range of goals, from improving health coverage to strengthening public service delivery.
The agenda at Busan and the outcomes of previous international fora on aid effectiveness demonstrate political support for improving aid delivery through strengthening capacity, but discussions around how that should be done are ad hoc at best. Sharing information on what's working and continuing to closely collaborate with in-country leaders across sectors are some of the best ways to close the gap between high level commitments and action on the ground.
David de Ferranti is president of Results for Development Institute. The co-author of this blog, Aarthi Rao, is program officer at Results for Development Institute.
REAL LIFE. REAL NEWS. REAL VOICES.
Help us tell more of the stories that matter from voices that too often remain unheard.