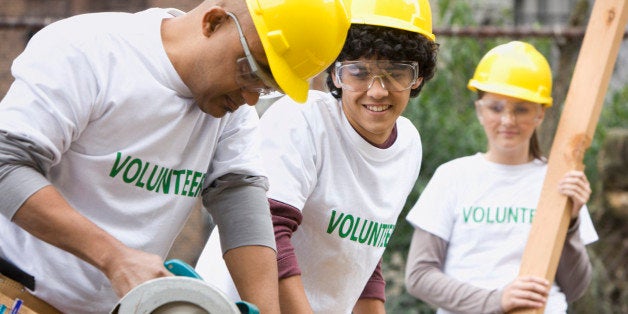 Classes are back in session and college campuses are returning to normal after the holidays. As busy schedules and homework assignments pile up, students are naturally looking forward to their next respite. Many may envision relaxing on a sandy beach, enjoying the last of the winter snow skiing in the mountains, or spending quality time with their beds and Netflix.

But what if you could do something more substantial with your time, like have a real adventure?

Alternative Spring Break (ASB) programs are the perfect way to travel, volunteer, and see some sights along the way. In most cases, students are able to work in teams for a specific cause or area of interest they are passionate about. While most ASB trips occur within the United States, international programs are becoming increasingly popular for those students with a strong sense of wanderlust.

Not only can you travel to a new country to volunteer, you'll also have opportunities to embrace the local culture. What better way to mix work and play?

The Runa Foundation, a non-profit organization dedicated creating value for tropical forest that benefit local people and the forest ecosystem offers both 8-week internships as well as a week-long Alternative Spring Break opportunities.

Teams of 15 students work with the foundation in the Ecuadorian Amazon on projects including conservation, reforestation, and community development. Participants will learn about the diverse ecosystem, social entrepreneurship, and local culture.

But participants won't just be working all week. They will visit monkey beaches, hike to hidden waterfalls, camp in the rainforest, visit Runa's guayusa factory and a local chocolate factory, raft down the Napo River, and tour the Ecuadorian capital.

By spending your spring break with the Runa Foundation and other institutions like it, you won't just have a volunteer experience for your résumé. Your view of the world around you will expand and change. You will have unique memories of a wonderful trip. And you will make a difference. Nothing can top that.

As someone who has participated in a domestic Alternative Spring Break program, I can tell you that my week spent volunteering changed me. My trip was spent in a national forest in Alabama clearing trails and building ADA-approved bridges over marshy areas on the trail. Not only did I learn a bit more about the environment, I also learned building skills. My trip was also a wonderful opportunity to unplug and enjoy nature. Despite the physical labor, it was relaxing. My team and I were lucky enough to foster great relationships with the park staff, some of whom I still talk with over social media today.
By considering Alternative Spring Break in any capacity, you are ensuring that your break won't be wasted. By giving your time, you will receive so much more in return.
To learn more about the Runa Foundation and its Alternative Spring Break opportunities, visit http://fundacionruna.org
Calling all HuffPost superfans!
Sign up for membership to become a founding member and help shape HuffPost's next chapter