The International Cloud Atlas has officially recognized 11 new kinds of clouds.
The updated list in the atlas that names the types of clouds in the world includes five special ones that are created in very specific circumstances, such as flammagenitus clouds (triggered by wildfires) and cataractagenitus clouds (developed from the spray of waterfalls).
Newly recognized volutus clouds resemble a giant roll, and are actually considered a new "species" of cloud. Asperitas clouds look like a rough, rolling sea:
Official recognition of the asperitas cloud only occurred after a determined citizen-scientist campaign through the Cloud Appreciation Society. A proposal for the new classification, backed by member photos from around the world, was submitted to the atlas in 2008.
The society's success was a "classic example of citizen science, in which observations by the general public, enabled by the technology of smartphones and the internet, have influenced the development of this most official of classification systems," the society noted on its website.
Society president Gavin Pretor-Pinney told the BBC he was surprised when the campaign was successful, but believes the atlas creators came to realize the level of interest in clouds was high, and that it was important to present the public with a more authoritative text.
People don't have to be experts to say "'That's amazing!' and take a picture, and send it to us, and being in the center of that network we can spot a pattern," Pretor-Pinney said.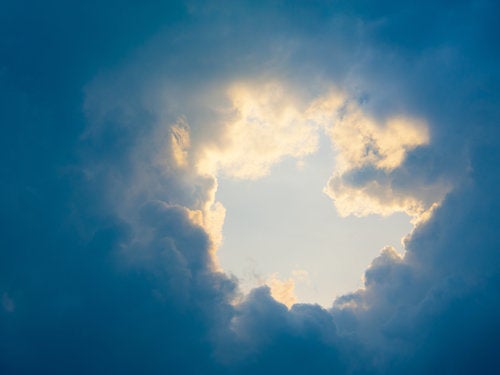 Other intriguing clouds that have made the atlas include cavum (clouds that look like giant holes have been punched into them), wall-like murus clouds, tail-like cauda clouds and surfing-wave fluctus clouds. 
The atlas, which the World Meteorological Organization produced, hasn't been updated since 1987. It is now accessible for the first time to the public via the internet. There's also a photo submission section on the site for cloud hunters to share their discoveries.
Calling all HuffPost superfans!
Sign up for membership to become a founding member and help shape HuffPost's next chapter
BEFORE YOU GO
PHOTO GALLERY
UFOs Or Lenticular Clouds?