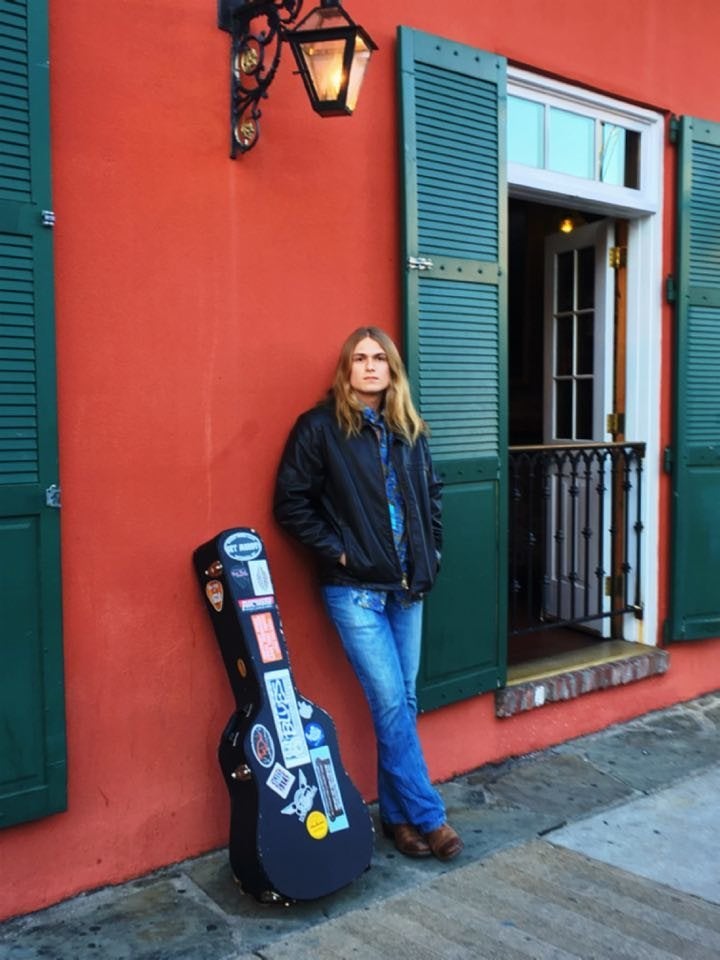 Seth Williams has gone from playing the blues on Market Street in Madison, North Carolina, to the famed Beale Street in Memphis.
Welcome to the home of the blues.
 "I think he did really well," says T.L Lineberry, operations director for the Carolina Blues Festival. "He's young and has a lot of talent."

Williams, 17, took part in the 32nd International Blues Challenge, held Jan. 26-30. The Blues Challenge Youth Showcase gave young musicians from around the world the chance to compete for cash, prizes and industry recognition. Williams earned the spot by winning the youth competition in October at the Blind Tiger in Greensboro, North Carolina.

"My friend Terry VunCannon — he's with the band Lawyers, Guns and Money — encouraged me to try out for the competition, and I won that and that was my ticket to go to Memphis," said Williams, a native of Reidsville, North Carolina.

"To be able to play on the stages that some of the greatest music legends of all time have played on was an honor and an experience I will never forget. I met some of the best people you could ever meet and saw firsthand the talent people have … amazing. I learned I need to step up my game. I want to especially thank The Piedmont Blues Preservation Society for seeing something in me and allowing me to represent them at the 2016 International Blues Challenge."

VunCannon, who plays guitar and lap steel, says, "I am very proud of this young man. We are already hearing from friends in Memphis that Seth Williams 'killed it' in the IBC Youth Showcase. He represents the new generation of blues music, North Carolina, and the PBPS … and gives hope that the blues will be alive for a long time to come."

Williams will open the Carolina Blues Festival, the longest-running blues festival in the Southeastern United States, on Saturday, May 21, in Greensboro's Barber Park for its 30th anniversary. Artists include 2015 Rock 'n Roll Hall of Fame inductee Elvin Bishop with Bob Margolin, Samantha Fish and, returning from his recent stint at the National Folk Festival, Marquise Knox. The Dangerous Gentlemen and Blind Dog Gatewood are on the bill as well, Lineberry said.

"This is the first year we offered a blues challenge for youth (younger than 21) and he was selected to meet the Piedmont Blues Preservation Society challenge. Seth's dedication and commitment to his music made him a good choice. We opened up the competition to youth because part of our mission is to preserve the blues."

Williams has played guitar for about four years; he's been singing about two.

He's gotten really good really fast.

 "He is such a humble musician," VunCannon says. "What you see is what you get. I get the feeling that with a player like Seth, the blues will be around for a long time. He and other young players like him are the future of the blues."

A musical fixture at The Mad Bean in Madison — a coffee house turned restaurant turned concert venue — since it opened a year ago, Williams and Madi Heath form the duo dubbed Chrysocolla, which plays original Americana, blues and '60s and '70s rock — with a little bluegrass thrown in.

 "Madi and I play '60s and '70s stuff, and blues fits right with what we do," William explains. "But my passion is blues."

Think the Eagles meets B.B. King.

The pair's unlikely meeting two years ago could be a song.

"We met at the Antique Mall in Madison and started playing together. We both knew 'Summer Breeze,' and someone came by and said you all sound great. How long have you been playing together? We said, About 20 minutes," Heath said with a laugh. "Then they asked us to play at their restaurant."

Heath is from Patrick County, Virginia, but she lives in Madison. She's a junior at Appalachian State University, where she's majoring in English.

Her deep, sultry sound belies her age of 19, sounding like something you'd get if you took Dolly Parton, Linda Ronstandt, Rhonda Vincent and LeAnn Rimes and threw their voices into a Salad Shooter. "I started playing bluegrass when I was 9," she says. "But I've been writing since I could hold a pencil."

Chrysocolla is working with Sound Lab in Greensboro to create an EP of six original songs in hopes of releasing a CD later this year, Williams says.

"As for the future, Madi Heath and I plan to continue to work on our first CD, write new songs and do as many shows as we can to get our name out there as much as possible."
REAL LIFE. REAL NEWS. REAL VOICES.
Help us tell more of the stories that matter from voices that too often remain unheard.