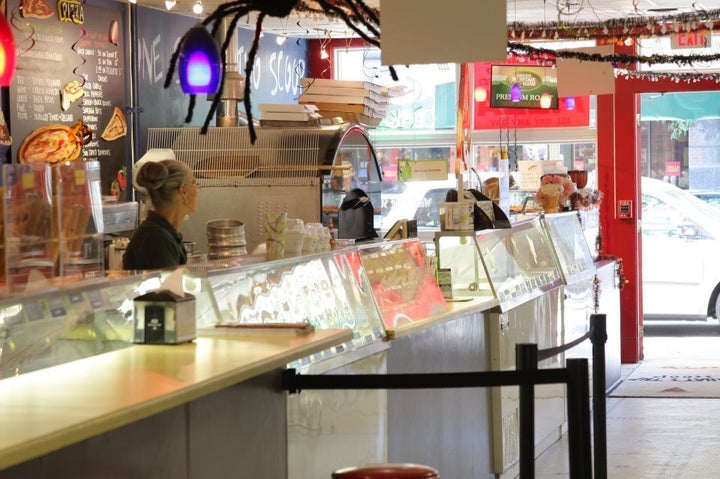 While flash mobs have become a well-known concept, a new kind of mob is trying to break into the mainstream -- Saturday, March 24, marks International Cash Mob Day and small businesses around the country are lining up to grab their share of the Main Street movement that encourages spending at local retailers.
Cash mobs, where consumers patronize a local business to give them a one-day sales boost, have become increasingly popular across the country and even internationally. The grassroots events are a relatively new phenomenon -- the first-ever cash mob was organized on Aug. 5, 2011, by blogger Christopher Smith, who encouraged Buffalo, N.Y., residents to give local small businesses an economic boost. A few months later, attorney Andrew Samtoy organized a mob in his native Cleveland, on Nov. 16, and began blogging about the concept. According to Samtoy's count, there have been over 200 cash mobs held so far.
International Cash Mob Day was conceived thanks to Samtoy's blog, which serves as a sort of rendezvous point for participants.
"We're forever looking for a way to get people to come to our town," said Lisa Croteau, program manager of the Niles, Mich., Main Street Program, which is running a community-wide Cash Mob Day that will encourage residents and visitors to visit as many small businesses as possible, as opposed to just one, singled-out business. "We're putting the merchants in competition with each other."
Local merchant Linda Skwarcan, general manager of Veni's Sweet Shop, said she understands why Croteau chose to open up the event to all Niles businesses. "Here in Niles, it's all small mom-and-pop businesses, everyone knows one another, so I can understand why she didn't want to choose only one business to benefit," she said. "I hope enough people will come out to make the movement meaningful."
Several hundred miles south in Wichita, Kan., Jill Miller had slightly more stringent criteria for the seven businesses participating in the cash mob she's organizing. "The businesses I chose had to be open less than a year, had to be owned by locals, carry both men's and women's items and had to give back to the community in some way," Miller said. Miller, herself a local business owner, only found out about the cash mob movement a week ago. "I posted my idea on Facebook, and in a half hour 30 people had commented about what a great idea it was," she said. "I created an official Facebook group, and within a day or two we had 1,500 members."
Miller is even helping encourage the "rules" of the cash mob, which urges people to spend $20, meet three new people and have some fun. "We got buttons made up, so whoever makes a purchase from a cash mob store will be recognizable and will help everyone meet someone new."
Over in Metuchen, N.J., organizer and local real estate agent Lynn Fitzgerald Kodila is taking the most traditional route. "I spoke to a handful of businesses, and some understood the concept more than others, so we kind of organically came to the decision to choose one business," she said. What's The Scoop, a small ice cream and pizza parlor will benefit from the small town's efforts. "The community has really come together in a very positive way. Other businesses want to be involved, so they are having special offers and giveaways in hope that the traffic continues on to their establishment after visiting What's The Scoop," Kodila said.
Mike Patterson, owner of the shop, said he's prepared for "absolute insanity." "Lynn sent me some links and then I knew it was a great idea that we should have done even sooner," he said.
Patterson, however, is putting his own spin on the benefits of the cash mob. "We lost my daughter October of last year and we developed a scholarship fund in her name, the Ryan Marie Patterson Memorial Scholarship Fund," he said. "Some of the proceeds of the cash mob are going to go towards two scholarships, one that will be given to a Metuchen area YMCA member, where she coached a swim team, and another to a graduating senior at the South Bronx high school where she was a social worker," he said.
For more information, and to search for cash mobs in your area, visit the Cash Mob blog.
CORRECTION: A previous version of this article referred to Delano, Kan., meaning the Delano neighborhood of Wichita, Kan.
Related
Popular in the Community