Cubans celebrated their nation's newfound sense of sexual diversity Saturday with a glamorous transvestite show that, judging from the resulting photographs, left its audience members dazzled.
Now in its second year, Miss Trasvesti 2011's sinewy contestants strutted down a runway in sequined evening gowns and stiletto heels to mark the International Day Against Homophobia, which itself was marked with a colorful parade and other events throughout Havana.
The gender-bending event showed just how far Cuba has come since the 1960s and 1970s, when gays reportedly lost jobs, were imprisoned or fled to exile. As the AP is reporting, Fidel Castro's niece Mariela is an active gay and lesbian advocate, and also heads the government-backed National Sexual Education Center.
View photos of the Miss Trasvesti pageant below: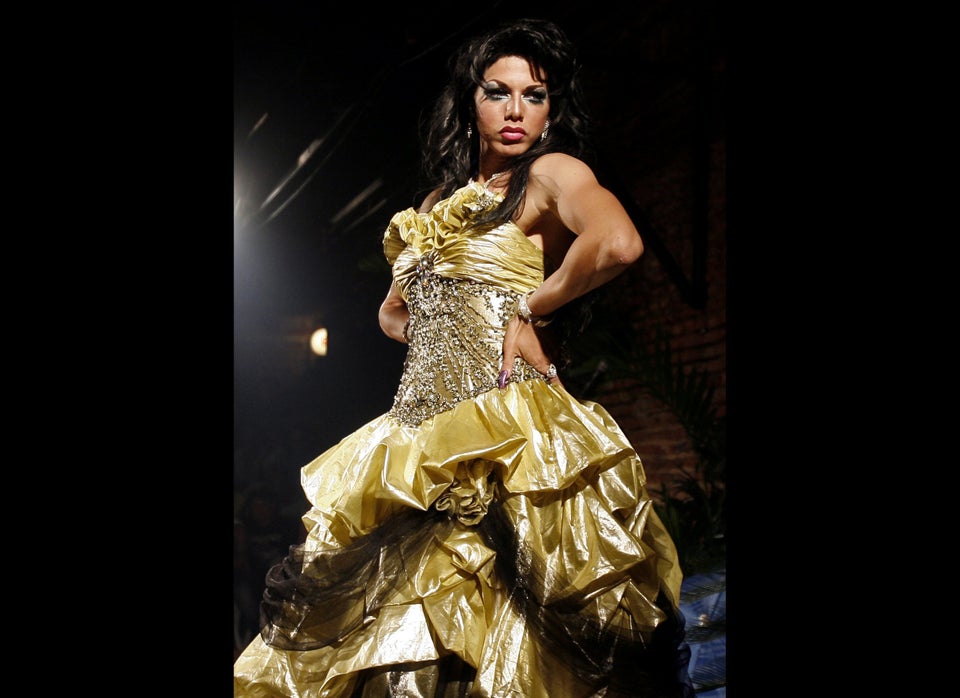 Cuban International Day Against Homophobia
Related
Popular in the Community