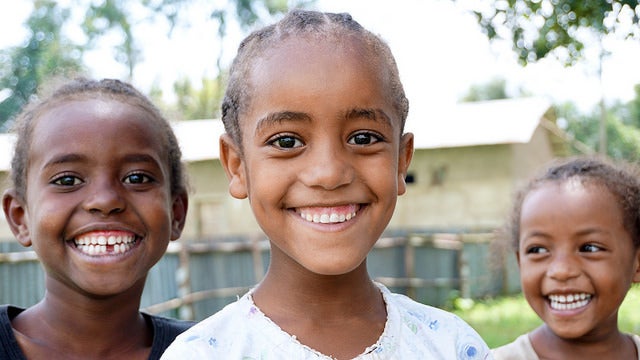 Empowering, supporting, and protecting girls is critical to controlling and ultimately ending the HIV/AIDS pandemic. Unless we deliver for girls, we will not succeed. This means understanding the unique challenges faced by girls and developing creative solutions to address them.
Over the past three and a half years, PEPFAR has taken these challenges head-on. In 2014, we partnered with the Bill & Melinda Gates Foundation, Girl Effect, Johnson & Johnson, Gilead Sciences, and ViiV Healthcare to launch DREAMS (Determined, Resilient, Empowered, AIDS-free, Mentored, Safe). Driven by data, we have rolled out an unprecedented and comprehensive package of interventions in the highest-burden areas of 10 African countries.
We have seen girls step up as leaders in their communities to speak openly about their risks for HIV and embrace programs to reduce them. We have seen parents gain the skills to talk honestly with their daughters (and sons) about HIV and other health issues affecting their lives. We have witnessed community and faith leaders dedicating themselves to changing harmful gender norms that contribute to the vulnerability of girls and young women.
According to results from PEPFAR's Population-based HIV Impact Assessments (PHIAs) in Lesotho, Malawi, Swaziland, Zambia, and Zimbabwe, we are approaching epidemic control among older adults in these countries. Yet the PHIAs also reveal key gaps for young women and men under age 35 who are significantly less likely to be tested, on treatment, and/or virally suppressed than those over age 35. And girls remain up to 14 times more likely to be infected with HIV than boys of their same age. With the rising population of adolescents in sub-Saharan Africa and a persistent cycle of HIV transmission between adolescent girls and young women and men 8-10 years older, we still have much work to do.
This year, for the first time, we integrated our DREAMS programs (which were previously funded centrally) into our annual Country Operational Plans, making DREAMS a core component of PEPFAR programs in the 10 original DREAMS countries. The DREAMS Innovation Challenge is also fully operational, supporting new ideas and approaches, many at the community level, to reach and support adolescent girls and young women. We also expanded DREAMS-like programming into Botswana, Cote D'Ivoire, Haiti, Namibia, and Rwanda.
Our private sector partners remain central to the success of DREAMS, bringing their unique capacities and capabilities to the table. For example, Girl Effect conducted extensive research to understand the context of relationships between boys and girls in Malawi and what kind of messaging would resonate most with adolescents. It found that relationships between boys and girls are highly sexualized in Malawi, and society often discourages boys and girls from being platonic friends, which puts girls at greater risk. Girl Effect created a youth brand called "Zathu" (meaning "ours") that aims to close the gender gap through the power of music and storytelling, tackling challenging topics such as relationships, confidence, and friendships between girls and boys.
In some countries, risk starts early in girls' lives. They too often face the threats of harmful initiation rites, non-consensual or forced sex, transactional sex, and early marriage. PEPFAR funds the U.S. Centers for Disease Control and Prevention to implement Violence Against Children surveys, which reveal that, in some countries, one in three girls' first sexual encounter is forced or coerced. This level of risk is wholly unacceptable. That is why we are significantly expanding our efforts to prevent sexual and gender-based violence and help young people delay their age of sexual debut. Every girl should have a life free of violence.
We have made important gains for girls, but we must continue to follow the data and build on the lessons we have learned to do more and do it better, including through implementation of the new PEPFAR Strategy for Accelerating HIV/AIDS Epidemic Control. How can we link more girls to higher education, job training, and entrepreneurship opportunities to ensure their economic security? How can we change harmful norms on a wider scale so that a young woman can seek services without fear or judgement?
Preventing HIV among adolescent girls and young women is our ultimate goal, and that means walking with them every step along the way, pursuing the equality and respect that every girl around the world deserves.
Calling all HuffPost superfans!
Sign up for membership to become a founding member and help shape HuffPost's next chapter