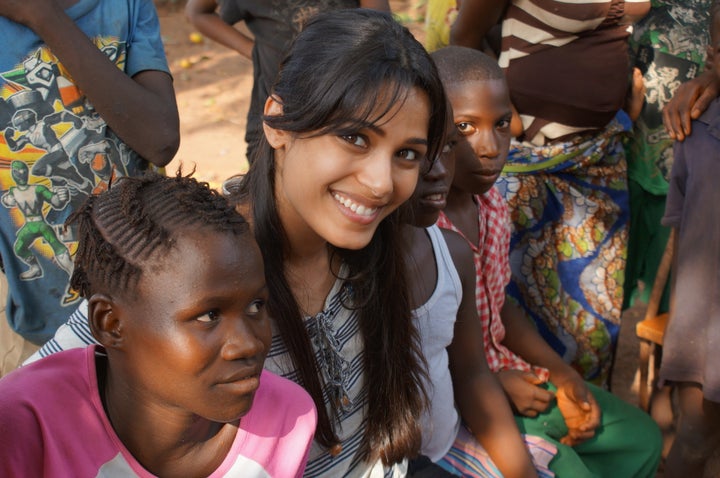 Last year, the United Nations General Assembly established the International Day of the Girl in recognition of the importance of investing in girls and the unique challenges girls face in accessing education, health care and economic opportunity. Over the past decade, there has been much progress in drawing global attention to these issues. Efforts to eradicate child marriage have been taken up by The Elders -- a group of global leaders that includes Kofi Annan, Jimmy Carter and Mary Robinson, among others -- who are now working toward the goal of eradicating child marriage in one generation. Multilateral efforts exist against female genital mutilation (FGM), including the United Nations' call for all "states, international and national organizations, civil society and communities" to end the practice. And major campaigns for girls' empowerment, such as the Nike Foundation's "Girl Effect" and the UN Foundation's "GirlUp" campaign, are raising awareness and making a difference.
While girls have made significant progress in recent years, the fact remains that in many societies, girls are still valued less than boys. Worldwide, two-thirds of the 130 million children who are not in school are girls; more than 25,000 girls under the age of 18 are married every day, and in the developing world, one-third of girls are married before they turn 18. Child marriage places girls at greater risk of poverty and health complications resulting from teenage pregnancy. Additionally, about 100 to 140 million girls and women worldwide have undergone some form of FGM. Beyond the emotional trauma FGM can generate, this practice can also cause severe reproductive problems, including, but not limited to, infertility and an increased risk of maternal and child mortality.
We know there is no silver bullet for raising the status of girls. What is required are long-term investment in girls' education, support for women's economic empowerment and increased access to health care and political participation. Research shows that educating girls is one of the most cost-effective interventions that can be made. For every additional year of primary education, women experience a 10 to 20% increase in earnings, and every additional year of secondary education increases future wages by 15 to 25%. A study by the World Bank shows that on a macro-economic level, increasing the number of women who complete secondary education by 1% increases annual per capita income growth by .3%. Educated women also have smaller, healthier and more sustainable families and are more likely to educate their own children.
Given the deep-seated cultural constraints that girls face, we also recognize the important role of men and boys in raising the status of women. Harmful traditional practices and gender norms cannot be changed without male participation and support. Through our work with Plan International, we have seen firsthand the positive impact boys can have on girls' empowerment. Boys who attend Plan's girl-focused programs are more supportive of their female peers and encourage girls to speak out and be less intimidated.
Building on its work with girls in dozens of countries around the world, and in celebration of the first-ever International Day of the Girl on October 11, Plan is launching its "Because I Am a Girl" campaign. Plan's goal is to reach 4 million girls directly by improving their access to "school, skills, livelihoods and protection," helping 40 million girls and boys indirectly through improvements generated by Plan's gender programs and 400 million girls through advocacy that results in positive policy changes.
Another game-changing initiative launching this week is 10x10, a campaign to reach global audiences and encourage individuals to take action for girls. At the heart of 10x10 is a feature film to premiere in the spring of 2013 showcasing the stories of 10 girls from 10 countries and their struggles to get an education. The project has widespread support from celebrities such as Meryl Streep and Anne Hathaway, leading non-profits such as CARE and Plan and multinational corporations such as Intel. The initiative has tremendous potential to rally further global support and resources for investment in girls.
Great efforts like these will help reach that all-important tipping point for girls, but now is not the time to be complacent. Resources, leadership and long-term commitments are necessary to close persistent gender gaps and improve the rights and well-being of millions of girls around the world.
Isobel Coleman is a senior fellow at the Council on Foreign Relations, a board member of Plan International USA and an advisor to 10x10. Actress Freida Pinto is a Global Ambassdor for Plan International's "Because I am a Girl" campaign and recently returned from visiting Plan's programs in Sierra Leone.
Related
Popular in the Community