Last week, we excitedly celebrated the second International Day of the Girl. International Day of the Girl is not just a day; it represents the movement and fight for girls' rights and equality around the world -- to end injustices, such as child marriage, sex trafficking, and unequal access to education, so that one day arbitrary lines on a map won't determine whether or not a girl is able to fulfill her dreams.
The amount of attention we've gained and progress we've made since last year is remarkable, and it's wild to think that just one year ago we had the first ever International Day of the Girl, the beginning of a new and empowering movement. Now the movement has spread and become a topic of discussion among all people -- men, women, and youth -- around the world. It has received attention from advocates and policy makers. President Barack Obama now has a special advisor on issues pertaining to women and girls, and Secretary of State John Kerry has a special advisor on global issues specific to youth. The issues have also attracted attention from international media. They have been covered on the morning news and late night talk shows and have been the subject of discussion at summits and conferences around the world. 10x10's Girl Rising screened in thousands of theaters around the world, and Malala Yousafzai, a 16-year-old Pakistani girl who was shot in the head by the Taliban for demanding her right to education, has made the issue of girls' education real and imperative for some, whose minds the issue may have never crossed. Malala has become a household name and an international superstar. Organizations like Girl Up, Because I am a Girl, Room to Read, UNICEF, and many others have helped send thousands of girls in the past year to school and have raised the level of awareness. They have helped lobby and enact policies that ensure girls cannot be forced to be married young and that these laws are enforced.
Last year I celebrated International Day of the Girl at the United Nations Headquarters in NY, and I vividly remember Archbishop Desmond Tutu saying that the movement to end child marriage, one of the goals of International Day of the Girl, is our generation's equivalent to the movements against foot binding in China or apartheid in South Africa. While it's incredible to reflect back to last year and see how far the movement has come, there is still a lot to be done that cannot be forgotten about. Consider these facts.
"About 16 million adolescent girls give birth every year -- most in low -- and middle income countries. Pregnancy and childbirth is the leading cause of death of 15-19 year-old girls in the developing world."
"1 in 5 girls in developing countries who enroll in primary school never finish."
These statistics show us the unsolved issues in our world, but investing in girls and their potentials is key to solve many of these and other global issues.
"If India enrolled 1 percent more girls in secondary school, their GDP would rise by 5.5 billion."
There are currently 583.9 million girls in the world aged 10-19 years, comprising 8.5 percent of the global population. Between 2010 and 2025 the global population of girls is forecast to grow by more than 23 million.
If we want to be able to tackle global issues, we must utilize not 50 percent of our population, but all of our population. The time to act is now. If we've come this far since last year's International Day of the Girl, imagine what we can do by next year and the years to come.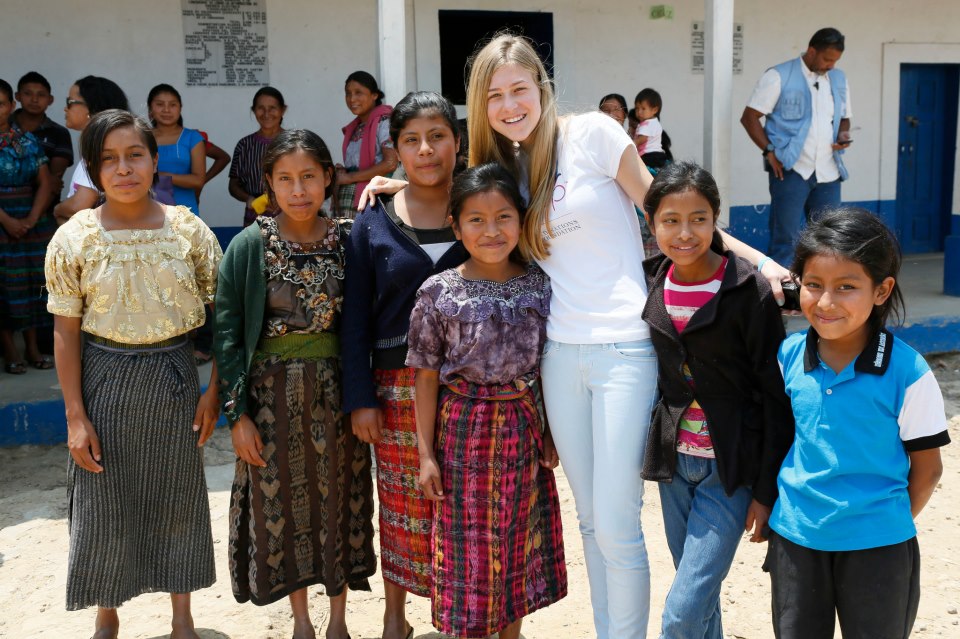 Photo credit: INSIDER IMAGES/Stuart Ramson for UN Foundation