There are 196 countries in the world, but most travelers will only see a small fraction of them in their lifetime. But it doesn't have to be this way.
While international travel can be more expensive than domestic travel, a bit of research, timing and luck can help lower the cost of trips abroad. With a strong U.S. dollar, now is the perfect time to get up and go overseas.
There are many international destinations where travelers can get more for their money. From capital cities to off-the-beaten path locales, here are some of Cheapflights.com's favorite international destinations that won't break the bank.
Wellington, New Zealand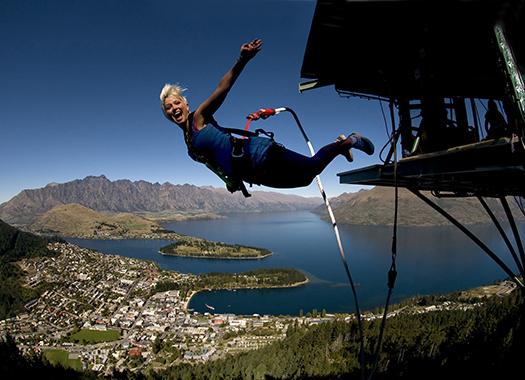 Image: AJ Hackett Bungy New Zealand
The current exchange rate of $1 to NZ$1.42 means New Zealand is a great value once travelers are on the ground. Whether driving or flying between destinations, everything is close. Buses are a great way to explore (fares start at $1) and a social way of seeing the country. No matter the destination, there is a range of accommodation options for the budget traveler, including campgrounds, hostels, motels and budget hotels. Stiff competition among domestic airlines also means there are often cheap domestic airfares to places like the highly walkable Wellington, which boasts many free attractions like New Zealand's national museum, Te Papa O Tongarewa, and the Weta Cave, a movie lover's showcase of props and collectibles. Wellington isn't the only penny-wise place to visit. Go bungee jumping at the first commercial bungee jump in Queenstown; visit the private farmland of Hobbiton, the movie set from "The Lord of the Rings" and "The Hobbit"; get immersed in Māori culture and geothermal activities in Rotorua; tackle the one-day Tongariro Alpine Crossing in Mordor; and go wine tasting in Marlborough, New Zealand's largest wine-producing region and home to the picturesque Marlborough Sounds.
Kandy, Sri Lanka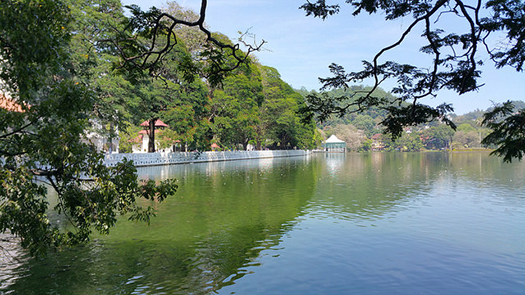 Image: Charith Gunarathna, Kandy Sri Lanka via Flickr CC BY 2.0
Most travelers to Sri Lanka stop in Colombo, the capital and largest city on the island, but escape the bright lights of the big city and head to the hill country and cooler climate in Kandy. Located 71 miles from the capital, the ancient capital of Kandy is the Sri Lankan center of Buddhism. With the U.S. dollar strong and inexpensive boutique hotels in the hills surrounding Kandy, visitors can more affordably explore the National Museum, Ceylon Tea Museum, Sri Dalada Maligawa (Temple of the Tooth Relic), Kandy Lake and monasteries. The best time to visit is during Esala Perahera (Tooth Festival), a 10-day festival with nightly elephant parades that occurs after the full moon in August.
Goa, India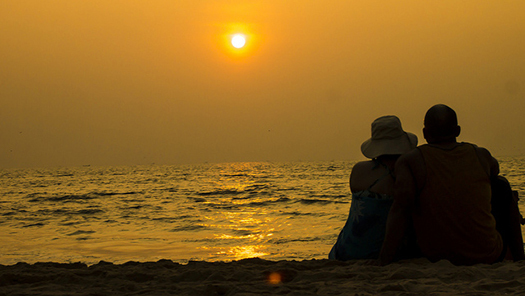 Image: Ian D. Keating, Goa India Beach Sunset via Flickr CC BY 2.0
Partiers on a budget should head to the southwest state of Goa, India. Goa's golden-sand beaches that look out on the Arabian Sea, laid-back vibe and party scene are easy on the eyes and the wallet. But it's not all about fun in the sun. There are plenty of temples, churches and forts to explore, not to mention stunning Indian, Portuguese and Islamic architecture. Don't leave without sampling the state's signature savory fish curries.
Lima, Peru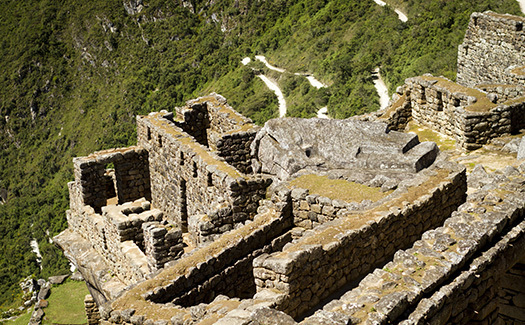 Image: Promperú/Pilar Olivares
No matter where you go in Peru, bargains await. The capital, Lima, offers a variety of options for travelers, from lazy days on the beach to dining at some of the top restaurants in the world. Make time to explore Machu Picchu, the ancient "Lost City of the Incas" that was built atop a mountain range 7,972 feet above sea level. Located in the Sacred Valley 312 miles from Lima, Machu Picchu is possibly the best example of Inca architecture. Only 2,500 visitors are allowed each day to visit this remote sacred sanctuary set atop grass terraces cut by nature along the mountain's slope, but it doesn't cost much to get there except a few days' time.
Taipei, Taiwan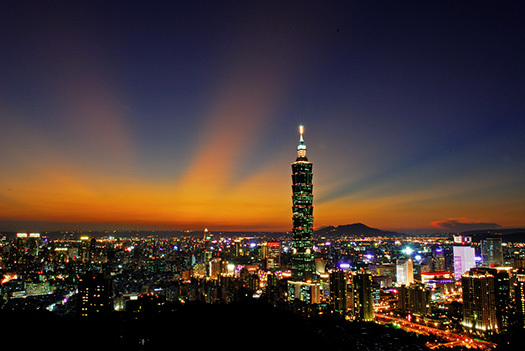 Image: Taiwan Tourism Bureau
Taiwan is known as Ilha Formosa (beautiful island) and it lives up to its name. It's significantly cheaper than traveling to popular Asian destinations like Hong Kong, Tokyo and Beijing. Travelers coming from North America can also take advantage of its free stopover program for extra savings. Those looking to book a quick stopover or a full vacation have many options for postcard-worthy places to explore. The capital, Taipei, is an easy and fun starting point. Explore the National Palace Museum, eat your way through the bustling night markets, take a dip in the hot springs, and go to the top of Taipei 101, the bamboo-shaped building that is one of the tallest buildings in the world. Make sure to take time to explore just outside the city. Take a day trip to the winding, lantern-adorned streets of Jiufen and you'll see why it has served as the backdrop for many movies. Then launch lanterns in the hopes your wishes will come true in the old mining town of Pingxi.
Tallinn, Estonia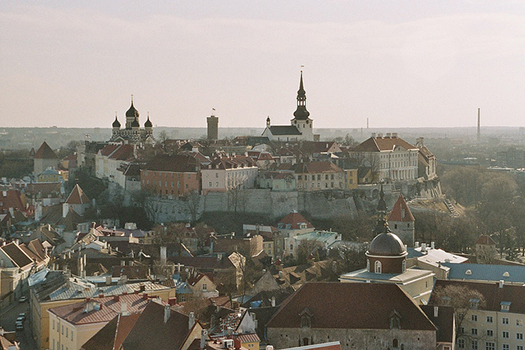 Image: Arian Zwegers, Tallinn, Toompea via Flickr CC BY 2.0
As the exchange rate between the U.S. dollar and the euro has dwindled (the euro is nearly equivalent to the dollar), savvy travelers have been booking brag-worthy European vacations. Tallinn, Estonia is an up-and-coming European destination. On the northeastern edge of the European Union, Tallinn has been described as similar to Scandinavia, but with a twist. Nearly 50 percent of Estonia is forest, but its medieval capital, Tallinn, is a gem, boasting ornate cathedrals and palaces, cobblestone streets and some of the best food around (check out Vene Road, the capital's restaurant street) - at a fraction of the price of more traveled cities like London, Paris and Rome.
Banff, Canada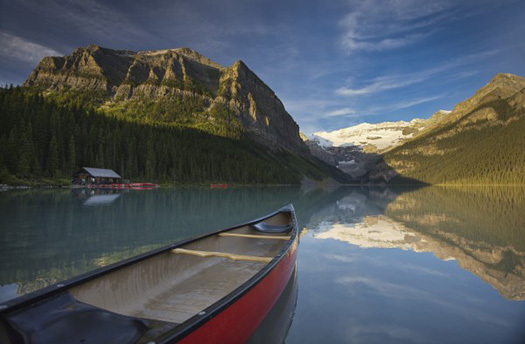 Image: Banff & Lake Louise Tourism The favorable exchange rate between the U.S. and the Canadian dollars makes traveling to Canada an appealing option for Americans. If you're considering making the trip north, consider Banff, Alberta, one of the most picturesque places to visit, particularly for travelers who like the great outdoors. While Banff is typically known as a luxury resort town, the strength of the U.S. dollar offers a perfect opportunity to take advantage of this luxury, for less. Don't miss a shoreline hike to Moraine Lake and Lake Louise (go in the morning or evening to avoid crowds) or a canoe ride on the Bow River and Vermilion Lakes with The Banff Canoe Club -- both are great ways to see the area. Also, consider a ride on the Banff Gondola, which helps travelers get a new perspective on the area's six mountain ranges without the hike up Sulphur Mountain.
Czech Republic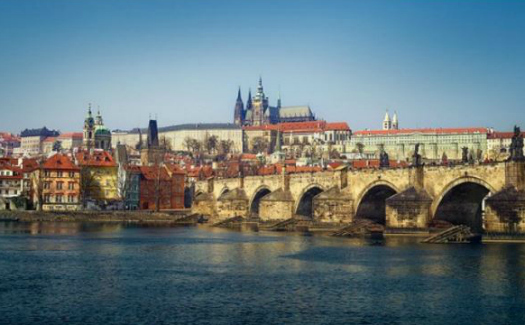 Image: Thomas Cat, Prague Old Town via Flickr CC BY 2.0
While the Czech Republic might be part of the EU, it doesn't use the euro, and its local currency, the Czech Koruna, trades even more favorably against the U.S. dollar. Stick to mid-range hotels (there are plenty to choose from) or even opt to rent an affordable apartment on a site like Airbnb (where you can also save money by preparing some of your meals in). Check out the awe-inspiring architecture of Prague's Old Town, wine and castles in Moravia or laid back Plzeň, where you can sample Pilsner Urquell beer. There should be plenty to keep you busy.
The Bahamas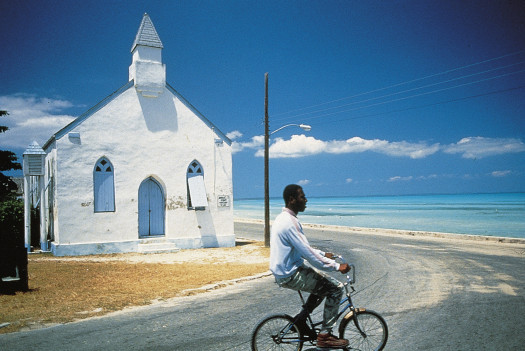 Image: Bahamas Tourist Office
Look past the ultra-touristy aspects of The Bahamas and take advantage of its popularity as a heavily trafficked cruise ship port of call to snag bargain vacation packages at all-inclusive resorts. All-inclusive resorts offer packages that include accommodations, meals, drinks and activities, often at a fraction of the cost of purchasing each element of the trip separately. Get added savings by booking in the summer (including hurricane season that runs June 1-Nov. 30) and between Thanksgiving and Christmas. Read up on our insider's guide to all-inclusive resorts to ensure you're getting the best deals.
Zanzibar, Tanzania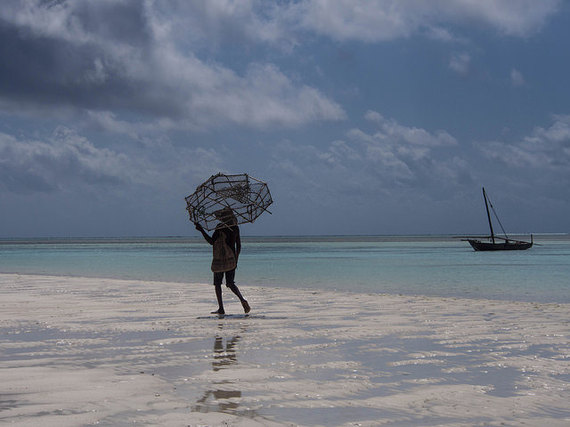 Image: Georgie Pauwels, I'm gone for fishing via Flickr CC BY 2.0
There is much to see and do in Zanzibar, and with the U.S. dollar extremely strong against the Tanzanian shilling, its small boutique hotels offer great value for those seeking an Indian Ocean beach vacation. Try The Z Hotel where you can enjoy fantastic dining and affordable on-site spa services or the Blue Oyster Hotel for easy beach access and gorgeous views. From coconut palm-fringed beaches to ancient architecture, Zanzibar is an affordable island paradise. Take a stroll back in time by visiting the mosque at Kizimkazi, which dates from 1107; exploring Stone Town, a historic trade center; and admiring hundreds of homes with ornately carved doors.