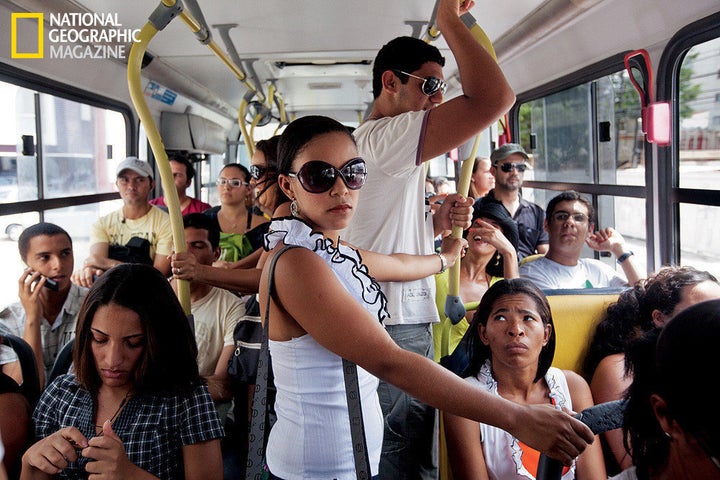 To borrow a line from Charles Dickens' A Tale of Two Cities, support for family planning and reproductive health is facing, "the best of times, the worst of times." If you were in New York City during the past several days, one could easily conclude that prospects for family planning and reproductive health are on the rise, but if you were in the nation's capital or, worse, Dallas, Texas, one might easily think the opposite.
First, the good news... and it's quite good. As part of its Every Woman, Every Child campaign, the United Nations this week announced that governments and NGOs, alike, are stepping up their support for maternal and child health programs, including family planning services. One of the goals of the campaign, in addition to slashing maternal and infant death rates, is to prevent 33,000 unwanted pregnancies. Last year, when the initiative was launched, $40 billion had been pledged; this week, the U.N. Secretary General, Ban Ki-moon, announced that an additional $10 billion has been committed, including significant pledges from the developing countries themselves.
Earlier this week in New York, the Global Leaders Council of Reproductive Health, an Aspen Institute initiative led by former Irish president Mary Robinson, called upon donor nations to double their commitments to family planning and reproductive health programs in the developing world to $6.7 billion a year.
The bad news, and it's really bad, is that the world's largest donor nation, the United States, is retreating on its commitments to international family planning, and other donor nations may follow suit. Earlier this year, as part of a deal on this year's budget, Congress cut its support for family planning assistance by 5 percent. Last month, a House Appropriations Subcommittee voted to slash it another 25 percent for fiscal year 2012.
The hope is, in the upcoming budget negotiations, that the Senate will successfully oppose any steep cuts in international family planning for 2012, but even if the Senate holds the line this year, family planning could easily fall victim to the budgetary axe in future years. All the signs point in that direction.
As a result of the recent debt ceiling agreement, discretionary spending caps are being imposed, and those caps could be lowered even further in any upcoming budget deal. Even under President Obama's revised budget plan, non-security discretionary spending will fall from 3.4 percent of GDP today to 1.8 percent of GDP by 2021. Republican leaders, on the other hand, would like to shrink discretionary spending even further.
In such a tight budget environment, particularly one controlled by social conservatives, it's not hard to see how international family planning assistance would fare. All you have to do is look at how family planning assistance is faring under Gov. Rick Perry's administration. With the support of the state legislature, Gov. Perry this year slashed funding for family planning clinics by two-thirds. As a result, many family planning clinics in Texas will be forced to close their doors.
Rick Perry may or may not be the Republican nominee in 2012, but his opposition to family planning is generally shared by his primary opponents. If there is a Republican Congress and administration in 2013, international family planning assistance could suffer a fate not far removed from what's happening now to family planning in Texas.

If so, it would be a disaster for women in developing countries, their families, their communities, and the world at large. With world population poised to cross the 7 billion mark in less than two months, and projected to reach 9 billion by 2042, this is no time to be denying women access to contraceptive services.
As terrible as it is to deny access to family planning services to low-income women in this country, it's even worse to deny access to such services to women in developing countries. It's no coincidence that contraceptive usage is lowest in the least developed countries. Without greater gender equity, female empowerment, and access to contraceptive and reproductive health services, families in places like Afghanistan, Somalia, and Yemen are condemned to "the worst of times." And if women in other developing countries are denied access to family planning and reproductive health services, they and their families could face a similar fate.
Popular in the Community