Tomorrow, the Santa Fe International Folk Art Alliance will launch a program called IFAM | Online to train artists as entrepreneurs and accelerate their entry into the Internet economy.

What makes this effort so unique is it combines yearlong training and mentoring with an online store that "strengthen(s) (developing country artists) capacity to expand their businesses, as well as provide (them) with a new source of year-round income." In the process, this effort becomes a pivotal effort in creating opportunities for developing nations to become part of the larger creative economy. As such, it represents an auspicious beginning to use the Internet to help transform the economy of more than half the world, and provide access to the growing market for creative goods and services.
While the non-profit Alliance has provided a critical mass for the sale of the artists' work for the last decade, it has greatly expanded over the last few years. Now through IFAM|Online they are offering artist training that "provides hands-on experience while guiding artists through the channels of the wholesale marketplace."
IFAA will start with 19 artists from 18 countries and will feature jewelry, baskets, textiles and other artifacts most in demand. And according to Hilary Kilpatric, Associate Director of IFAA and responsible for the program, the training program will expand throughout out the year, and every year thereafter. Eventually, if participation in the annual Market is any indication, artists all over the world will be getting online, selling their unique crafts and, because women's groups exist which are the focal point for producing these products, using the profits to further develop their communities to compete in the new economy.
Specifically, the goals of the training program says Kilpatric are:
1) Equip participating folk artists with the skills and knowledge to succeed in an export market focusing on the areas of quality control, order fulfillment, and customer relations. 2) Provide learning opportunities for participating artists relating to marketing and sales, including pricing, branding, and financial resource management. 3) Build merchandising experiences for participating artists, including how to create a collection for sale, label their items and tell their story. 4) Provide participating folk artists with a platform to display and market their products to an international community earning year-round income through their sales. 5) Increase the visibility of IFAA and build awareness of international folk art by making it accessible year round to people around the world. 6) Create intercultural exchange opportunities through the purchase of international folk art that comes with a story. 7) Encourage customers to value the hand-made and engage in socially conscious buying.
IFAA is very much aware of the concerns of The United Nations, (UN), the UN Conference on Trade and Development (UNCTAD), the UN Educational, Scientific, and Cultural Organization (UNESCO), and the UN Development Program (UNDP), who are all working hard to help even the poorest of nations be participants in the "new economy", the creative and innovative economy that is fast becoming the benchmark of every nation in the world.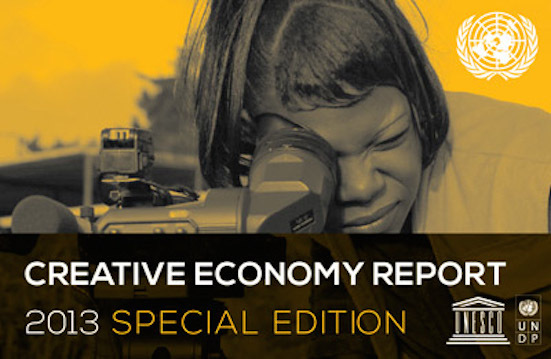 A 2013 report from UNDP and UNESCO on the Creative Economy said:
"Culture is a driver of development, led by the growth of the creative economy in general and the cultural and creative industries in particular, recognized not only for their economic value but also increasingly for their role in producing new creative ideas or technologies, and their non-monetized social benefits."

While the developed world is earnestly figuring out what makes people creative and how best to spot the most creative worker for the new economy, developing nations are beginning to ask their people to look at their unique culture, their customs and identities, in short, their folk art as a way to open the floodgates to global commerce.
Many developing countries have unique historical and cultural identities and their folk art represents their best opportunity to leap frog into the new economy. Why? Because folk art is in abundance in the developing world, and opens the doors to creativity and all the creative industries so in demand: fashion, design, sculpture, literature and more. And, it is one of the fastest growing sectors of the world economy.
IFAA is working with folk artists all year long to address their concerns, help them with marketing issues or support their local communities. In fact, the Alliance pours much of what it earns back into efforts to help these communities around the world fund folk art projects, provide clean drinking water, and even improve health care. Over the next few years the Alliance plans to provide approximately $1.5 million in direct financial support for new artists to attend the annual market and to offer business development training and support for 1,760 artists.
Folk Art is now finding its way into the virtual world through sites like Ten Thousand Villages, the Maven Collection, the Rising Tide Fair Trade, and Beyond Marrakech to name a few. They don't necessarily provide the training program that IFAM | Online does which covers topics such as pricing, selecting an export collection, customer relations, order fulfillment, and quality control. Artists will also learn marketing and development of promotional materials in order to effectively convey their story and grow the existing web sites as well as perhaps start even more online programs in their own country.
According to Shawn McQueen-Ruggeiro, Executive Director of IFAA:
"Artisan work is the second-largest income-generating sector in the developing world"..."we recognize the incredible power that providing a marketplace and training for folk artists can bring," she says. " Folk art has become an engine of enterprise, bringing opportunities to indigenous artisans the world over."
As the 2008 Creative Economy Report noted, "many developing countries are not yet able to harness their creative capacities for development" reflecting "domestic policy weaknesses and obstacles at (a) global level"...."obstacles include lack of access to markets and non-competitive business practices."
But that is slowly changing.
Figures published in the 2013 report show that "world trade of creative goods and services totaled a record US$624 billion in 2011 and that it more than doubled from 2002 to 2011; the average annual growth rate during that period was 8.8 per cent." Importantly, "growth in developing-country exports of creative goods was even stronger, averaging 12.1 per cent annually over the same period."
In Rwanda, Hutu and Tutsi, for example, women are coming together to weave and talk about their challenges and find that their lives are not so different from one another. Both are struggling to provide for their families and put their painful pasts behind them. Together they have formed the Rwanda Basket Company, now known as Rwanda Partners, and they too, are coming to Santé Fe and selling baskets there and on the Internet. Even EBay, and other Internet sellers are opening their sites to list folk artists from Africa and other countries.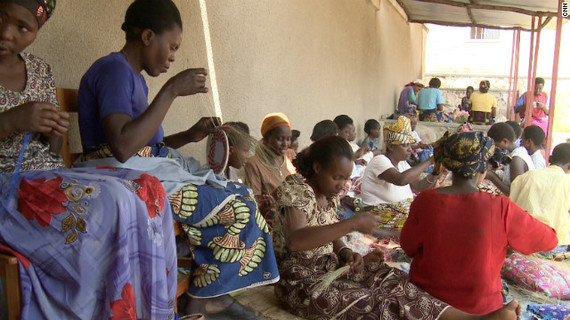 There would probably be many more artists taking advantage of the opportunities to get online but the incentives and know how to do so, nor the marketing savvy are not yet there. The skills offered to artists by IFAA will empower the artists as entrepreneurs.
As the former Secretary General of UNCTAD, Supachai Panitchpakdi, observed:
"The world economy has seen an extraordinary expansion in the last five years, and the creative industries are in the forefront as a result of the globalization and connectivity that have been reshaping the overall pattern of cultural production, consumption, and trade and transforming lifestyles worldwide."
There is however a disconnect between what is happening in the developing world, their participation in the Folk Art Alliance and the U.N. and its sister agencies. Maybe UNCTAD or UNESCO for example, is wary of stepping on its member's toes. Maybe the IFAA isn't doing enough to tell the U.N. what its doing.
Support for empowering the artists and their communities cry out for more encouragement and support. And we are not talking money necessarily although that always helps. One of the founders, Tom Aageson, former Executive Director of the New Mexico Museum Foundation, said that when UNESCO said it was supporting the International Folk Art Market over 10 years ago, business, government and philanthropic institutions fell over themselves wanting to help launch the idea.
Washington Post writer David Ignatius advocated for a Digital Marshall plan to teach entrepreneurship, creativity and innovation for Iraq. Maybe a plan for the developing world that does the same for folk artists makes sense too. Maybe IFAA and the IFAM|Online program is the start of such an effort.
Related
Popular in the Community