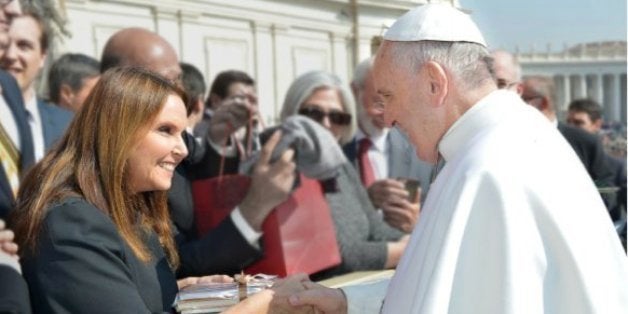 Good Deeds Day, initiated nine years ago in Israel, is a day that does good deep in your heart, a day that connects between people of all ages, cultures, and religions. It has crossed all borders to become an international tradition, where people from all walks of life unite around the simple idea that we each can give of our time and skill to bring about positive change in the world.
Doing Good is simple. It's easy. Everyone can do a good deed for the benefit of others and the planet, each one in their own way according to their heart's desire. You can clean a park or beach, spruce up your neighborhood, spend time with the elderly, feed the homeless, and so much more.
Rome served as the capital of Good Deeds Day this year. Taking place in 58 countries around the world, there were more than 900,000 participants together giving of their time more than 3 million hours of volunteering on one single day. This marks Good Deeds Day as the largest and most far-reaching global day of goodness, and we are continuing to grow.
Pope Francis spread the message of Good Deeds Day in his Sunday sermon from the Vatican to millions of people worldwide in several languages.
Good Deeds Day has grown in popularity every year because it offers everyone the opportunity to do good, to give, to help others, each in their own unique way. Rome came alive with city-wide impactful activities involving individuals, organizations, businesses, and communities of all sectors, who partnered together to make our world a better place.
In the USA, Good Deeds Day took place in 37 states from coast to coast, involving thousands. NASDAQ in NY honored Good Deeds Day this second year in a row, sending out an important call to action to the business community.
In Australia, Brazil, Canada, Costa Rica, Panama, India, Germany, Africa, and many more countries around the world people went out to do a good deed. Through our social network Goodnet.org, people are constantly pledging their good deed, and it's interesting to see how creative people are. I always say that even a smile that brightens someone else's day is a good deed, because that is the energy that spreads.
I was honored to meet Pope Francis, just as I am honored to be welcomed in all communities and religions around the world who have taken part in Good Deeds Day, as a symbol of how our world can look all year round.
Support HuffPost
The Stakes Have Never Been Higher
Related
Popular in the Community